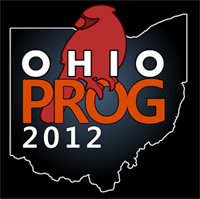 In a press release distributed today, organizers of progressive rock festival OhioProg 2012 announced the cancellation of the event.
"OhioProg 2012 turned to crowd funding platform to make tickets available for the 3-day progressive rock festival in an attempt to ensure enough people would attend to cover the costs and expenses of holding such a grand event," said the press release.
The deadline for the Kickstarter campaign was January 2, 2012. Only 60 tickets pledged. Organizers needed aproximately 400-450 tickets pledged at the various levels to reach the funding goal.
The festival adopted Kickstarter's project criteria which is all-or-nothing funding. Since the goal was not reached, OhioProg 2012 has been canceled. In addition, since funding on Kickstarter is all or nothing, all pledges have been automatically canceled.
"We thank the many that did pledge and committed to attending the festival," said the organizers. "The support meant a lot. We'd also like to thank those at the Canton Palace Theatre and those in the Canton area who have been very gracious to our staff and efforts. And of course all of the bands who were invited to perform at OhioProg 2012, we thank you for believing in our event."
To join the OhioProg mailing list to be notified of future related events visit the OhioProg website at www.ohioprog.com.