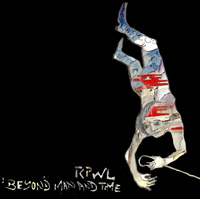 RPWL
Beyond Man and Time (Gentle Art of Music, 2012)
The new album by German prog band RPWL was eagerly awaited by fans. Although described as art rock, RPWL is characterized by a mix of melodic pop-rock and state of the art symphonic progressive rock.
Beyond Man and Time is a concept album based on a musical journey through the world outside of Plato's (the Greek philosopher) cave. It begins with outstanding keyboard work, especially synthesizer solos on track 2, 'We Are What We Are (the Keeper)'. Track 3, 'Beyond Man and Time (Time Blind)' is an excellent anthemic piece with epic electric guitar and delicate catchy vocals.
The next set of pieces goes into pop and hard rock direction. Progressive rock returns with a bang on track 10, which is the lengthy suite 'The Fisherman (I. High as A Mountain Part 1 & 2 – II. the Abyss)'. This is symphonic rock at its best with sitar-like guitars, masterful mellotron passages, soaring electric guitar that would make Steve Hackett proud, hypnotic vocals and an epic grand finale.
The last piece is a beautiful song called 'The Moon (the Eternal Moment of Return)' with a great guitar solo.
Beyond Man and Time 's central character is on a journey and meets various individuals, partly adapted from Zarathustra, as means towards new awareness. The basic understanding is a so-called "revaluation of values" in terms of a new approach of thinking. In this world "beyond man and time" there are already creatures of higher wisdom that the protagonist meets symbolically along his way: the keeper of the cave, the willingly blind, the scientist, the ugliest human, the creator, the shadow, the wise man in the desert, and the fisherman.
In addition to the regular version of the album there is also a bonus edition limited of 2,000 copies. This special edition includes an supplementary audio book that unites the music even more closely to the philosophical approach, plus a topographic map of the new world that is to be explored.
"The goal is to open eyes, look further, see more, and see differently," says vocalist Yogi Lang. "Words that everybody approves of are not going to lead to progress. We call that: "deadlock of the spirit". Too many approaches of our time disappear in the void of the equal – the conformist."
The line-up includes Yogi Lang on vocals and keyboards; Kalle Wallner on guitars; Markus Jehle on Keyboards; Werner Taus on bass; and Marc Turiaux on drums.
Beyond Man and Time contains excellent symphonic progressive rock pieces and demonstrates that RPWL has an enviable talent for making memorable songs, with ear catching melodic hooks.