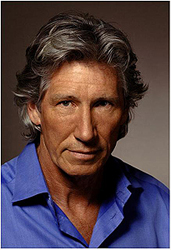 Progressive rock legend Roger Waters played his last North American tour date of The Wall on Saturday, July 21st, 2012 at The Plains of Abraham in Quebec City to 75,000 euphoric fans.
The Wall has been heralded as one of the biggest and best rock shows ever staged and has won several industry accolades. It has also received the honor of being the highest grossing tour of 2010 as well as of 2012 so far.
The Wall was written by Waters and first recorded by his group Pink Floyd in 1979, and has sold over 23 million albums to date. Pink Floyd successively brought The Wall on tour, performing 28 shows in 1980, and The Wall was later adapted into a feature film in 1982.
Waters updated his The Wall tour in 2010 to take advantage of improvements in technology, and designed a breathtaking show that he has performed 160 times in 27 countries.
The 2012 North American tour included 9 outdoor stadium performances, including legendary venues such as New York's Yankee Stadium, Boston's Fenway Park, and Chicago's Wrigley Field, that featured a spectacularly enlarged Wall that was double the width of the Wall in the indoor arena show, and was the largest projection surface ever toured in live entertainment.
"40 years ago, we couldn't have filled the space in a way that would have been emotionally, musically and theatrically satisfying. Technology has changed. Now we can," says Waters.
The Plains of Abraham event capped the tour with its largest performance yet, with an 800 foot wall, the scale of which hasn't been staged since Waters performed The Wall 22 years ago in Berlin to commemorate the fall of the Berlin Wall.