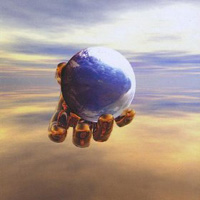 British progressive rock band Galahad will re-release its 2002 studio album 'Year Zero', courtesy of Oskar Productions.
The newly expanded and re-mastered edition includes a second CD of Galahad performing Year Zero live, almost in its entirety, at Mr Kyps in Poole back in 2003.
"It is a desk recording, thus effectively a bootleg and is a rare performance of the album as it was played live only about half a dozen times," says the band's press release.
In other news, Galahad announced that its new studio album of 2012 titled 'Beyond the Realms of Euphoria' will be released on Monday, October 1st. It features cover artwork by British artist Emma Grzonkowski.