Progressive rock band Renaissance announced today that its leading composer and guitarist Michael Dunford died on Tuesday, November 20, 2012. He had just returned home from the first part of the band's North American tour and suffered a what was reported as a massive instantaneous cerebral hemorrhage, while dining at his home in Surrey, England on Monday night. Mr. Dunford was rushed to a hospital where doctors declared his condition irreparable and terminal. He passed away at 11:06 pm GMT, surrounded by his family.
Michael Dunford was born, raised and educated in Surrey. His first job was selling clothing in a local shop followed by a period as an airside driver at Heathrow Airport which enabled him to form a "skiffle" group which led to his first rock band called Nashville Teens in the early 1960s. Nashville Teens reached #6 on U.K. singles charts with their version of Tobacco Road.
He later formed other bands including The Pentad and The Plebes. One night he went to see the original band Renaissance perform locally and ended up joining them in the early 1970s. The original band members were Jim McCarty, Louis Cennamo, John Hawken, Keith Relf and Jane Relf.
Dunford and vocalist Annie Haslam became the primary creative force of Renaissance in 1971. The band defined its sound as a fusion of folk rock and classical music. Dunford and Haslam established Renaissance as a world class recording and touring progressive rock act, selling out venues like New York's Carnegie Hall and The Royal Albert Hall in London.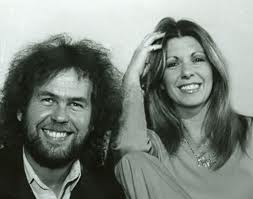 Renaissance released over a dozen albums, including timeless classics like Turn of the Cards and Scheherazade, before eventually parting ways in the mid-1980s. However, Haslam and Dunford continued to write new material together and in 2001 reunited the band to record a new studio album, tour the following year, and release a live album.
After another sabbatical, the refreshed line-up was introduced to the world and captured for posterity on Turn of the Cards and Scheherazade and Other Stories Live 2011.
Earlier this fall, Dunford and the band completed recording their first new studio album in twelve years. Grandine il Vento was recorded at Studio X in Ridgewood New Jersey, USA. All the music on the new album except for one track was composed and arranged by Dunford and features him on acoustic guitars and backing vocals.
Michael Dunford is survived by his wife Clare, two sons William (13) and Oliver (10), and sister Judy Kendall. Services will be held at Woking Crematorium at a date to be announced.