Progressive Rock Central brings you a gift guide for fans of progressive rock. We've found a boatload of new goodies, as well as some old favorites.
Current Progressive Rock Scene
For a taste of the current progressive rock scene, we feature here the albums that appear in the Best Progressive Rock Album of the Year reader's poll at Progressive Rock Central:
Highlights this year include the double set Genesis Revisited II by Steve Hackett, the triple album and hardcover book Charles Darwin by XII Alfonso, English Electric Part One by Big Big Train, the critically acclaimed Viljans Oga by Anglagard, the outstanding La Bella è la Bestia (The Beauty is the Beast) by Italy's Syndone, Echolyn by popular American prog band Echolyn, Senna by Mahogany Frog, Woodlands by Barrett Elmore, Crush of Night by IZZ, The Enid Live with The City of Birmingham Symphony Orchestra, Weather Systems by post rock band Anathema, Blueprint by Australia's Sebastian Hardie, The Missing Fireflies by the legendary Italian band Locanda delle Fate, X by Dutch veterans Focus, the impressive Concerto for Piano and Electric Ensemble by Kotebel, The Rime of the Ancient Mariner – Chapter One by Hostsonaten, and The Next World by electric violin wizard Joe Deninzon & Stratospheerius.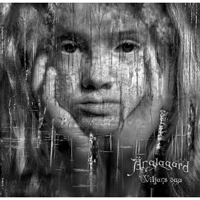 Other prog fan favorites this year include Momentum by the prolific Neal Morse, Skies Darken by Citizen Cain, Banks of Eden by The Flower Kings, Félicité Thösz by Magma, Thick as a Brick 2 by Ian Anderson, The Black Chord by Astra, Map Of The Past by It Bites, Invicta by symphonic rock masters The Enid, Trouble With Machines by the new sensation District 97, Underjordisk Tusmørke by Tusmørke (Norway), The Book Of Dreams by Mangala Vallis, Covered Mirror – Volume One: Smooth As Silk by Unitopia, Vittjar by Kaipa, O Arquiteto by Quaterna Requiem, March Of Ghosts by Gazpacho, Moments by Ioearth, The World is a Game by Mystery, The First Day by Karcius, AttosecondO by Alphataurus, Consequences by Peter Hammill, Alt by Van Der Graaf Generator, Made in Belgium by Aranis, One Eye On The Sunrise by Nine Stones Close, In a cold embrace by Battlestations, Animales Invisibles by former Galadriel guitarist Manoel Macia, and Out of the Beardspace III by Out of the Beardspace.
Books about Progressive Rock
We continue with books:
Rocking the Classics: English Progressive Rock and the Counterculture
Beyond and Before: Progressive Rock since the 1960s
Progressive Rock Reconsidered
The Strawberry Bricks Guide to Progressive Rock
Prophets & Sages: 101 Great Progressive & Underground Rock Albums [Paperback]
Citizens of Hope and Glory: The Story of Progressive Rock
Progressive Rock Guitar (Book & CD) by Glenn Riley
Progressive Rock Drumming BK1+CD by Alfred
101 Songs To Discover From The Seventies by James Mccarraher
Mountains Come Out of the Sky: The Illustrated History of Prog Rock (Book) by Will Romano
Rock Progressivo Italiano: An introduction to Italian Progressive Rock by Andrea Parentin
Progressive Rock Gifts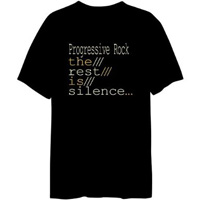 Got Progressive Rock? Music Musical Instrument Sports Golf Embroidered Embroidery Polo Shirt
Got Progressive Rock? Music Musical Long Sleeve Cotton T-Shirt Tee Shirt by Fastastic Long Sleeve Shirts
I Love Progressive Rock Music Mens Hoodie
Progressive Rock The Rest Is Silence… Mens T-shirt
Progressive Rock ON AIR Music Mens Hoodie
Progressive Rock – Equalizer Mens Hoodie
Progressive Rock – Lp Mens T-shirt
Sweatshirt Black " I Love Progressive Rock
Stop – In This Area Only Listen To Progressive Rock Music Mens Hoodie
CAPS BLACK EMBROIDERY I LOVE PROGRESSIVE ROCK CLASSIC
T-Shirt Light Blue " Progressive Rock … Plugged To The Sound
Progressive Rock The Rest Is Silence… Mug
Progressive Rock – Lp Mug
Canvas Tote Bag Black " I Love Progressive Rock
"PROGRESSIVE ROCK ST " STREET SIGN
EXCLUSIVE PARKING " FOR PROGRESSIVE ROCK STARS " PARKING SIGN
Progressive Rock – Smiley Mug
STOP " CENTRAL ZONE OF PROGRESSIVE ROCK " PARKING SIGN –
Progressive Rock DVDs
Electric Garden 2011: Live At The Progressive Rock Festival Starring Various
The Ultimate Progressive Rock
Progressive Rock: The Ultimate Collection
Progressive Rock Anthology
Progressive Rock / Rock Legends (John Wetton, Focus, Curved Air, Barclay James Harvest a.m.m.)
Ultimate Drum Lessons: Progressive Rock Starring Neil Peart, Carl Palmer, Chris Pennie and Gregg Bissonette
Yes related items
Books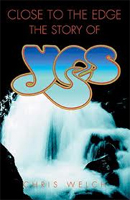 Yes: Close To The Edge by Chris Welch
Music of Yes: Structure and Vision in Progressive Rock
Grumpy Old Rock Star
YesTales: An Unauthorized Biography of Rock's Most Cosmic Band, in Limerick Form
The Extraordinary World Of Yes
Yesstories: Yes In Their Own Words
Yes: Perpetual Change
DVDs
YES: Union Live
Yes: Classic Artists
Yes – Yesspeak (35th Anniversary)
Yes – Songs from Tsongas – 35th Anniversary Concert
Yes: The Directors Cut
Yes – Symphonic Live (DVD & CD)
Gifts
Yes – T-shirts – Band
YES Relayer album Charcoal gray 2-sided tee
Yes – Tales from the Topographic Ocean – 2 1/4″ Button / Pin
Yes – T-shirts Band
Yes – Dragonfly – 13X19 Poster
Yes Rock Music Band Sticker – Red, Orange, Yellow Logo
Yes Handbill Poster Cool Word Art With Band Shot
Yes – Yessongs LP Rock Clock
Box Sets
Inside Yes Plus Friends and Family by Yes (2006)
In a Word: Yes (1969 – ) by Yes (2002)
Genesis related gifts
Books
Genesis: Chapter and Verse
Bill Bruford The Autobiography
Turn It On Again: Peter Gabriel, Phil Collins, and Genesis
Genesis: The Gabriel Era (Rock Retrospectives) by Bob Carruthers
Genesis: The Complete Guide to Their Music
Peter Gabriel: In His Own Words (In Their Own Words)
Genesis: Inside & Out (1967-2000) by Robin Platts
DVDs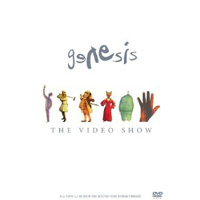 Genesis: When In Rome Live 2007
Genesis – The Video Show
Genesis: Live at Wembley Stadium Starring Genesis and Phil Collins
Genesis – Turning It On Again (40th Anniversary Edition) Starring Tony Banks, Phil Collins, Mike Rutherford, et al.
Genesis – Inside Genesis 1975-1980 Starring Genesis
Genesis: Up Close & Personal
DVD/CD Box Set
Genesis Live 1973-2007 (8 CD/3 DVD) [Box set]
Gifts
Photo Jigsaw Puzzle of Music – Genesis fly out for US Tour 1974
Genesis – Vintage Photo Ringer T-Shirt
Genesis – Album Collage T-Shirt
Genesis – Box Set T-Shirt–
Genesis – Live 07 Tour T-Shirt
Genesis Full Band 8″x10″ Color Concert Photo
Genesis Art Poster PRINT Unknown 10×8
Genesis Art Poster PRINT Unknown 8×10
Genesis – Self Titled (S/T) LP Rock Clock
Genesis – …And Then There Were Three… LP Rock Clock
Pink Floyd related goodies
Books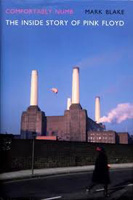 Pink Floyd The Music And The Mystery by Andy Mabbett
Comfortably Numb: The Inside Story of Pink Floyd by Mark Blake
Pink Floyd by Barry Miles
The Making of Pink Floyd: The Wall by Gerald Scarfe and Roger Waters
Echoes: The Complete History of Pink Floyd by Glenn Povey
Mind Over Matter 4: The Images of Pink Floyd by Storm Thorgerson and Peter Curzon
Pink Floyd (New Edition) by Marcus Hearn
Ultimate Guitar Play-Along Pink Floyd Book/2CDs by Pink Floyd – http://www.amazon.com/gp/product/0739050443?ie=UTF8&camp=1789&creativeASIN=0739050443&linkCode=xm2&tag=musidelmund-20
Tearing Down The Wall: The Contemporary Guide to Decoding Pink Floyd – The Wall One Brick at a Time by Mark Yoshimoto Nemcoff
Gifts
Pink Floyd – Animals LP Rock Clock
Pink Floyd Wall Calendar: The Dark Side of the Moon by Aquarius
Pink Floyd Decal Dark Side Of The Moon Car Sticker
Pink Floyd Dark Side Of The Moon Rock Roll Music Band Embroidered Iron On Patch
Pink Floyd The Wall sew-on cloth patch
Pink Floyd Black Decal Pig Car Truck Bumper Window Sticker
Pink Floyd – 1.25″ Pinback Button Set (set of 4)
Impact Men's Pink Floyd Dark Side Of The Moon T-Shirt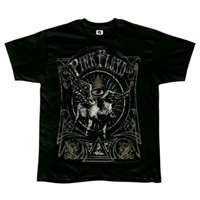 Pink Floyd The Wall T-Shirt
Impact Men's Pink Floyd Animals Short Sleeve T-Shirt
Pink Floyd – T-shirts – Mens Vintage
Wish You Were Here Burnt T-Shirt
Flying Pig T-Shirt
Pink Floyd Dark Side Of The Moon Album Cover Spinner Key Chain
Pink Floyd Dark Side of the Moon Black Flexfit Hat/Cap
Pink Floyd – Dark Side Messenger Bag
Pink Floyd – Dark Side of the Moon Poster Print
Pink Floyd – Berlin Wall Poster Print, 23×35 Collections Poster Print
Pink Floyd Ceramic Mug Dark Side of The Moon, Multicolored, 12-Ounce
Pink Floyd Poster The Wall Screaming 24×36″
Pink Floyd Plastic Travel Mug, Multicolored, 16-Ounce
Pink Floyd Animals Mug
DVDs
Pulse Starring David Gilmour, Nick Mason, Richard Wright and Guy Pratt
Pink Floyd: The Story of Wish You Were Here Starring Roger Waters, Nick Mason and David Gilmour
Pink Floyd: The Wall (25th Anniversary Deluxe Edition) Starring Bob Geldof, Christine Hargreaves, James Laurenson, et al.
Pink Floyd: Live at Pompeii (Director's Cut) Starring David Gilmour, Roger Waters, Richard Wright and Nick Mason
Pink Floyd: The Story of Wish You Were Here Starring Roger Waters, David Gilmour and Nick Mason
Reflections and Echos
Whatever Happened To Pink Floyd?
Pink Floyd – Then And Now
Box Sets
The 16 CD Discovery Box Set by Pink Floyd
The Dark Side Of The Moon – Immersion Box Set by Pink Floyd
Wish You Were Here – Immersion Box Set by Pink Floyd
Pink Floyd – The Dark Side Of The Moon – Immersion – Collectors Box – 6 Disc Set
Pink Floyd: Another Great Gig in the Sky by Pink Floyd – Box set
Emerson Lake and Palmer, including new reissues
Books
Endless Enigma: A Musical Biography of Emerson, Lake and Palmer
Do You Wanna Play Some Magic?: Emerson, Lake and Palmer: In Concert 1970-1979 by Garry Freeman
Emerson, Lake and Palmer: The Show That Never Ends by George Forrester, Martyn Hanson and Frank Askew
Pictures of an Exhibitionist: From the Nice to Emerson Lake and Palmer – The True Story of the Man Who Changed the Sound of Rock by Keith Emerson
Gifts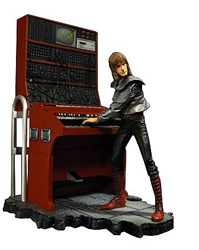 Emerson Lake & Palmer – T-shirts
additional Emerson Lake & Palmer – T-shirts
Emerson, Lake & Palmer – Trilogy (Face Shot) – 2 1/4″ Button / Pin
more Emerson Lake & Palmer – T-shirts
Emerson, Lake & Palmer (ELP) – Works Volume 1 LP Rock Clock
Photo Mug – Emerson, Lake and Palmer – 1972 from PA Photos
High Voltage Festival 2010 – ZZ Top Emerson Lake Palmer 16x12in Matted Music Print
Keith Emerson "ELP" Rock Iconz Limited Edition Sculpture
DVDs
Emerson Lake & Palmer – 40th Anniversary Reunion Concert
Emerson, Lake & Palmer: Live at the Royal Albert Hall
Emerson, Lake & Palmer: Beyond the Beginning
Emerson Lake & Palmer – Live at Montreux
Masters from the Vaults – Emerson, Lake & Palmer
ELP Emerson Lake & Palmer – The Definite Critical Review (Double-DVD Video)
Box Sets
From the Beginning
A Time and A Place
Pictures At An Exhibition (Special Edition)
Manticore Vaults 1
Manticore Vaults 2
The Manticore Vaults, Vol. 3
Original Bootleg Series From Manticore Vaults 4
Best of Emerson, Lake & Palmer
Gentle Giant
Books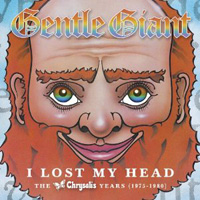 Gentle Giant: Acquiring The Taste by Paul Stump
DVD
Gentle Giant – GG at the GG: Sight and Sound in Concert
Giant on the Box: Deluxe Edition: DVD/CD
Box Sets
I Lost My Head: Chrysalis Years 1975 – 1980 by Gentle Giant
Under Construction by Gentle Giant
Scraping the Barrel by Gentle Giant
Three Friends by Gentle Giant
Interview in Concert by Gentle Giant
King Crimson (including the 15 CD or so Lark's Tongue …)
Books
King Crimson A Discography by Brendan James
Bill Bruford The Autobiography by Bill Bruford
When In Doubt, Roll! by Bill Bruford
Gifts
King Crimson – T-shirts 1, T-shirts 2 , and T-shirts 3
Earthbound LP Rock Clock
King Crimson Poster Band Shot The Power to Believe
In the Wake of Poseidon LP Rock Clock
King Crimson Band Member 8″x10″ Color Concert Photo
Photo Mug of King Crimson. Photographed 1974, from Granger Art on Demand
DVD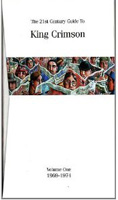 King Crimson: Live in Argentina
King Crimson: Eyes Wide Open
Bill Bruford: Bruford & the Beat
King Crimson : Live in Japan
Box Sets
In The Wake Of Poseidon: 40Th Anniversary – CD+DVD
Lizard (CD + DVD Audio) – Extra tracks
Red – CD+DVD 30th Anniversary Edition
In The Court of The Crimson King (5CD+1DVD)
Lark's Tongues in Aspic
21st Century Guide to King Crimson 1: 1969-1974
21st Century Guide to King Crimson 2: 1981-2003
The Condensed 21st Century Guide to King Crimson: 1969-2003 by King Crimson
Camel box set
Rainbows End: A Camel Anthology 1973-1985, includes live tracks
Premiata Forneria Marconi

Books
Premiata Forneria Marconi by Jesse Russell and Ronald Cohn
Box Sets
10 Anni Live 1971 – 1981 by PFM (Premiata Forneria Marconi)
Caravan
DVD
Box Sets
World Is Yours by Caravan –
Caravan: The Ultimate Collection (3pc)
Steven Wilson
Gifts
Steven Wilson Computer Mousepad
Grace For Drowning (Limited Deluxe Edition Box Set)
Porcupine Tree: Arriving Somewhere
IQ
DVD
Music
The Wake 25th Anniversary Box Set
IZZ
DVD
Echolyn
DVD