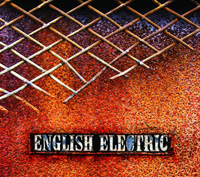 English Electric Part Two, the new album by renowned British progressive rock Big Big Train will be released on March 4th, 2013.
The band's previous album, English Electric Part One was one of the most popular progressive rock albums in Progressive Rock Central's Readers' Poll.
The band had some recent lineup changes. Danny Manners has joined Big Big Train as keyboard player. He made a substantial contribution to English Electric Part One, playing keyboards and double bass. The rest of the band's line-up is Andy Poole on bass and keyboards; Dave Gregory on guitars; David Longdon on vocals, flute, mandolin; Nick D'Virgilio on drums, Greg Spawton on guitars, keyboards, bass.
English Electric Part One has just been released by Plane Groovy as a gatefold double-LP with bonus tracks.