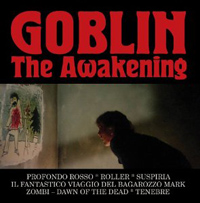 When you look for music to capture the spirit of the Halloween celebration, you normally get the usual recommendations: Michael Jackson's 'Thriller', Bobby "Boris" Pickett's overplayed 'Monster Mash' or Blue Oyster Cult's '(Don't Fear) The Reaper' and Alice Cooper's 'Welcome to My Nightmare.' However, there other fabulous alternatives with musical genres such as progressive rock, folk, early music and world music that also capture the feel of horror, fantasy, and mystery.
Progressive rock is a great place to find wonderful material. Italian group Goblin is one of the kings of horror film music. They released straight ahead progressive rock albums and also specialized in horror movie soundtracks. Goblin worked closely with Italian director Dario Argento. Their available discography includes: Profondo Rosso (1975), Roller (1976), Suspiria (1977), Il Fantastico Viaggio Del Bagarozzo Mark (1978), Tenebre (1982). A 6-CD boxed set titled Awakening includes their iconic soundtracks to Profondo Rosso, Suspiria, Tenebre and George Romero's Zombi (Dawn of the Dead), together with their 1976 album Roller, Il Fantastico Viaggio del Bagarozzo Mark and the rare non-album singles 'Chi?' And 'Yell'.
Multi-instrumentalist Mike Oldfield had an unexpected hit with his album "Tubular Bells." Parts of this recording were used in the cult horror film The Excorcist"
One of the most wonderful symphonic progressive rock albums released in the 1970s was Pulsar's Halloween. This French beauty released in 1977 was reissued on CD and is easily available. Halloween features vocals in English, ghostly voices and hauntingly beautiful mellotron and other keyboards.
Swedish group Morte Macabre (featuring members of Landberk and Anekdoten) specialize in recreations of Italian horror film music. Their album is titled Symphonic Holocaust.
Pink Floyd's Ummagumma includes the strange creature sounds of 'Several Species Of Small Furry Animals Gathered Together In A Cave And Grooving With A Pict' and the frightening axe murderer piece 'Careful With That Axe Eugene.'
If you love the Gothic sound of Baroque-era cathedral organ, Italian trio Three Monks specializes in instrumental progressive rock led by cathedral-style pipe organ. Their album is titled Neogothic Progressive Toccatas (Black Widow Records, 2011)
Of all the great classic progressive rock bands on the 1970s, Van Der Graaf Generator was certainly the darkest. The band's leader Peter Hammill released a solo album from his opera The Fall of the House of Usher inspired by Edgar Alan Poe.
A reader alerted us about an omission. Although the name Halloween has been used by several rock bands in various countries, there is a French progressive rock band that released 5 recordings. Halloween played symphonic rock with horror and fantasy themes. Therir discography includes Part One (1988), the critically acclaimed Laz (1990), Merlin (1994), Silence…au Dernier Rang! (1998) and Le Festin (2001).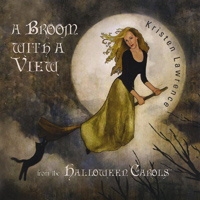 On Les Morts Vont Vite (The Dead Go Quickly) French band Shub-Niggurath plays a mix of Zeuhl and dark contemporary classical music with anguished female vocals and guitars inspired by King Crimson.
Belgian Rock In Opposition (a form of avant-garde rock) ensemble Univers Zero ventures into the world of dark and ominous music on its second album titled Heresie.
For a vibrant form of horror-inspired progressive rock, listen to ELP's The Barbarian, Hut of Baba Yaga, Curse Of Baba Yaga, and Toccata.
Although not exactly progressive rock, composer, organist and excellent vocalist Kristen Lawrence has a great collection of recordings that capture the Halloween spirit. Rather than focusing on the horror side, her wonderful albums center on the mischievous and mysterious side of Halloween. With her gorgeous voice and symphonic organ mastery, Kristen Lawrence straddles the line between classical music and magical folk music. Her recordings include A Broom With a View, Edgar Allan Poe's the Raven, and Arachnitect – From the Halloween Carols.
The cover of the album Possessed by early music ensemble eX looks like a collage of B-series movies. Possessed delves into Christian ecstatic trance as felt by Hildegard von Bingen, Teresa of Avila and Joan of Arc, demonic possession of the Salem witches, initiation ceremonies of the Afro-Brazilian Candomblé and a musical exorcism performed to the wild rhythms of the Italian spider dance known as Tarantella.
In the world music area, there are numerous recordings with horror themes. Notable Swedish folk music band Garmarna has a song called Varulven/Werewolf in their God's Musicians – Guds Speleman álbum.
Spanish folk band Acetre from Extremadura sings in the Spanish-Portuguese border dialect about witches in Mãe Bruxa from their album Dehesario.
Mexican-American singer Lila Downs has recorded "La Llorona," a tribute to the Dia de los Muertos with the popular Mexican ballad La Llorona about a female ghost that haunts the Mexican countryside.
Lastly, Frank Zappa was known for his irreverent mix of rock, avant-garde music and blues. His album Zoot Allures includes the unsettling blues-rock song called The Torture Never Stops.