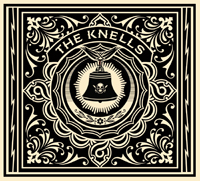 New Amsterdam Records will present a dual album release show of The Knells' self-titled album, and itsnotyouitsme's, This I. The concert is tomorrow night (December 10, 2013) at 7:00 pm at SubCulture, in New York City.
The Knells have recently released an outstanding debut album that combines the best of progressive rock, chamber music and Renaissance vocals. itsnotyouitsme has added award-winning vocalist Theo Bleckmann to their ambient, post-rock, jazz-influenced and genre-defying instrumental soundscapes on This, I.
SubCulture is located in NoHo (Bleecker and Lafayette).
For tickets go to http://www.subculturenewyork.com/event/420871-new-amsterdam-dual-album-new-york