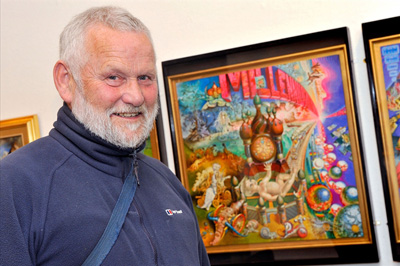 British artist, painter and sculptor Patrick Woodroffe died on May 10, 2014 due to a short illness according to family and friends. Known throughout the art, music and science fiction community for his colorful surrealistic painting, Mr. Woodroffe created images for album cover art, books and collaborated on the images for the film Never Ending Story II, as well as creating sculpture for at the Gruyeres Castle in Switzerland. Mr. Woodroffe was 74.
Born Patrick James Woodroffe in 1940 in Halifax, West Yorkshire, he attended and graduated from the University of Leeds in 1964. Despite a showing of pen and ink drawings at the Institute of Contemporary Arts in London, Mr. Woodroffe did not pursue a full time art career until the early 1970s. He would go on to show paintings and etching, eventually dipping into the fantasy album cover art for progressive rock acts Strawbs, Greenslade, and Pallas; as well as rock bands Judas Priest and Stratovarius.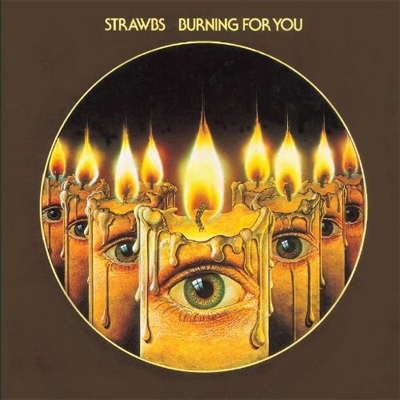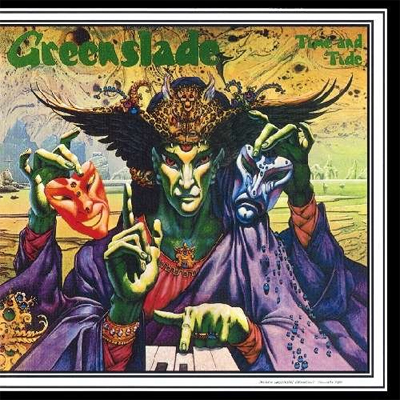 One of Patrick Woodroffe's most iconic works was The Pentateuch of the Cosmogony, a beautifully-illustrated hardback book and double vinyl album released in 1979, imagined and written and illustrated by Mr. Woodroffe, with music written and performed by Dave Greenslade.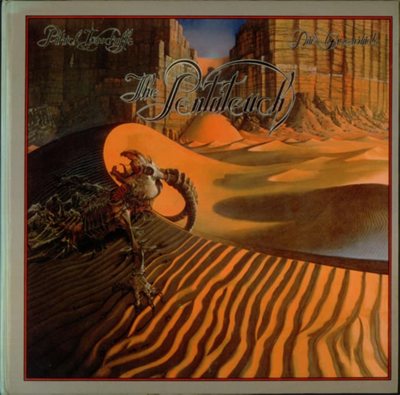 He later produced books like Mythopoeikon, The Second Earth: The Pentateuch Re-told, Benign Icons, A Closer Look: The Art Techniques of Patrick Woodroffe and Tinker: The Adventures of the Hole Eating Duck. He also did artwork and models for Mike Batt's version of Lewis Carroll's Hunting of the Snark and produced artwork for the Hallelujah Anyway and The Forget-Me-Not-Gardner projects. He earned two Locus Awards for Best Non-Fiction and Best Art Book.
No announcements have been made regarding services or a memorial for Mr. Woodroffe.
More about Patrick Woodroffe at http://www.patrickwoodroffe-world.com/past.htm