Admired guitarist Travis Larson and his band are one of the acts scheduled to perform at this year's ProgDay. The Travis Larson Band is an instrumental power rock trio that incorporates elements of progressive rock, jazz fusion and Rush-style hard rock.
The current lineup includes Travis Larson on guitar, Jennifer Young on bass, and Dale Moon on drums,

Can you give our readers a brief history on how the band was formed?
Jennifer and I started playing together in high school, around 1990. Over several years we formed a couple different bands with different drummers, but hadn't yet considered instrumental fusion as something we could do professionally. In 1996 we decided to commit and found Dale Moon, an ex-hip-hop-reggae drummer, who was recovering from an overuse injury. We spent two years working through his rehabilitation, building a studio, and building a band. We recorded our first record in 1998.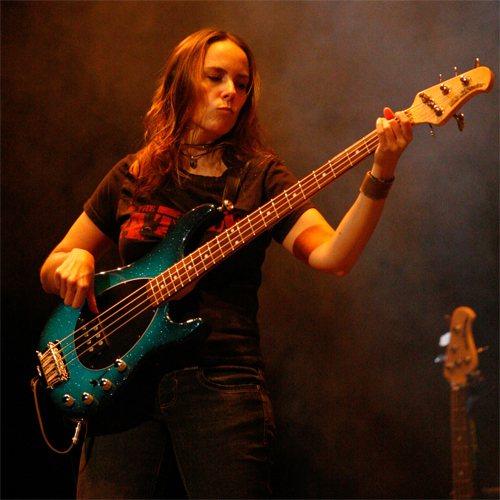 What do you consider as the essential elements of your music?
We tend to blend odd time signatures with complicated phrasing and strong melodies. Those elements can "fool" the listener into thinking the songs are simpler than they are, which appeals a little more to the masses, yet the music is still interesting for aficionados. I would say our melodies are primary our groove is essential.
Who can you cite as your main musical influences?
Steve Morse is my main musical influence, though there were many others leading up to my discovery of Steve's music. I started out as a keyboard player, so Keith Emerson, Herbie Hancock were early influences. When I did pick up the guitar, it was because of Jeff Beck. And then there's Rush, the essence of the progressive rock power trio.
Tell us about your first recordings and your musical evolution.
Our first record was released in 1998, and it was recorded with a very live approach. The three of us just got in a room and played the songs till everyone got them right. There were a few overdubs, a few fixes, but overall it's a very live representation of the band.
By our third record, Burn Season, digital recording had become more mainstream for the independent artist, so we started incorporating some of that technology. The production was more layered with rhythm guitars, keyboards and melodic harmonies. The band also had more opportunity to hone their parts since we weren't as dependent upon recording together at the same time.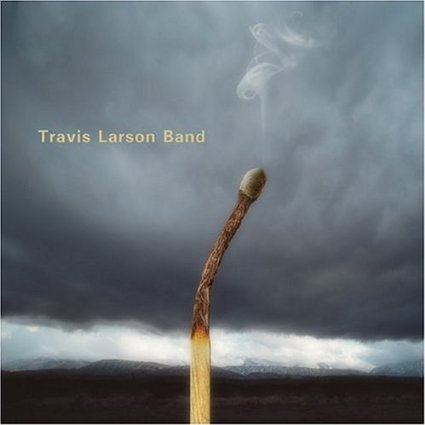 We've continued that trend where we will demo out a tune with the basic arrangement and melodic ideas, then the band will hash around ideas until the song is formed. From there we can each record our parts as scheduling permits.
So, our musical evolution is somewhat based on technology because the possibilities are within reach. Particularly for an independent band who, back in the day, may not have had access or funds for say, an orchestra. We've also just gotten better at our craft, learned what works and what doesn't, according to our vision. From the beginning though, we've always remained true to ourselves and what we would want to hear or play.
Can you share some information about the program you'll present at ProgDay 2014?
We've been touring on our recent release Shift so the set has a fair amount of the new tunes, including Above Below and the solo bass piece Grace to Wonder. We'll likely play ADD from the first record as the live version has an accompanied drum solo. We always try to play a couple of tunes from each record so there's a good representation of TLB's history.
How's the current progressive rock scene in California?
We've learned throughout the years that you have to make your own scene. California is a big state, it's hard to determine where and what those scenes are. We have some truly amazing fans who will go to great lengths to support TLB. They travel far and wide and provide us with the inspiration to do what we do. Our fans create our scene.

What guitars do you use?
I use and endorse Music Man guitars. My main guitar is the BFR Petrucci model and I just recently started playing the Majesty. Music Man makes some of the best guitars in the world and I'm fortunate to have a really great relationship with those guys.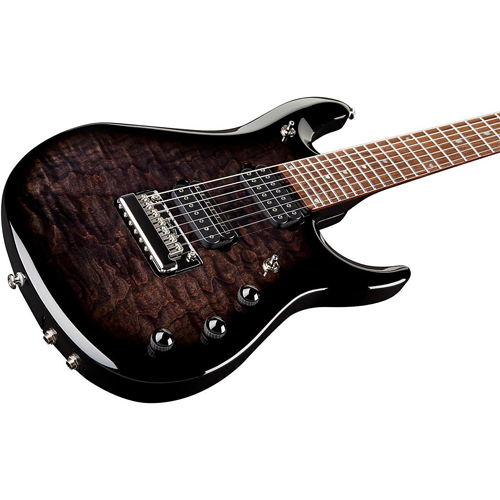 What bass guitars does Jennifer Young use?
Jennifer also plays Music Man, her main basses are the Sterling and the Bongo.
And what effects do you use?

Jennifer and I both use Digitech effects and have been for twenty-plus years. Currently I'm using the IPB-10 along with the JamMan Loopers and Whammy DT. Depending on the tour, Jennifer uses either the GNX4 or BP355, JamMan Loopers and Hardwire tuners.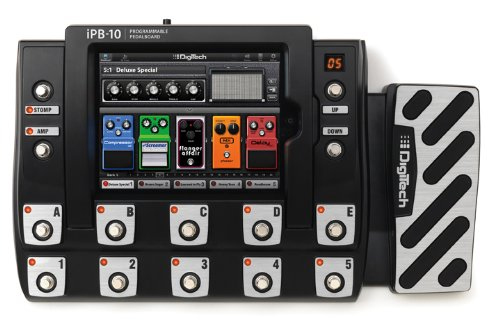 If you could gather any musicians or musical groups to collaborate with, whom would that be?
That's a good question because "collaboration" is entirely different than just playing or sitting in with someone. For me, an interesting combination would be Jeff Beck, T. Lavitz, Tony Levin and Simon Phillips.

Do you have any upcoming projects to share with us?
We are hoping to record a new live DVD this September while on the tour. If it goes as planned, we'll release it early next year. Live filming is always tricky, so we'll see how it goes…
Discography:
Travis Larson Band (PRCN-1001 CD 1998)
Suspension (PRCN-1003 CD 2001)
Burn Season (PRCN-1005 CD 2004)
Rate of Change (PRCN-1006 CD 2006)
Rate of Change Live (PRCN-1007 CD 2009)
Soundmind (PRCN-1009 CD 2011)
Shift (PRCN-1010 CD 2013)
DVDs:
Rock Show (PRCN-1004 DVD 2003)
Rate of Change LIVE (PRCN-1008 DVD 2009)
More about the artist at www.travislarsonband.com