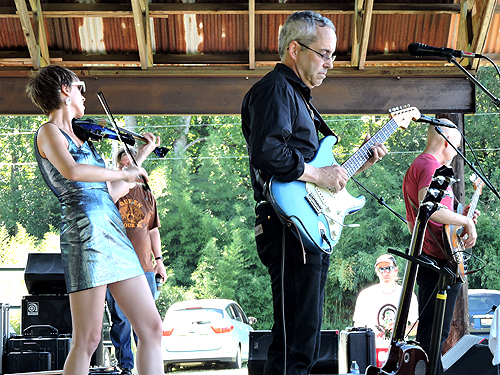 The third act at ProgDay 2014 day 1 was American band Galactic Cowboy Orchestra. This eclectic group crosses multiple musical boundaries with total ease. The ProgDay performance included a lot of material from their excellent new album, titled Zombie Mouth. It was an exciting diverse mix of progressive rock, jazz fusion improvisation, indie rock and American roots music such as bluegrass.
The Galactic Cowboy Orchestra, from Minneapolis, features four talented musicians who showcased their good humor and technical skills throughout their performance: Lisi Wright on electric violin and lead vocals; Dan Neale on guitars and vocals; John Wright on bass and vocals; and Billy Thommes on drums, percussion, and vocals.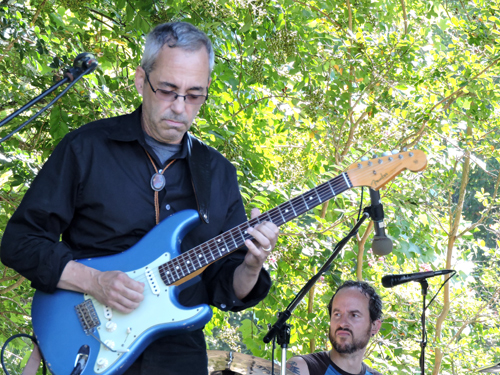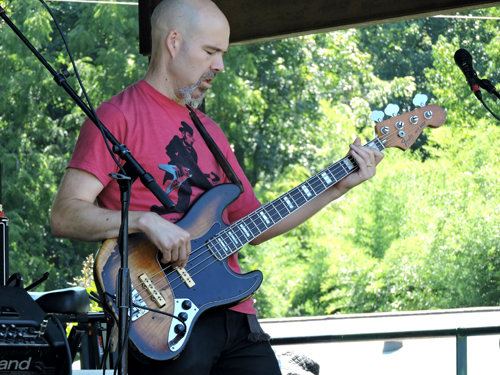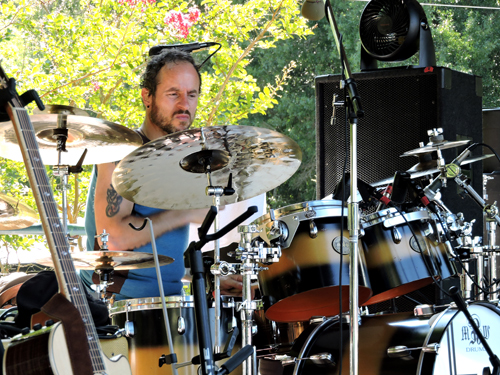 The instrumental tracks, many of which included notable improvisations, were the highlights of the band's engaging show.
The band's recordings include Looking for a Little Strange (2009), All Out of Peaches (2011), Songs We Didn't Write 1 (2011), Songs We Didn't Write 2 (2011), and Zombie Mouth (2014)