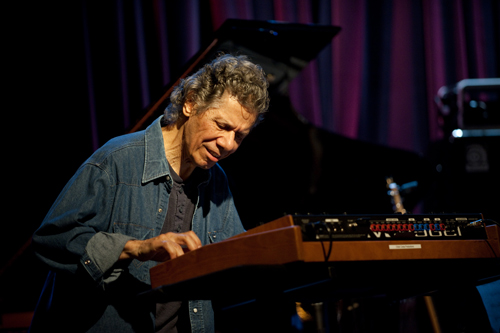 Jazz and fusion keyboard virtuoso Chick Corea has received a Latin GRAMMY Award for The Vigil, released on August 6, 2013 on Concord Jazz. The Vigil tied with Paquito D'Rivera & Trio Corrente's Song For Maura for Best Latin Jazz Album.
The Vigil introduces a new electric band with Tim Garland playing tenor and soprano saxophones, bass clarinet and flute; Charles Altura on electric and acoustic guitars; Hadrien Feraud on bass; and Marcus Gilmore on drums. "I love the process of trying various ways of putting the music across to our audiences. Each new experience has points to improve upon, and points that worked well can be noted and kept. How far to push the audience's tolerance – how far to push my own and the band's tolerance – how to stay in that wonderful area of adventure without losing contact. This is the nightly challenge. This is what makes being a musician such a joy," said Corea about The Vigil.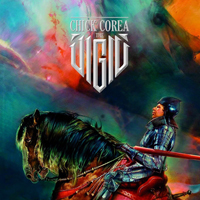 On several pieces of The Vigil, Chick Corea and his band are also joined by guest artists: Pernell Saturnino on percussion and Gayle Moran Corea on vocals. The live track, "Pledge for Peace," dedicated to John Coltrane, includes saxophonist Ravi Coltrane and long-time Corea musical partner, bassist Stanley Clarke.
Chick Corea is one of the icons of jazz-rock fusion. He was one of the founders of pioneering band Return to Forever. Corea is a National Endowment of the Arts Jazz Master, 20-time GRAMMY winner, fertile composer, and has attained living legend status after four decades of unparalleled creativity.
Buy The Vigil