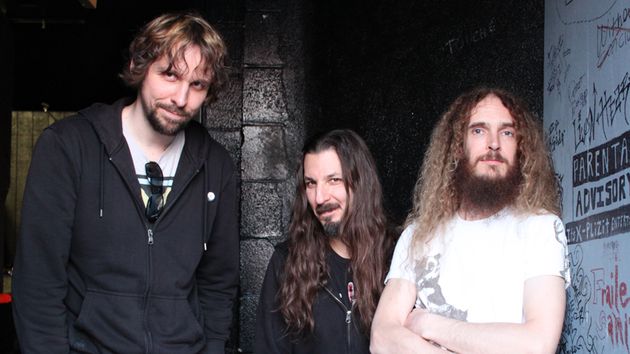 Progressive power rock band The Aristocrats is playing sold out concerts at Alvas Showroom in San Pedro (Los Angeles area).
The Aristocrats recently completed a successful world tour in support of their second album Culture Clash. The lineup includes guitarist Guthrie Govan, bassist Bryan Beller and drummer Marco Minnemann.
The group will be returning to the studio in early 2015. During the Alvas Showroom four-night residency, The Aristocrats will debut and refine the new material. It's the first time The Aristocrats have ever done a residency anywhere. The band recorded and filmed their 2012 live CD/DVD Boing, We'll Do It Live! at Alvas.
These will be the only live Aristocrats appearances in the United States until their new record comes out later in 2015.
(All Shows Sold Out)
Thursday January 29, 2015 – 8:00PM
Friday January 30, 2015 – 8:00PM
Saturday January 31, 2015 – 7:30PM
Sunday February 1, 2015 – 5:00PM
1417 W. 8th Street, San Pedro, CA 90732
Call: 1-800-403-3447 for reservations
Complimentary coffee, tea, hot cocoa and "Alvas" bottled water are
provided.