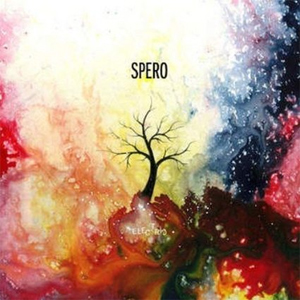 Greg Spero
Electric (Greg Spero Productions 888295090513, 2014)
Composer Greg Spero is one of the great new keyboardists in the American jazz-rock fusion scene. On Electric he presents a trio lineup where acoustic and electronic keyboards intermingle. Spero is developing his own style although at times I hear echoes of Herbie Hancock, Lyle Mays, and Chick Corea on the jazz side and Keith Emerson on the progressive rock edge.
Most of Electric consists primarily of high intensity instrumental fusion with a powerful drum and bass section, a bed of acoustic piano and fabulous synth and piano solos and captivating melodies. The album includes two songs with Spero on vocals.
Greg Spero began playing piano and composing at age three and started playing professionally at age fourteen. After high school, Spero studied at the University of Illinois at Urbana–Champaign and graduated with a Bachelor's Degree in Music Composition and Jazz Performance.
In 2006 Spero met Miles Davis collaborator and Music Director Robert Irving III. Irving adopted Spero as a commended musical disciple. Irving wrote the liner notes for Electric.
Greg Spero won the 2013 Chicago Music Award for Best Jazz Entertainer. He has performed with renowned musicians such as Arturo Sandoval, Corey Wilkes, and Robert Irving III. He also coproduced tracks with Ski Beatz (of Jay Z) and Shock G (Digital Underground founder) for hip-hop artists such as Murs and Mos Def. In addition, he has written music scores for movie and theater productions.
The lineup on Electric includes Greg Spero on piano, keyboards and vocals; Junius Paul on bass; and Makaya McCraven on drums.
As a leader, Spero has released four albums prior to Electric, including the Greg Spero Trio's Live in 25 (2005), Radio Over Miles (2010), Live in Toronto (2011), and Acoustic.
Electric is a superb fusion album with memorable piano and synthesizer work by the multifaceted and talented Greg Spero.
Buy Electric