ProgDay has announced the first two bands scheduled to perform at the 2015 edition of the festival: Eccentric Orbit and UT Gret. ProgDay 2015 will take place on Saturday, September 5th, and Sunday, September 6th, 2015 at the usual location in Storybook Farm in Chapel Hill, North Carolina.
Eccentric Orbit is an American instrumental symphonic rock quartet that uses vintage keyboard sounds mixed with modern synthesizers, and seasoned with the electronic resonances inspired by classic science fiction movies.
The band has two recordings, Attack of the Martians and Creation Of The Humanoids.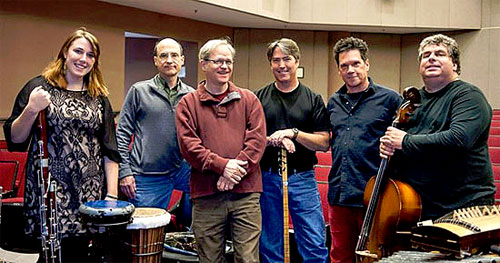 UT Gret was created in the early 1980s in Louisville, Kentucky. The group's inspiration draws from Stravinsky, John Coltrane, Soft Machine and Hatfield & The North, fusing rock, jazz, world music, classical music and the avant-garde. Along with the standard rock instrumentation, UT Gret also uses bouzouki, mandolin, bass clarinet, sitar, and bassoon. The group has four recordings: Radical Symmetry, Recent Fossils, Ancestors' Tale and Time of the Grets.
For more details go to www.progday.net.