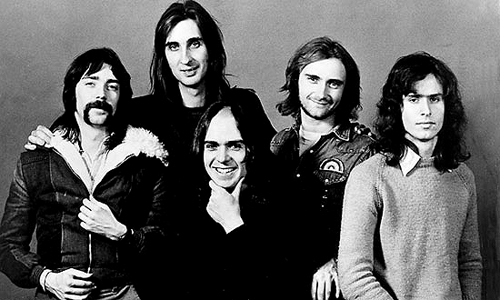 In 1967, flutist Peter Gabriel, keyboardist Tony Banks, guitarist Anthony Phillips, bassist Mike Rutherford and drummer Chris Stewart formed Genesis, an extraordinary musical act that would later become one of the most famous progressive rock bands in history.
Initially, Peter Gabriel was a flute player, but he soon became the lead vocalist. Gabriel also became the main lyricist for Genesis. Gabriel also introduced theatrical elements to the band's shows. He used makeup and various costumes during Genesis' live performances.
While Genesis was recording its debut pop album, From Genesis to Revelation, drummer Chris Stewart was replaced by John Silver. Before recording the second LP, Trespass, Silver was replaced by John Mayhew. Trespass marked a shift to lengthier and more complex tracks, moving Genesis into a solid progressive rock direction.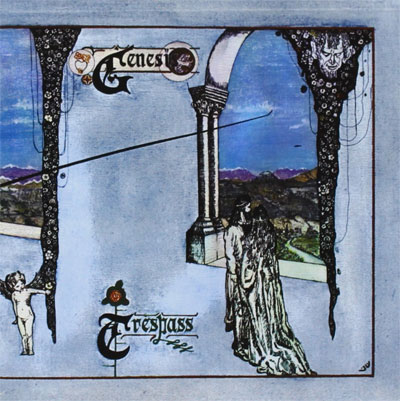 Health problems and stage fright led guitarist Anthony Phillips to leave the band. This crisis nearly broke up the band. Steve Hackett was recruited and became the new guitar player, while Phil Collins took over drums and backing vocals.
Genesis quickly became a legendary progressive rock band thanks to its charismatic vocals, elaborate lyrics, outstanding music and innovative visual effects. Progressive rock fans worldwide consider the band one of the finest of all time and numerous groups and singers in the 1970s, and later decades, were and are still heavily influenced by the Genesis sound.
During this second phase, Genesis developed state of the art progressive rock. This era included the now classic albums Trespass (1970), Nursery Cryme (1971), Foxtrot (1972), Selling England by the Pound (1973), Live (1973), The Lamb Lies Down on Broadway (1974), A Trick of the Tail (1976), Wind & Wuthering (1976), and Seconds Out (1977).
In 1975, after tensions during the recording of the double LP The Lamb Lies Down on Broadway, Peter Gabriel left and started his solo career. Genesis stayed as a quartet and drummer Peter Collins became the lead vocalist.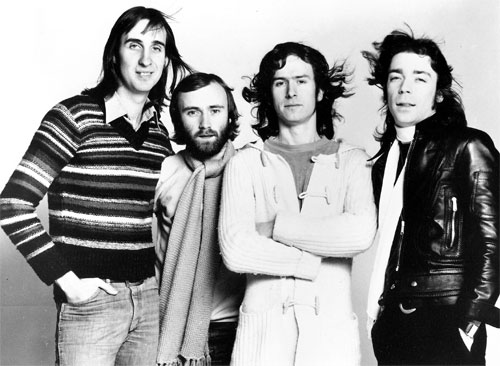 Genesis took a radical shift in 1978, after guitarist Steve Hackett left. Genesis became a trio and was transformed into a very successful chart-topping pop band.
In 2012, Steve Hackett released the highly successful Genesis Revisited II album.
Discography
* From Genesis to Revelation (Decca Records, 1969)
* Trespass (Charisma Records, 1970)
* Nursery Cryme (Charisma Records, 1971)
* Foxtrot (Charisma Records, 1972)
* Selling England by the Pound (Charisma Records, 1973)
* Live (Charisma Records, 1973)
* The Lamb Lies Down on Broadway (Charisma Records, 1974)
* A Trick of the Tail (Charisma Records, 1976)
* Wind & Wuthering (Charisma Records, 1976)
* Seconds Out (Charisma Records, 1977)
* …And Then There Were Three… (Charisma Records, 1978)
* Duke (Charisma Records, 1980)
* Abacab (1981)
* Three Sides Live (Charisma Records, 1982)
* Genesis (Charisma Records, 1983)
* Invisible Touch (Charisma Records, 1986)
* We Can't Dance (Virgin Records, 1991)
* The Way We Walk, Volume One: The Shorts (Virgin Records, 1992)
* The Way We Walk, Volume Two: The Longs (Virgin Records, 1993)
* Calling All Stations (Virgin Records, 1997)
* Live over Europe 2007 (Virgin Records, 2007)