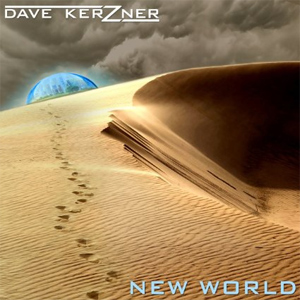 American progressive music songwriter, instrumentalist, producer and sound designer Dave Kerzner has a new solo album titled New World. This is Kerzner's first album since his departure from the band Sound of Contact, and was developed in 2014.
New World includes numerous guest artists, including Fernando Perdomo, Steve Hackett, Nick D'Virgilio, Durga McBroom and Keith Emerson.
Two versions of the album were made: a standard edition and a two-disc double album deluxe edition. The former was released in December 2014, and the latter was released in January 2015. The album was produced and mixed by Kerzner.
Most of New World was recorded remotely with reference tracks developed by Kerzner using music software technology from his sound production company Sonic Reality. The tracks were then re-recorded by other artists at remote locations and sent back to Kerzner's studio in Miami for mixing.
Buy New World and New World deluxe edition