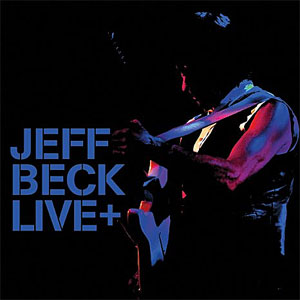 Jeff Beck
Live+ (Atco, 2015)
The new live album by electric guitar icon Jeff Beck was recorded last year at various venues during his 2014 tour. Live+ includes a mix of fabulous instrumentals and several rock and blues songs.
Jeff Beck has been making music for several decades and his output has ranged from rock to blues and jazz-rock fusion.
The highlights on Live+ include Mahavishnu Orchestra's "You Know You Know." Here, Jeff delivers a masterful knockout reinterpretation of this jazz-rock fusion master work. "You Know You Know" also serves an opportunity to showcase the talent of bassist Rhonda Smith and drummer Jonathan Joseph.
Another high point is the recreation of the Sam Cooke blues classic "A Change Is Gonna Come."
Equally good are the instrumental re-interpretations of well-known songs like The Beatles' "A Day in the Life" and "Danny Boy."
Jeff Beck's epic "Hammerhead" contains a masterful guitar performance, combining prog rock and blues elements.
The legendary Jimi Hendrix gets his tribute in Beck's scorching version of "Little Wing."
Jeff Beck presents his ethereal side on the progressive piece "Where Were You" with a delightful waling guitar performance.
The album has two studio bonus tracks, a fiery progressive blues piece and a pop song.
The lineup on the album includes eff Beck on guitars, Jimmy Hall on vocals, Rhonda Smith on bass, Jonathan Joseph on drums, and Nicolas Meier on guitar.
Live+ clearly demonstrates that Jeff Beck is still one of the finest electric guitarists in the rock and fusion categories.