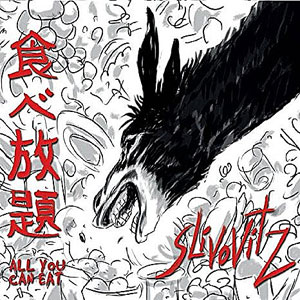 Slivovitz
"All You Can Eat" (MoonJune Records, 2015)
Italian jazz-rock fusion band Slivovitz is one of the genre's finest ensembles in continental Europe. The Neapolitan band features several solo instrumentalists who take turns at improvising and soloing. Although they are sometimes compared to the legendary Italian progressive band Arti E Mestieri, I find Slivovitz's music more jazz oriented, with abundant improvisation and some avant-garde exploration.
The musicians that attract more of my attention are violinist Riccardo Villari, who delivers some of the most memorable work, and guitarist Marcello Giannini. Saxophone fans will also enjoy Pietro Santangelo's work.
The lineup includes Pietro Santangelo on tenor and alto saxophone; Marcello Giannini on electric and acoustic guitars; Riccardo Villari on acoustic and electric violin; Ciro Riccardi on trumpet; Derek Di Perri on harmonica; Vincenzo Lamagna on bass; and Salvatore Rainone on drums.
Purchase All You Can Eat