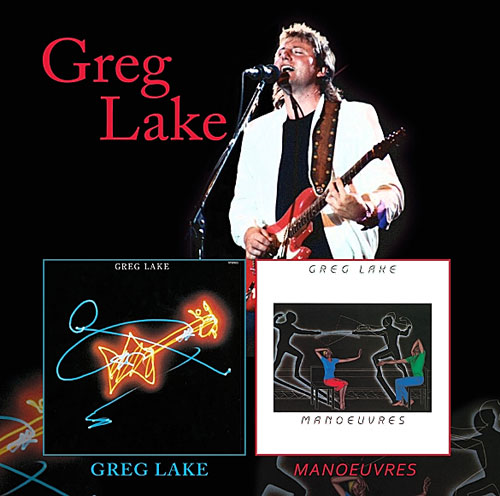 Greg Lake – "Greg Lake" (1981) + "Manoeuvres"
Singer-songwriter, bassist and guitarist Greg Lake is re-releasing his two solo albums "Greg Lake" (1981) and "Manoeuvres" (1983) as a 2-CD set.
The set includes four bonus tracks that have never been included on any re-issue of the albums, only on separate rarities albums.
The first album and its three bonus tracks include all of the members of rock band Toto with the exception of Bobby Kimball as Lake handles all lead vocals. Both albums also feature appearances by Gary Moore on guitar. The album's booklet includes extensive liner notes.
Greg Lake is the co-founder of iconic progressive rock bands King Crimson and Emerson Lake And Palmer (ELP), and wrote the hit "Lucky Man" and co-wrote "I Believe In Father Christmas."