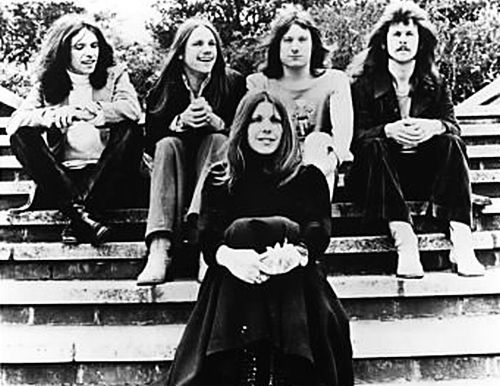 English progressive rock band Renaissance rose was founded by vocalist Annie Haslam and principal songwriter and guitarist Michael Dunford joining at the beginning of the 1970s to define their work with folk rock and classical fusions.
The band combined folk rock with symphonic elements, creating a unique progressive rock style influenced by Bach, Chopin, Debussy, and Rachmaninoff. The band released a series of masterful albums that are considered classics from the 1970s era: Prologue, Ashes Are Burning, Turn of the Cards, Novella, Scheherazade and Other Stories, and A Song for All Seasons. The band had their first Top Ten UK hit with "Northern Lights" in 1978.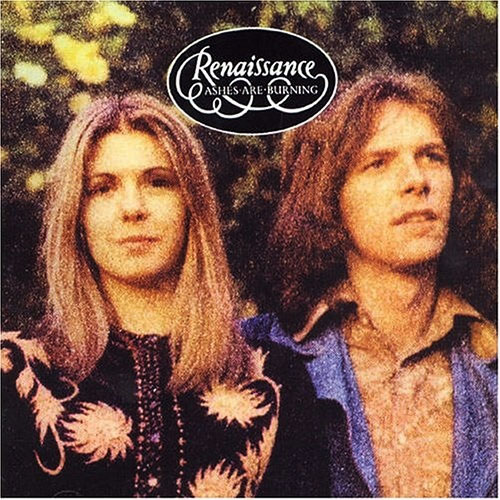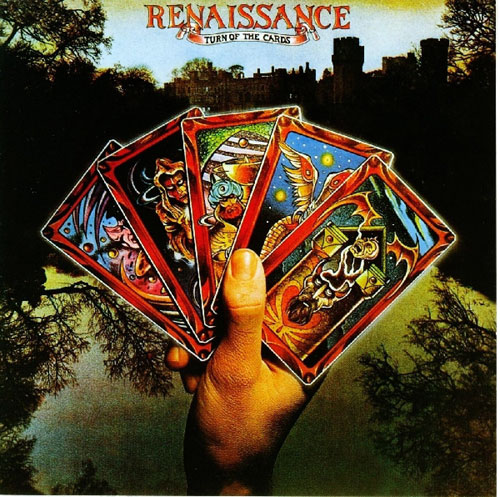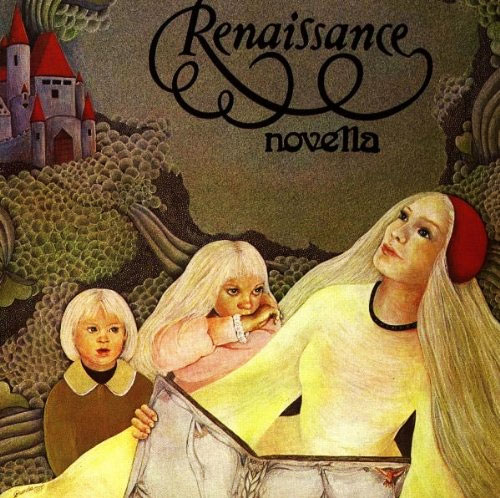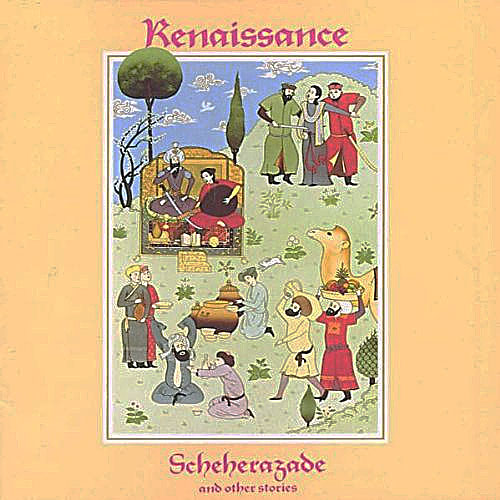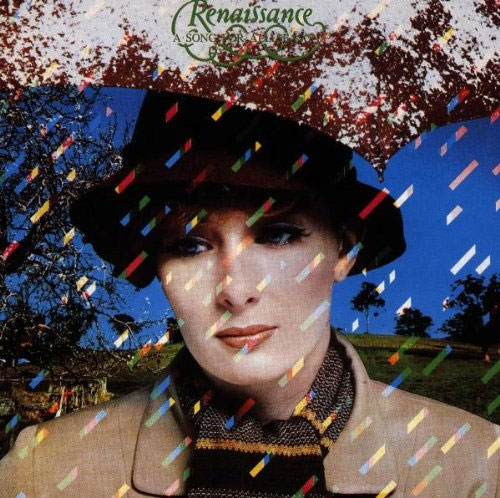 After extensively touring and popularity in the UK, Germany, Italy, Switzerland, Holland, France, Belgium, Portugal and Israel, the most influential progressive rock stations in the US picked up on the band's unique musical sound and introduced them to fans in the United States of America.
The band has played on the world's most distinguished stages, from Carnegie Hall in New York City with The New York Philharmonic Orchestra, to the Royal Albert Hall in London with The Royal Philharmonic Orchestra.
Over the band's lengthy career they have recorded fifteen albums. Despite explorations into solo careers and changes in the line-up Haslam and Dunford remain the creative core of Renaissance.
In 2009 Renaissance embarked on a special 40th Anniversary Fall Concert Tour in 2009 to re-introduce to new generations the lush, orchestral favorites that made them a staple of 1970's progressive rock radio. Joining Haslam and Dunford in Renaissance were keyboardist Rave Tesar and bassist/vocalist David J. Keyes, both of whom were previous members of Renaissance and the Annie Haslam Band.
Renaissance released Grandine il Vento in 2013, reissued in 2014 as Symphony of Light with bonus tracks. The album became a tribute to Michael Dunford who passed away in 2012.
With a new lineup, Renaissance performed many of its classic at The Union Chapel in London UK on April 16, 2015. The concert was filmed by Paul Green Productions, with lighting by Russell 'Tigger' Matthews. The concert was released in 2016 on a DVD titled Renaissance, "Live at The Union Chapel. The lineup in 2016 included Annie Haslam on lead vocals, Rave Tesar on keyboards, Tom Brislin on keyboards, Mark Lambert on acoustic guitars, Leo Traversa on bass, and Frank Pagano on drums.
Discography
* Prologue (Sovereign/EMI (UK); Sovereign/Capitol (USA), 1972)
* Ashes Are Burning (Sovereign/EMI (UK); Sovereign/Capitol (USA), 1973)
* Turn Of The Cards (BTM (UK); Sire (USA), 1974)
* Scheherazade And Other Stories (BTM (UK); Sire (USA), 1975)
* Live At Carnegie Hall (BTM (UK); Sire (USA), 1976)
* Novella (Warner Bros. (UK); Sire (USA), 1977)
* A Song For All Seasons (Warner Bros. (UK); Sire (USA), 1978)
* In The Beginning (EMI (UK); Capitol (USA), 1978)
* Azure D'Or (Warner Bros. (UK); Sire (USA), 1979)
* Camera Camera (Illegal (UK); IRS (USA), 1981)
* Time-Line (IRS (UK); IRS (USA), 1983)
* Tales Of 1001 Nights – Parts 1 & 2 (Warner Bros (UK); Sire (USA), 1990) Da Capo Repertoire (Germany), 1995)
* 'Live' At The Royal Albert Hall – Parts 1 & 2 (King Biscuit/BMG (USA), 1997)
* Songs From Renaissance Days (HTD (UK); King Biscuit/BMG (USA), 1997)
* BBC Sessions (Wounded Bird (USA), 1999)
* Day Of The Dreamer (Mooncrest (UK), 2000)
* Unplugged 'Live' At The Academy Of Music (Mooncrest (UK), 2000)
* Tuscany (Toshiba EMI (Japan); GEP (UK & Europe); Friday Music (USA), (2000)
* In the Land of the Rising Sun 'Live' in Tokyo (Toshiba EMI (Japan); GEP (UK & Europe) Friday Music (USA), 2002)
* http://www.amazon.com/gp/product/B001F9WIAU?ie=UTF8&tag=musidelmund-20&linkCode=xm2&camp=1789&creativeASIN=B001F9WIAU | Dreams And Omens 'Live' at the Tower Theatre (Friday Music (USA), 2009)
* Scheherazade And Other Stories • plus DVD (Friday Music (USA), 2010)
* The Mystic and The Muse • EP (Hybrid Recordings (USA), 2010)
* Special Limited Edition Live CD/DVD (2011)
* Grandine il Vento (Symphonic Rock Recordings, 2013)
* Symphony of Light (Red River Entertaint, 2014), reissue of Grandine il Vento with new tracks
* Academy of Music 1974 (Purple Pyramid/Cleopatra Records, 2015)
* DeLane Lea Studios 1973 (Purple Pyramid Records, 2015)
Web site