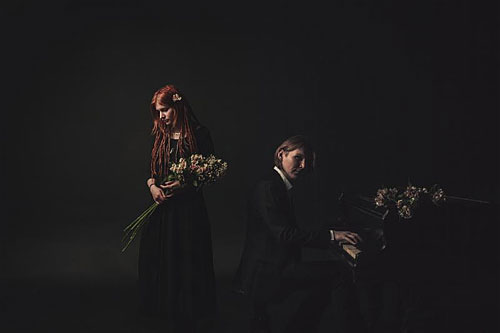 Lighthouse (Kscope) is the title of the new album from Russian progressive duo iamthemorning, scheduled for release on April 1. Lighthouse is the follow up to the band's 2014 album Belighted. The iamthemorning includes Marjana Semkina on vocals and Gleb Kolyadin on grand piano and keyboards.
Lighthouse includes guest musicians Gavin Harrison (Porcupine Tree, King Crimson) on drums, Colin Edwin (Porcupine Tree) on bass and additional vocals on the album's title track by Mariusz Duda (Lunatic Soul, Riverside).
Lighthouse features classical music, Canterbury-style progressive rock, northern folk, jazz and electronic influences. Featuring a story of the progression of mental illness, the album takes the listener through the stages with the story's central character, her attempts to fight it, and temporal remission leading to a final breakdown. Lyrically, the works and lives of Virginia Woolf and Sylvia Plath inspire the album.
The album artwork for Lighthouse was created by watercolor artist Constantine Nagishkin who the band has previously collaborated with before.
Lighthouse will be released on CD, LP (with MP3 download code) and digitally.