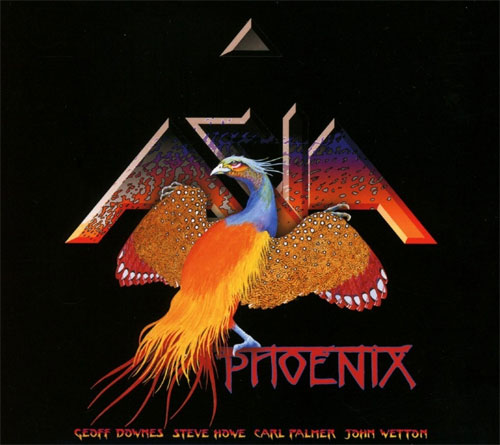 Asia – Phoenix (Asia Music, 2016)
Asia is a band that I really dislike so normally I would feel inclined to ignore any of its new releases. Since Phoenix was a new album to me, I gave it a chance and found very little to attract my attention. Even though the four band members are known for their work in progressive rock bands Yes, ELP, King Crimson and UK, Asia delivers something between AOR and pop, with simple songs, toe tapping rhythms and cheesy keyboards. The only notable work is Steve Howe's guitar who demonstrates that he's too talented to stick to simplistic guitar work.
Steve Howe is an enigma to me. He could be collaborating with so many progressive rock and jazz musicians doing great things, but he insists in joining rock projects that aim for the top of the pop charts.
The lineup includes Geoff Downes (Yes / The Buggles) on keyboards; Steve Howe (Yes) on guitar; Carl Palmer (ELP) on drums; and John Wetton (King Crimson / UK) on bass and vocals.
The 2 CD re-issue includes the original European version of the album, the two bonus tracks and the US only remix. The artwork is enclosed in a six panel digipack with artwork by the great Roger Dean.