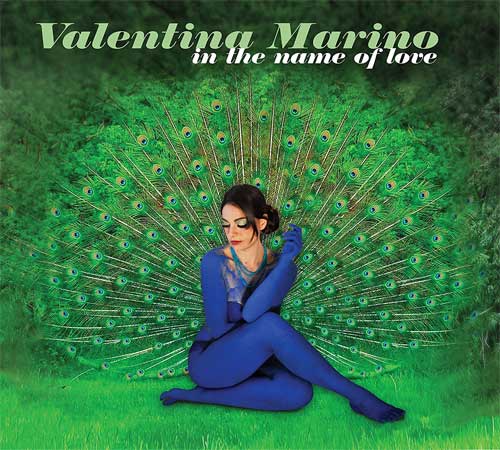 Valentina Marino – "In The Name Of Love" (Jazzheads, 2016)
Italian vocalist Valentina Marino delivers a contemporary jazz mix of original songs, pop hits like David Bowie's "Space Oddity", a bossa nova classic; and compositions by various jazz artists.
Marino is joined by Cameron Brown on bass; Anthony Pinciotti on drums; Alberto Pibiri on piano. Guests include Jay Azzolina on guitar; Maximillian Zooi on bass clarinet; Matt Chalk on saxophone; Cody Rowlands on trumpet; Max Bezanson bass; Laura Giannini on violin; Laura Huey on viola; and Molly Aronson on cello.