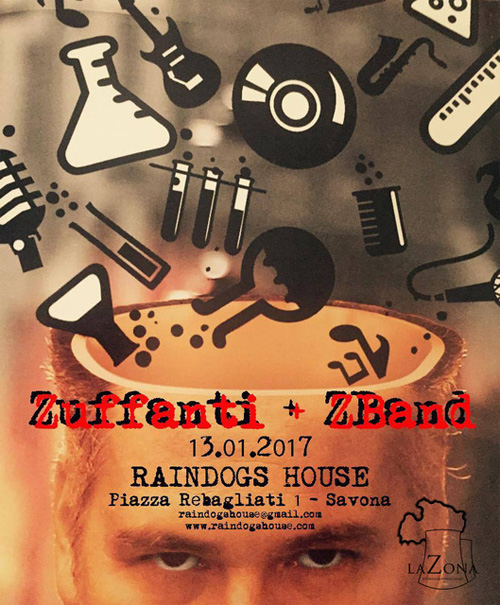 Multi-faceted progressive rock musician and producer Fabio Zuffanti and his group Zband are set to perform on Friday, January 13, 2017 at Raindogs House in Savona.
Fabio Zuffanti will perform excerpts from several of his various progressive rock projects, including solo works, Finisterre, Maschera di Cera and Höstsonaten. As usual, Zuffanti will be accompanied by ZBand, featuring Giovanni Pastorino on keyboards, Simone Amodeo on guitar, Paolo "Paolo" Tixi (Tempio Delle Clessidre) on drums; and Martin Grice (Delirium) on saxophone and flute.
In the next months, Zuffanti will be working on his new album (scheduled for autumn 2017) and will also organize the annual Z-Fest that will take place on March 31, 2017 in Milan. Then in May he will fly to Canada and the United States for a series of gigs.
Zuffanti's discography includes Fabio Zuffanti, Merlin the Rock Opera, Ghiaccio, In Ogni Luogo, La Meccanica Naturale, Le Porte Del Domani, Gates of Tomorrow, La Maschera Di Cera, Luxade, Petali Di Fuoco.
Raindogs House
Piazza Rebagliati 1, Savona