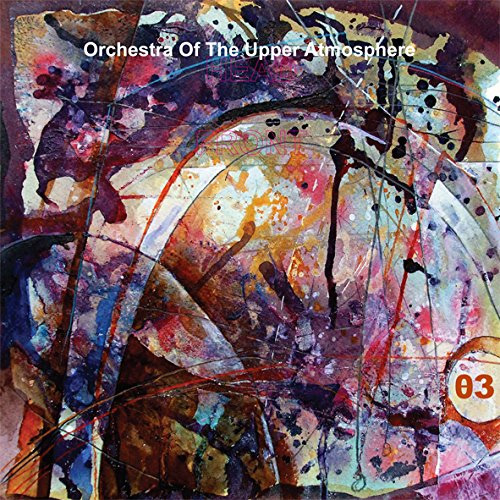 Orchestra of the Upper Atmosphere – Theta Three (Discus Music, 2017)
Theta Three is the third album by the Orchestra of the Upper Atmosphere. It's a captivating group of musicians that combine trance-like electronic music, progressive rock, jazz-rock fusion and avant-garde classical music through improvisation.
The new album is a two-disc set, Alpha (α) and Omega (Ω). The pieces flow seamlessly, crossing progressive music boundaries with total ease.
The lineup on Theta Three includes Martin Archer on keyboards, electronics, saxophones, clarinets, flute, bass recorder, and bass harmonica; Chris Bywater on keyboards, electronics, laptop, percussion, voice, and random processed electric violin; Steve Dinsdale on electronic drum kit, floor percussion, and keyboards; frostlake on voice, electronics, and viola; Yvonna Magda on violin and electronics; Walt Shaw on percussion, electronics and voice; and Terry Todd on bass.
Guests: George Murray on trombone; Paul Schatzberger on violin; Aby Vulliamy on viola; and Angela Rosenfeld on cello.
Buy Theta Three