Yesterdays, a progressive rock band based in Transylvania, Romania, recently released Senki Madara, a fascinating recording where Hungarian traditional music meets with state of the art symphonic progressive rock.
The band talked to Progressive Rock Central in December 2018:
What do you consider as the essential elements of your music?
I think is important to listen many styles of good music. For us, classical music, jazz, fusion and traditional music are the ingredients and this helps keeping the sound and the ideas fresh. Prog is just the final form, we communicate on this "language" best.
Who can you cite as your main musical influences?
We grew up listening to The Beatles, Yes, Gentle Giant, Pink Floyd, but from the classical side renaissance music is essential for us, the usage of polyphonic vocals are very important to us.Of course Debussy, Ravel, Bartók and Stravinsky are also our favorites. Later we got to love Pat Metheny, Chick Corea's works from the seventies and of course Hungarian bands like East and Faxni, and also some obscure folk/jazz bands like Makám and Kolinda.
How did your musical ideas evolve throughout the years?
We started Yesterdays at a young age, so we were experimenting with prog, even bossa nova. Now after more than 12 years we are still experimenting, but everything got more conscious. You know, we love prog because here we can do musically everything we want. We are not part of any big label, so we don't have to deal with compromises, which is a fantastic thing.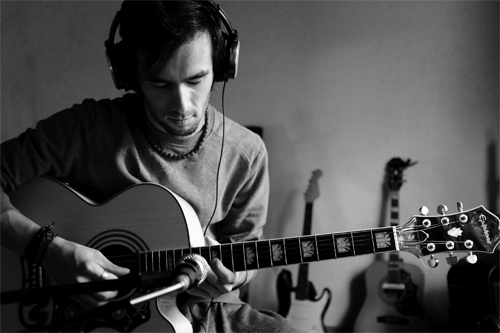 Tell us a little about the band members and the background.
The main "old" elements of Yesterdays are still present, me on guitars and keys, Enyedi Zsolt on keyboards, synths, Kósa Dávid percussion, we were present on all the 3 albums. Kecskeméti Gábor, flute virtuoso, got involved with our second album and since then he is also with us. While Zsolt and I are the main progheads, Dávid is more a funky guy, Gábor comes from the jazzy, bossa-nova fields, he is an amazing fusion guy with perfect pitch! Stephanie Semeniuc is the lead singer on the new album, she also has classical training, but she comes from jazz and funk, she's a pro, handles prog very easily. Our drummer is Szűcs József, who plays with us for years now.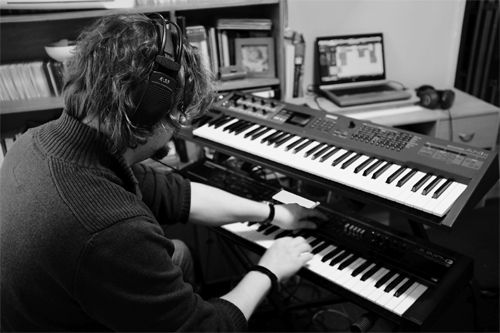 What's the connection between progressive rock and Hungarian folk music?
Well, you can find connections everywhere. Hungarian folk music is such a rich and ancient source, it's been "used" by Bartók a lot. It has beautiful melodies, texts, deep meanings, sums up the Hungarian traditions and history. Progressive rock is such a nice and forgiving style with integrating the "old" into the "new". Just look at the classical renditions by Nice, ELP or Gryphon's and Gentle Giant's renaissance connections. We did the same thing with Hungarian folk music and it felt very natural. I think one can feel it by listening to the Senki madara album, it's been only 1 and a half months since the release date and we are almost sold out. It feels good!
Although you are a Hungarian band, you are based in Romania. What's the reason for this?
Yes, it's correct. Transylvania, where we are living now was part of Hungary for a few hundred years. The 20th Century brought changes with the World Wars, so Transylvania is now part of Romania. Our grandparents were born in "Hungarian times", we were born in "Romanian times", so right now we live in Romania as Hungarian minorities along with many others. It's a historical thing. Our roots belong here, our past, our traditions tie us to this land, we are at home here.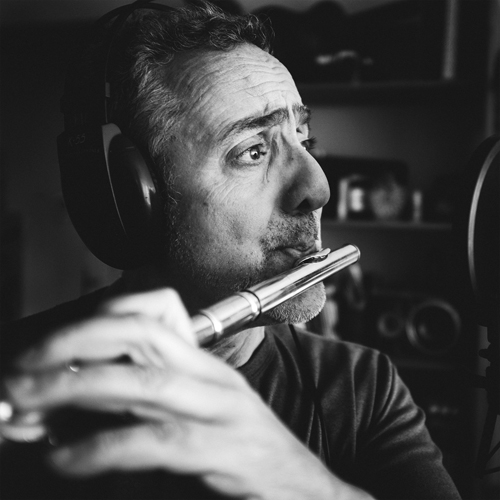 What musical instruments do you use?
Yesterdays is s symphonic prog band, so we are using all those instruments and samples from the seventies which made this sound unique. Many types of acoustic guitars, electrics, steel guitars, distorted bass, fretless bass, mellotrons, Fender Rhodes, Hammond organ, piano, flutes and many many vocals.
Do you have plans to continue the great fusion of progressive rock and Hungarian music?
Of course, although this album started out as an experiment, looking at the current success and positive responses we decided to play as many shows as possible in 2019 with a minimal setup (voice, guitars and flute, in a trio line-up), but of course you can expect many sound-wizard things as well. We are planning to shoot a DVD with this material in the Summer of 2019. But near this, a brand new concept album is in the making, my long-time dream, a classical story from literature…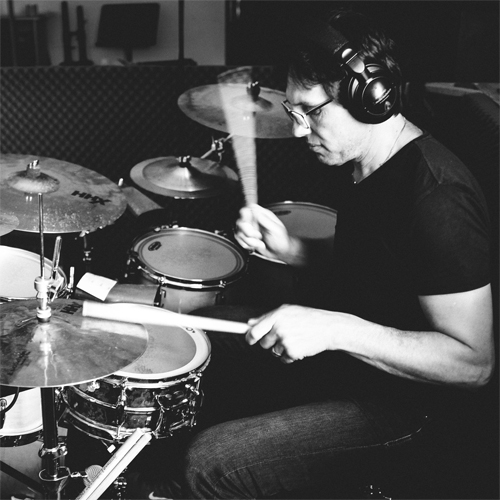 How's the progressive rock scene in Hungary and Romania?
Right now it's not in a good shape… the classic bands like Solaris are doing a few comeback shows every now and then, but that's all. Barbaro is over, After Crying isn't active as far as I know. In Romania it's the same. Yesterdays is the only active prog band in Romania (it's safe to say).
If you could gather any additional musicians or musical groups to collaborate with, whom would that be?
We have many special friendships with Flamborough Head (played with them 3 times in the past), with Paidarion (from Finland) and with Argos (+Yacobs). In 2019 we'll play a few shows with Argos in Germany.
As for recordings, we have many wishes to play with Patrick Moraz, Pálvölgyi Géza (East), maybe Dan Andrei Aldea (from Romanian band Sfinx), just to name a few, but Canadian singer/songwriter Marie-Pierre Arthur got under our skin with her recent album, she got near the progressive rock territory… it would be nice to collaborate with her (she is also involved in the recent Harmonium tribute in Canada… check her out!)
Aside from the new album, do you have any additional upcoming projects to share with us?
Yes, we are working on a new single/song right now and in 2019 hopefully will bring our first DVD/live CD, and in the meanwhile we'll keep on working on the 4th album, hopefully it won't take this long as the 3rd…
—
Discography:
Holdfénykert (Rockszerviz Records, 2006), re-released enhanced and remastered in 2008 (Musea Records)
Colours Caffé (2011)
Senki Madara (2018)
website: www.yesterdaysband.eu