Rising Icelandic act Lucy in Blue has released a superb new album titled "In Flight." The band delivers an exquisite set of songs deeply influenced by psychedelia and progressive rock, especially early 1970s Pink Floyd, King Crimson, Camel and Gentle Giant. It's beautifully-crafted material with timeless soaring guitars, mesmerizing keyboards, soft vocals, creative bass lines, psychedelic effects and multi-faceted drums.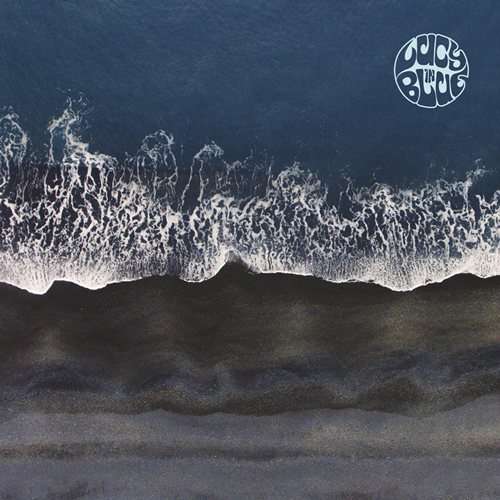 Lucy in Blue was founded in 2013. The young band released its self-titled debut album on Bandcamp in 2016. The lineup includes Arnaldur Ingi Jónsson on keyboards and vocals; Kolbeinn Þórsson on drums; Matthías Hlífar Mogensen on bass and vocals; and Steinþór Bjarni Gíslason on guitar and vocals.
How did you come up with the band title Lucy in Blue?
When Naldo and Matti had just met and started jamming, they were also taking a physics class together. Both of them had a hard time with the mathematical concepts in the class and their focus always seemed to be on music so it looked like they would fail the class. But nearing the end of term they had their final chance to save their grade by doing a group presentation. An exchange student from South Africa called Lucy was the third member of their group. When Lucy discovered their musical aptitude and lack of mathematical grace she offered to write the whole presentation by herself on the condition that the boys in the band played for her while she wrote. Steini and Kolli were eventually persuaded to do so, even though they had to play through the night.
The band struggled to keep playing after midnight, but Lucy provided them with caffeinated drinks from her home country, packaged in blue. All the while Lucy wrote and, in an absent way, commented harshly on their playing ability. Improving as band at a staggering rate after that gruesome night (even though Naldo and Matti flunked their physics class) they decided to name the band Lucy in Blue, even though they never heard from the South African girl again.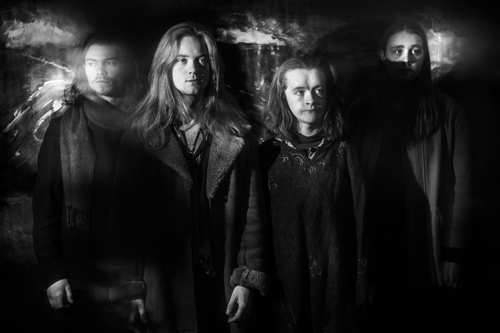 What do you consider as the essential elements of your music?
Earth, wind and fire.
How did your musical ideas evolve throughout the years from your debut album to your new recording, In Flight?
Those years are all a haze, so we can't really comment on that.
Tell us a little about the band members and their background.
Naldo started playing music quite young, starting with the baritone horn in a brass band in school. He slowly shifted all his focus to the piano, and keyboards eventually, studying both classical music and jazz, while always strumming a bit on the guitar at home and now in his solo project, Dread Lightly.
Kolli started playing the drums at the age of 10 and soon started to grow steadily as a musician as his interest in the craft enveloped him, playing along with everything from Metallica to Frank Zappa. At the age of 15 he started learning jazz drumming and a bit of classical percussion which led him to meet Naldo, and they played in a pop group for a few months before Lucy got together.
Steini has been playing guitar since the age of 7. He went on to take guitar lessons for for a few years, studying popular music. He took a big jump in skill when he discovered the world of thrash metal. He and Matthías had gone to school together in the small town of Hveragerði and had played together on a few occasions and was yearning for something new when Matti contacted him.
Matti grew up around a lot of musicians as his father was in one of the biggest pop groups of Iceland at that time. He started to play music when he got his first bass on his 10th birthday but the real interest started when he was a teenager and started listening to the rock bands of the 1970s. After finishing elementary education in Hveragerði he went to Menntaskólinn við Hamrahlíð, a school renowned for drawing in all the creative and strange kind of people. There he met Naldo on his first day and soon they started to share their favorite bands with each other. For the past couple of years he has played every kind of music with a large amount of professional musicians and the obsession of analog synthesizers has become a big part of his sound resulting in a empty wallet and a electronic solo project named Endlessly.
After Matti, Steini and Naldo had jammed once or twice Matti came to see Unmusical Smooch Depot, the pop group Kolli and Naldo were in, play an off-venue Iceland Airwaves gig. He persuaded Kolli to try jamming with them and what followed were 30 minute jam sessions over Em and A and an eager enthusiasm for jamming out psychedelic tunes. Matti introduced them to the magic of Pink Floyd and Trúbrot and eventually the boys discovered the exciting world of prog.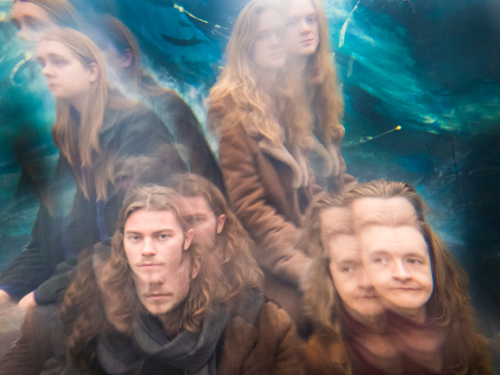 What guitars, keyboards and other instruments do you use?
In the keyboard section we have a Nord Stage 2, Hammond XK-3c, Prophet REV2 and a Moog Sub 37, in addition to an everchanging synth collection in the hands of Matti.
Kolli uses Gretsch drums, zildjian cymbals and a 6.5 x 14" Ludwig Supraphonic snare drum.
The bass rig includes a Rickenbacker 4003s, FBT amflifier and a TC Electronic RS212 and Steini plays a Modified 60th anniversary Fender Stratocaster through a Farfisa/FBT stereo amplifer rig.
And what effects do you use to develop your progressive and psychedelic sounds?
Lots of delay and pathos.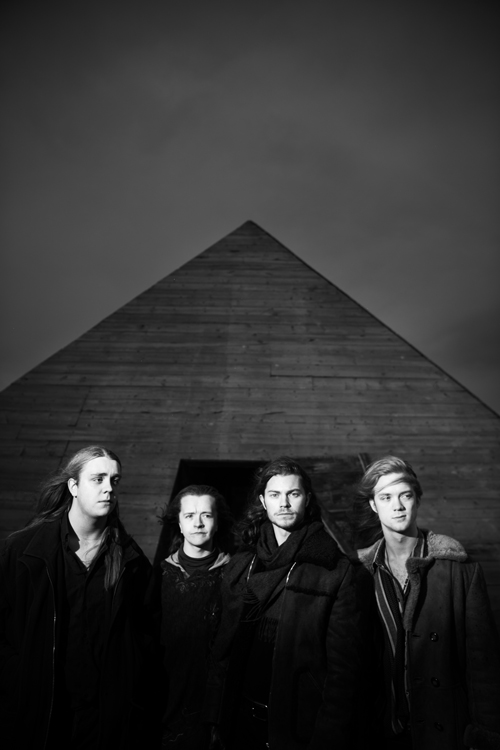 How's the progressive rock scene in Iceland in terms of bands and venues?
Iceland has a wealth of progressive rock bands, like Trúbrot, EIK and Icecross, but they were only persistently active during the 70's, but we've had access to all the main venues of the rock scene downtown, mostly playing with metal bands. A lot of the metal bands are quite progressive, though, and the metal scene is blisteringly vibrant so it's not a bad crowd at all.
Mainstream media ignores progressive music. How do you promote your music?
Unsuccessfully, through mainstream media.
If you could gather any additional musicians or musical groups to collaborate with, whom would that be?
The heavenly vocals of Árstíðir or Graduale Nobili could be a welcome addition to our sound at some point. And of course, if time is on our side, we hope to someday work with Megas.
Aside from the new album, do you have any additional upcoming projects to share with us?
After the release of In Flight we plan to release some more albums, as well as singles. And we all have our Sally on the side, although we haven't released much individually except for Heift, the raw and seething black metal lovechild of Kolli, Matti and Alli from Auðn.