IZZ – Don't Panic (Doone Records, 2019)
American progressive rock band IZZ has released one of its finest albums in recent years. Don't Panic makes multiple references to science in its lyrics and the album cover.
IZZ has the best female vocals in the American progressive scene. Don't Panic contains superb choruses, hooks and interactions that skillfully bring together the female and male vocalists (4 in total). Undoubtedly, the best lead vocals on Don't Panic are provided by Annmarie Byrnes and Laura Meade.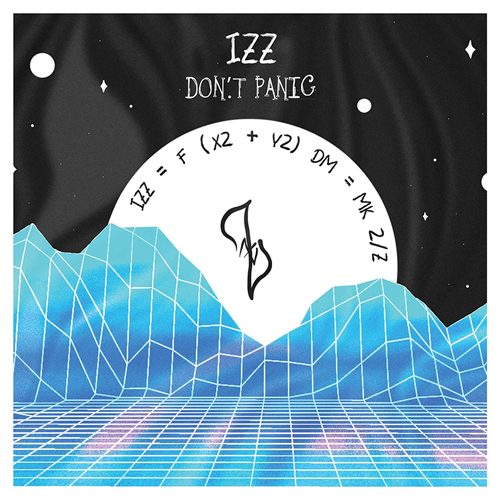 On the instrumental side, IZZ is a powerhouse as well, featuring outstanding guitar work, incredibly beautiful modern synths, propelling bass and the creative beats of two formidable drummers.
The lineup includes guitarist Paul Bremner  on electric and acoustic guitars; Anmarie Byrnes on vocals; Brian Coralian on acoustic and electronic drums, percussion; Greg DiMiceli on acoustic drums and percussion; John Galgano on bass, electric guitar, acoustic guitar, ukulele, additional keyboards and vocals; Tom Galgano on keyboards and vocals; and Laura Meade on vocals.
Don't Panic is first-rate progressive rock, masterfully-arranged and performed. It's modern in the sense of technology and draws inspiration from progressive-era Yes, Genesis and ELP, and fusion as well.
IZZ will be performing in support of the new album at the New Jersey Proghouse the weekend of June 15-16.
Buy Don't Panic