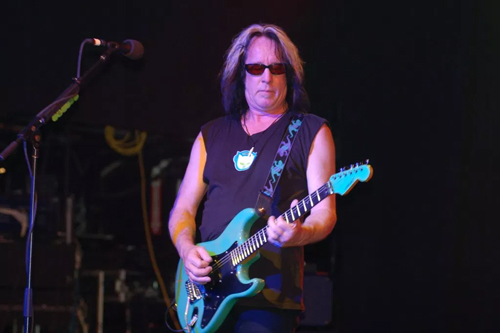 Todd Rundgren was born June 22, 1948 in Philadelphia, USA. He began playing guitar as a teenager, going on to found and lead Nazz, a 1960's psychedelic group. In 1969, he left the band to pursue a solo career, recording his debut album, Runt.
In 1972 he released a superb album titled Something/Anything? on which he played all the instruments, sang all the vocal parts, and acted as his own producer. This propelled Todd to superstar status. It was followed by essential LPs such as "A Wizard, A True Star" and "The Hermit of Mink Hollow," as well as singles "I Saw The Light, "Hello It's Me," "Can We Still Be Friends," and "Bang The Drum."
Rundgren has performed a wide range of styles as a solo artist and as a member and leader of the band Utopia. With Utopia he released two progressive rock albums: Todd Rundgren's Utopia (1974) and Ra (1977), and a solo progressive album as well, Initiation (1975).
He is known for his elaborate and often- unconventional music, extravagant stage outfits, and his later experiments with interactive entertainment. Rundgren also produced ground-breaking music videos, initiated forms of multimedia, and was an early adopter and promoter of various computer technologies.
After a thirty-year-plus pause, Todd Rundgren's Utopia reformed to conduct a tour. Todd brought together Kasim Sulton (bass), Willie Wilcox (drums) and Gil Assayas (keyboards). A double live album titled Live At The Chicago Theatre was recorded in 2018.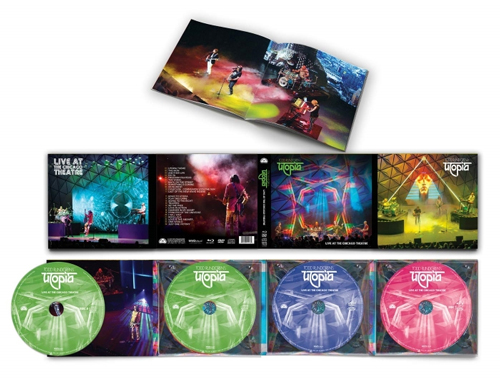 Also in 2018, Rundgren's long-awaited autobiography, The Individualist: digressions, dreams and dissertations, was released by Cleopatra Press. The book documents Rundgren's life through his 50th birthday.
Discography:
Runt (Ampex Records, 1970)
Something/Anything? (Bearsville, 1972)
A Wizard, a True Star (Bearsville, 1973)
Todd (Bearsville, 1974)
Initiation (Bearsville, 1975)
Faithful (Bearsville, 1976)
Hermit of Mink Hollow (Bearsville, 1978)
Healing (Bearsville, 1981)
The Ever Popular Tortured Artist Effect (Bearsville, 1982)
A Cappella (Warner Bros. Records, 1985)
Nearly Human (Warner Bros. Records, 1989)
2nd Wind (Warner Bros. Records, 1991)
No World Order (1993)
The Individualist (1995)
With a Twist… (1997)
One Long Year (Artemis Records, 2000)
Liars (Sanctuary Records, 2004)
Arena (Cooking Vinyl, 2008)
Todd Rundgren's Johnson (MPCA Records, 2011)
(re)Production (Gigatone, 2011)
State (Cherry Red, 2013)
Global (Esoteric Antenna, 2015)
White Knight (Cleopatra, 2017)
With Utopia
Todd Rundgren's Utopia (Bearsville, 1974)
Another Live (Bearsville, 1975)
Ra (Bearsville, 1976)
Oops! Wrong Planet (Bearsville, 1977)
Adventures In Utopia (Bearsville, 1980)
Deface The Music (Bearsville, 19800
Swing to the Right (1982)
Utopia (Netword Records, 1982)
Oblivion (Passport Records, 1984)
P.O.V. (Passport Records, 1985)
Redux '92: Live in Japan (BMG, 1992)
Live At Hammersmith Odeon '75 (Shout! Factory, 2012)
Todd Rundgren's Utopia Live At The Chicago Theatre (Purple Pyramid, 2019)