Big Big Train – Grand Tour (English Electric Recordings, 2019)
On the album Grand Tour, British progressive rock band Big Big Train provides a musical representation of the grand tour. This was a European 17th and 18th century tradition carried out by young upper class men, and sometimes women. The idea was to travel throughout Europe to get exposed to other cultures.
Although Big Big Train present songs about ancient history, sailing ships and conventional journeys, they update the customary trip with space travel as well.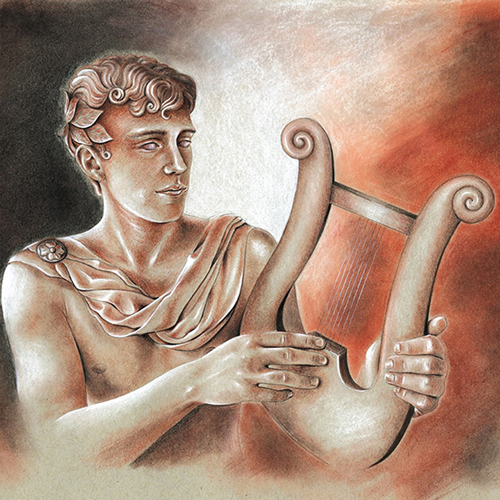 Big Big Train has become one of the finest progressive rock acts in the current scene, with outstanding musicians and some of the best male vocals well, including lead vocals and their signature, beautifully constructed choruses.
The album opens with a short song, Novum Organum" with a magical feel that sets the tone of the album. It's followed by "Alive" the most commercial track on the album, destined to be a sing along song.
Track 3, "The Florentine" begins with a folk-style acoustic and electric guitars and harmony vocals that progresses into marvelous symphonic rock with fine guitar, exquisite violin by Rachel Hall, creative drumming and synths.
"Roman Stone" is a progressive rock gem, an epic showcasing fantastic lead and harmony vocals, the band's signature classical brass ensemble sound, intricate guitar, more delightful violin, majestic mellotron, sections where Big Big Train intertwines classical, jazz and progressive rock elements masterfully and with ease. And of course, a grand finale with synthesizer goodness.
Next comes the virtuosic "Pantheon." It starts with bewitching mellotron and violin stars followed by brass, synths and on to the full band, delivering state of the art symphonic progressive rock.
Track 6 contains the album's second single "Theodora in Green and Gold." Here, the piano, string synths and vocals take the lead. It's a beautiful ballad with memorable vocals and guitar work.
"Ariel" highlights more of the band's masterful intertwined lead and harmony vocals along with genuinely lovely violin. The song builds uptempo with superb guitar and harmony vocals that amusingly sound like a tribute to Queen's harmonies.
Track 8 is dedicated to the "Voyager" spacecraft. It's an instant classic, a superb set of first class vocal work, symphonic brass, dancing violin. It grows into full blown epic-form progressive rock. There is a section with mesmeric violin and guitar that is truly electrifying.
The album ends with an engaging song where the full band's vocals, drums, guitar, electric organ, brass and violin stand out.
Buy Grand Tour in the Americas
Buy Grand Tour in Europe