Frédéric L'Épée – The Empty Room (2019)
French guitarist and composer Frédéric L'Épée explores various genres within the context of progressive music, ranging from classic progressive rock to ambient and looped electronic music and avant-garde explorations.
Frédéric L'Épée is best known as founder of the progressive rock band Shylock in 1974 (reunited again since 2012), the guitar band Philharmonie in 1988, the instrumental quartet Yang in 2002, and the acoustic rock band Lobotonics in 2008.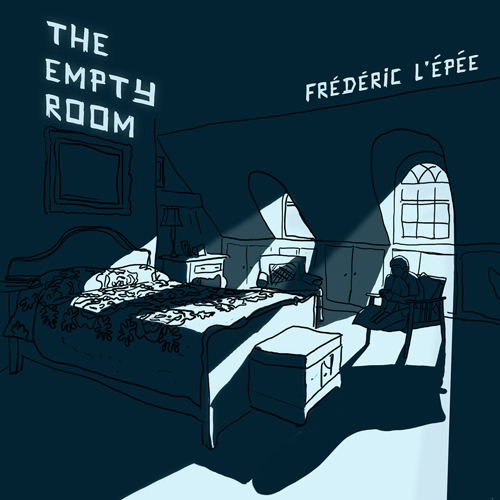 Additionally, L'Épée is also a solo performer, a contemporary music composer, and takes part in several collective projects (e-werk, Steppe Scape).
The Empty Room relates to the emotions experienced by individuals who face one day the loss of a beloved person. L'Épée started co,mposing the material in The Empty Room nine years ago. The process was long as L'Épée suffered several big losses in his life during that time. "The Empty Room is about mourning, but it doesn't make it a sad album," says L'Épée. Rather, it is a questioning about loss, letting go or managing pain. "How grief can turn into a vessel of serenity and peace. Though we all have to face it one day or another, the process is different for each of us."
L'Épée believs that only music can carry such deep and subtle feelings.
The lineup includes André Fisichella and Volodia Brice on drums; Nico Gómez on bass; Laurent James and Frédéric L'Epée on guitars; and Olivier Innocenti on bayan.