Nth Ascension – Stranger Than Fiction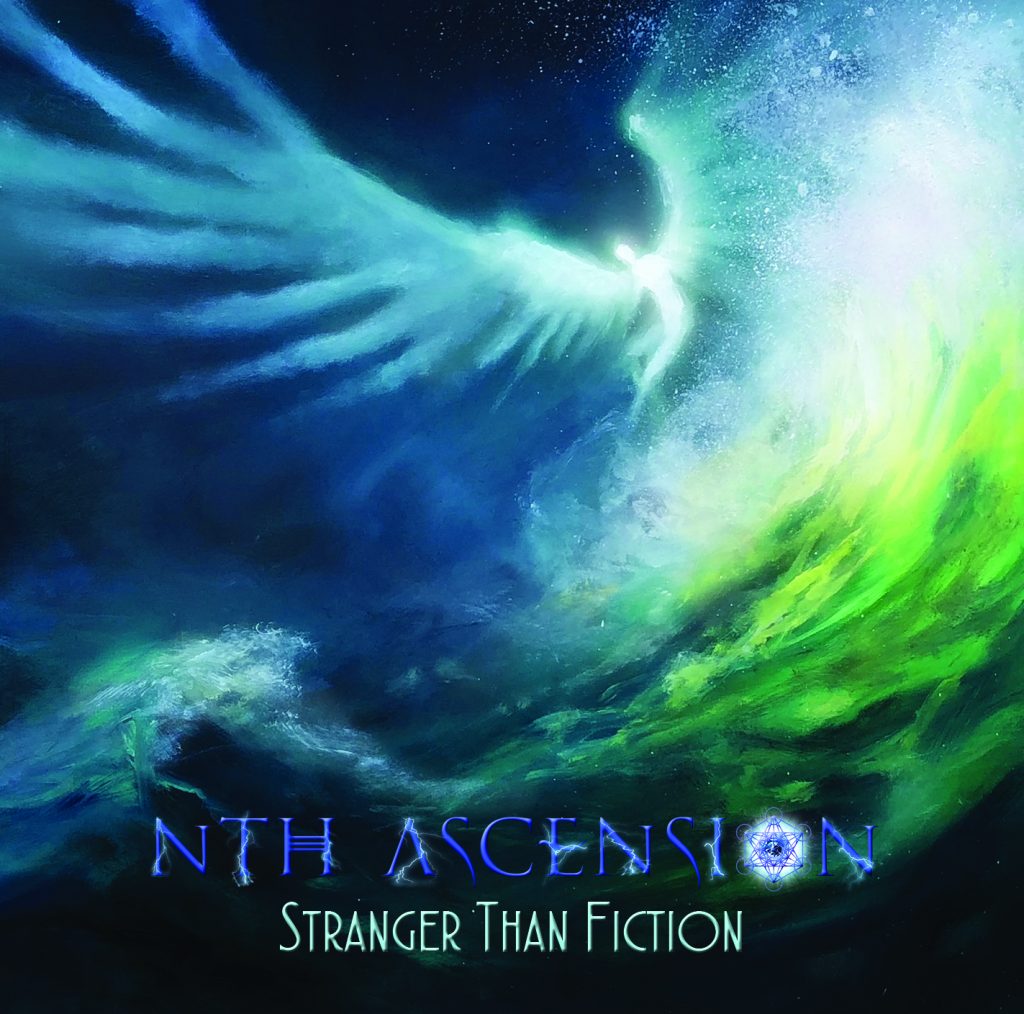 I reviewed Nth Ascension's album In Fine Initium, back in 2016. Stranger Than Fiction, is the band's third album, released in May of 2019; with, Ascension of Kings, being their debut, back in 2014. In Fine Initium was an excellent album and I was hoping to follow up on this band and hear and review their next work of art. Thankfully they obliged and sent me the demo.
This is magnificent music! The keyboards are some of the best I have heard all year. 2019, has become a great year for keyboard albums so far. Or maybe I am finding more of them. Not sure which is the best description. Anyway, this is a wonderful album of music that will enhance your album collection.
Nth Ascension is Michael Alan Taylor, on lead vocals; Darrel Treece-Birch, on keyboards; Craig Walker, on drums and percussion; Gavin Walker, on bass guitar; and Martin Walker, on electric and acoustic guitar. The band hails from the UK and produces the kind of Neo Prog that made the country proud back in the 1980s and 90s.
Rain and thunder welcome the listener to "The Opening". One of the best tracks on the album. Flute, soft guitars, vocalizations, and wonderful keyboards fill the air. If only the whole album was like this…Later Marillion – like keyboards and guitars. Like a morning across the world, awakening anthem.
After a thunderous roar of guitar and drum, "True Identity" becomes a rocker full of Michael Alan Taylor's lead vocals. At times he sounds and keeps the same kind of cadence as Euan Lowson; Pallas' famous singer from the seminal album, The Sentinel. In fact, his voice is deeper and closer to Asia's John Payne. But this song will really take you back to the feel of The Sentinel. The deep bass from Gavin Walker in the middle is a wonderful transition between keys and heavy guitars.
"Fire in the Sky" opens with beautiful piano and soft guitar. A real stunning opening for sure. The power of the grinding bass, steady drum, golden keyboards and guitars moving intricately to the beat, insure you that this band is firing on all cylinders. Taylor sings, "Let me see the fire in the sky. Let it show me the way". With authority.
"Reconciled" is another heavy rocker full of charge. Pronounced drums, steady bass and interesting lead electric guitar themes. A powerful anthem, as Taylor lifts his voice amongst the skyward keyboards and brilliant guitars and drums. At times, this song reminds me of some of the powerful anthems Marillion used to write, when they had a Fish at the helm.
Next are the continuing story of the Clanaan Chronicles. Three songs that continue the story started with the debut, Ascension of Kings.
"The Gathering (Clanaan Pt 7)" opens with deep keys and soft drums. Then Taylor sings, "Welcome my people. We meet from afar. This is our story. We make our mark. The cause of freedom. We resurrect. Too long we've watched. Too long we've slept". This one sounds very Marillion. Fish – Marillion, the best and only Marillion for me. "No need to fear!". Derek Dick's vocal themes mixed well with wonderful keys and guitars along with bass and drums. Like a return to Script, full of passionate and thoroughly pleasing music. They end it with a guitar solo even Steven Rothery would be proud to call his own.
"Journey's End (Clanaan Pt 8)", is full of darker images, lyrics and guitar with steady drums. Not the regal symphony that came before, but a deep, dreading, metal – like power driver. When the vocals and standard beat stop, the beautiful keyboards and guitar solo make this one of the best songs on the album. Like a wonderful Yes, "And You and I' moment, well worth the price of admission.
"Lament (Clanaan Pt 9)", is a short acoustic guitar interlude that you wish would have been 10 minutes long. Wonderful.
"Sound to Light", is the powerful over 18 minute closer you were hoping for. It opens with acoustic guitar. Then Taylor singing, "I hear your voice. The universal truth. What we see and what we see through. So perfect and unique. So complex and so complete. I hear your voice". Then the band sings chorus, "In the oceans roar, on the mountain tor".
The instrumental section slowly kicks off full speed ahead with lead guitar deep keyboards, bass and rocking drums. Wonderful spacey effects and dream visions fill the near mid – section. Like Yes' Topo Oceans. Just lay or sit back and look up into space and dream. The keyboards will take you away. You will never want this song to end…and sometimes it feels like it won't. Not even Floyd or Yes let you relax and fill your head with this much spatial beauty. Let your mind fly to distant places. The piano and keyboards that return, along with the guitar solos are all here for you to enjoy. A band full of hope for you or anyone to recognize what they are offering. Amazing!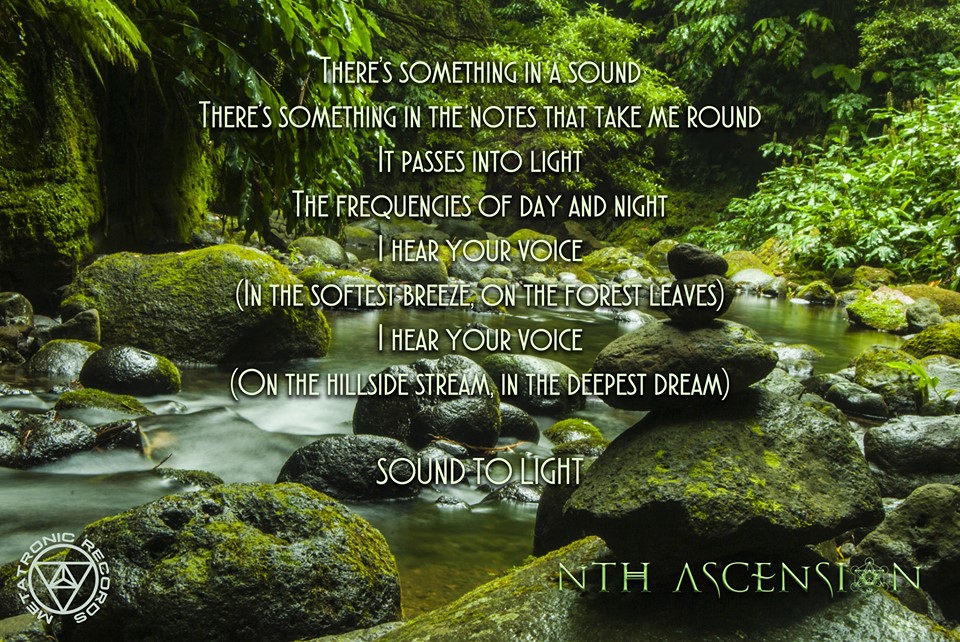 Then a powerful build-up as the song moves towards the end. More rocking, but I'd rather dream further right now. Yes, "I hear your voice!" But I'd rather hear those brilliant keys again. And so, as if they heard me, the piano and keyboards return as the song slowly ends. Ah, but wait…there's more…They heard me, after all.
This is an excellent album. One of my favorites of the year, so far. The wonderful artwork of Oliver Pengilly captures the power and feel of the album well with the swell of the ocean. The album was engineered by Darrel Treece-Birch and Martin Walker. The album was mixed and mastered by Eric Gillette, (Neal Morse Band), at EKG Studios in the USA.
Please pick up Stranger Than Fiction, Nth Ascension's return to recording. It is a powerful third album for this band who deserves so much more praise than they are receiving. Please pick up the rest of the catalog. It is that good…while you only have to buy three albums…
Track List
The Opening – 5:59
True Identity – 5:26
Fire in the Sky – 7:51
Reconciled – 10:27
The Gathering (Clanaan Pt 7) – 7:17
Journey's End (Clanaan Pt 8) – 15:49
Lament (Clanaan Pt 9) – 1:40
Sound to Light – 18:14
https://nthascension.bandcamp.com/