Farmhouse Odyssey – Fertile Ground
Farmhouse Odyssey is a progressive rock band from Arcata, California. I found them while searching artists playing this year at the Seattle Prog 2019 show, SeaProg: http://seaprogfest.org/.
I requested a demo immediately after listening to some samples at the CDBaby.com store: https://store.cdbaby.com/cd/farmhouseoydssey
Farmhouse Odyssey was formed in 2012, and is made up of Alex Espe, on vocals, piano, Rhodes, Moog, organ, and mellotron; Aaron Laughlin, on vocals, guitars, mandolin, and mellotron; Alex Pepe, on guitars; Ian Taylor, on bass and synth bass; and Thatcher Norton, on drums. They are inspired by the natural beauty of the Pacific Northwest and endeavor to craft music to match its magnitude.
Fertile Ground is a perfect name for this album. The album was released May 31, 2019. It is full of wonderful reminders of progressive rock's legacy, while at the same time sounding innovative and original. Farmhouse Odyssey has a modern, yet transcending sound that is somewhere between the sounds you might here on early IZZ, Phil Collins era Genesis, and Midlake's The Courage of Others. Nice mix, huh?
"The Call", opens with soft mandolin and acoustic guitars, surrounded by keyboards and wonderful background effects. Aaron Laughlin sings, "Stirring song filled the dreamer's ears, carried on the wind, that sent ripples across the water's surface, shimmering – becoming". Yes, Aaron Laughlin, writes most of the lyrical content that fills this short but magnificent 5 track album. The band uses a quote from Dostoyevsky, which is both relevant and capsulizes their mission with this Fertile Ground; "Dreams are extraordinarily strange. One thing appears with terrifying clarity, with the details finely set like jewels, while you leap over another, as though you did not notice it at all — space and time, for instance. It seems that dreams are the work not of mind but of desire, not of the head but of the heart… In a dream, things quite incomprehensible come to pass."
That is what "The Call", and the rest of this album is about, dreams and fulfilling them through a musical journey. The IZZ – like beginning gives way to a much slower pace after the mid-point. Beautiful Hackett – like guitar catches you breathlessly as Laughlin sings, "In the water there shone a dream – a great chance. Come quickly and walk with me. Is it Destiny we meet? Along the elemental stream of dreams? All of this is but to be a memory; A spiraling infinity calling through an ever-deepening mystery". Then, they almost let one of those wonderful guitar riffs from Genesis' "Entangled" take over. They finish with the sounds of water and birdsong. Wow, what an opener.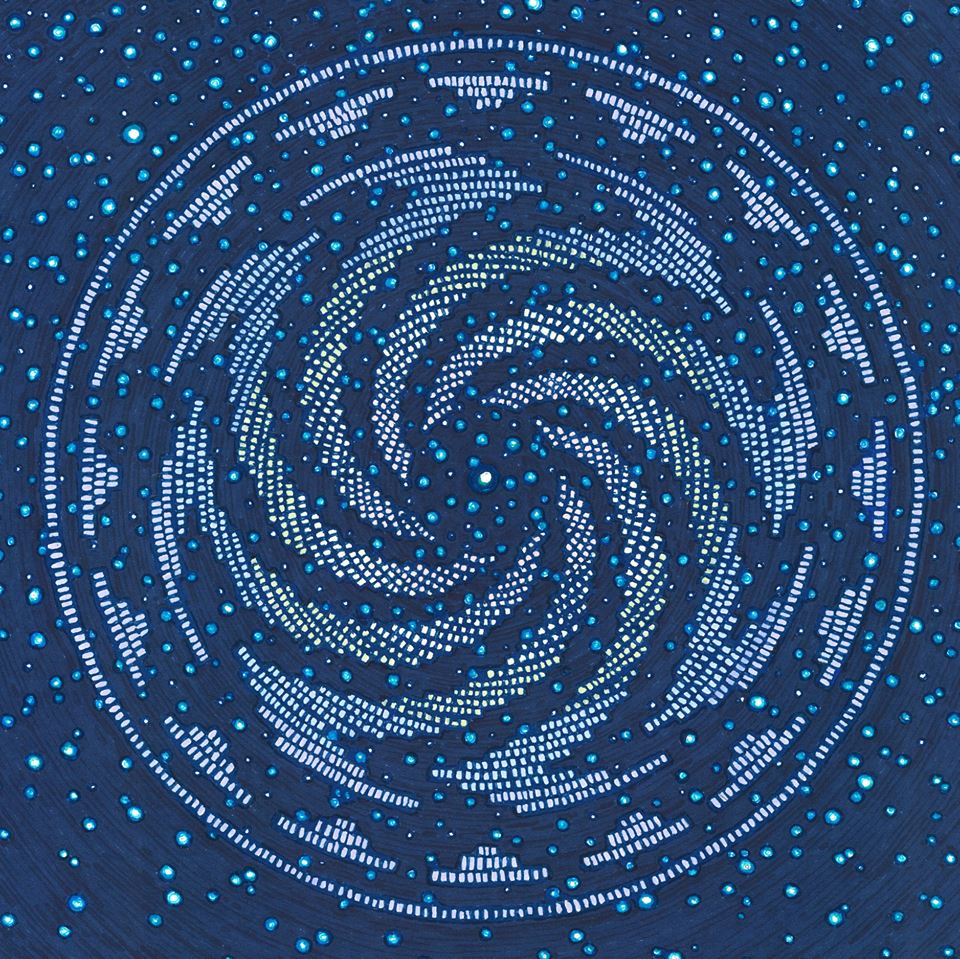 "Out of the Fog", opens with piano that almost takes you back to the wonder of The Lamb Lies Down on Broadway. The electric guitar work supports well. Alex Espe, the bands' lead singer sings, "I see a moonlit path before me. Filtered by fog creeping in. And out of my control. If only I could find some way to let go". Later Espe sings, "Lost in tangled wood. All that I can see is the worn step I long to take in front of me". Adventurous lyrics supported well with engaging music. The piano and keyboard playing truly sets a feast for the ears.
Aaron Laughlin, returns to sing most of "Betwixt and Between". The almost eight and half minute epic opens with soft flute like keys and some of the most innovative acoustic guitar I've heard in a long time. Very early Genesis sounding, but original and different. I hear a great mix between the sound of early Phil Collins Genesis and Midlake's The Courage of Others. Yeah imagine the blending of those two bands' sounds. Laughlin sings, "Alone I stand, as I plant my feet in the cool morning sand, to softly bury my uncertainties and yesterdays. In the riddles of the green woods that linger within reach; and the tireless ocean breeze". Yes, the image of the Pacific Northwest captured perfectly. Those verses capture why we all live here. Later, he captures the magic of Fertile Ground, with these lyrics, "The fertile state of unknowing; just letting it all be, lit by the light of dream". Meanwhile the crashing waves of pulsing drums, grinding guitars, thick bass and keyboard wonders, shower your ears with amazing sounds. Perfect.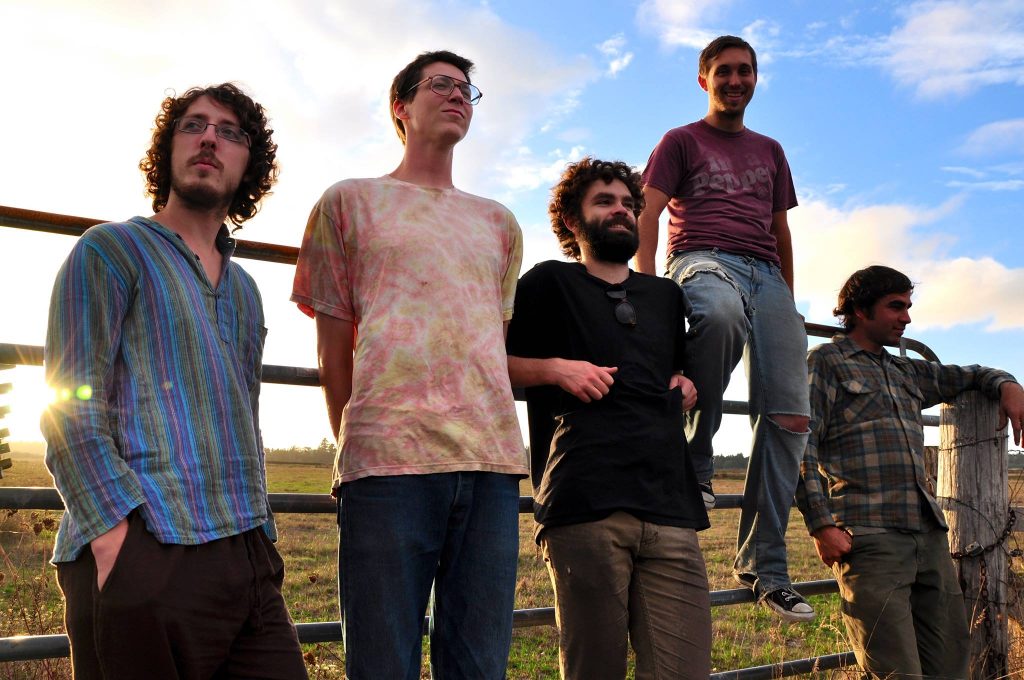 "Ancient Yet Eternal", opens with that beautiful piano, before soft percussion and bass join in. Espe sings, "Somewhere in the fire's low, amber glow there are worlds upon worlds, shining soft, in far off unknowns". The keyboards and piano take center stage and envelope you in a bliss rarely captured on record. Espe closes the track singing, "You don't need ears to hear or eyes to see, when all life is like a dream. Lit by the light that brings the same flame that ignites dominance. Lights the way for love to find us. Calling from the other side". They close with thunder and the sound of heavy rain. The kind of rain we have on the Pacific Coast in October. Thunder, which reverberates on the ancient, yet eternal forests which cover the Pacific Coastline; providing nourishing rain after the long summer dry spell.
"Verve", opens with excellent synthesizer and piano. Deep bass and electric guitar join in as rhythm forms and builds towards a melody. Espe sings, "Above the clouds I see no rainfall. Through the clouds I hear a faint call". Bass, electric guitar, drums and amazing keyboards and synths fill the track. Espe closes the track with the heartfelt lyrics, "Live not in the past. Let resentment wither. Darkest hour of night, light still shines a sliver".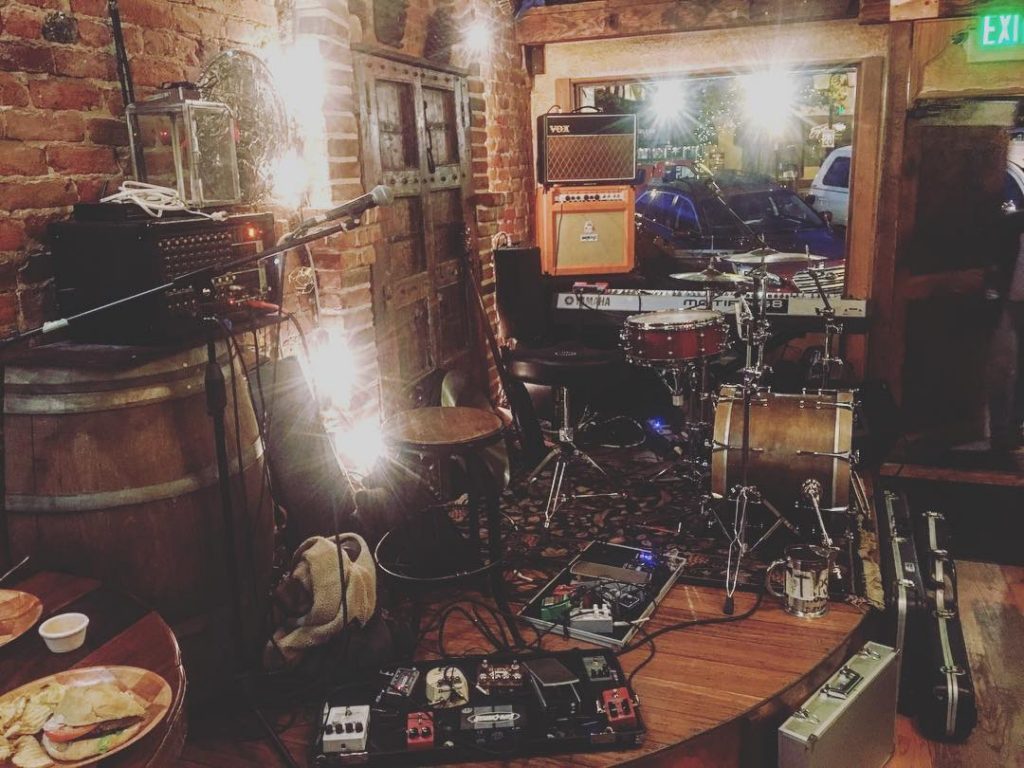 Fertile Ground is an album full of both sincerity and intricate/innovative progressive rock. As Dostoyevsky said, "It happened as always in a dream when you leap over space and time and the laws of life and mind, and you stop only there where your heart delights." Heed the call, and please get this album for yourself and sit back and dream of a new future.
Fertile Ground was recorded, mixed and mastered by Aaron Laughlin at Odyssey Studios.
Track List
The Call – 4:30
Out of the Fog – 12:33
Betwixt and Between – 8:48
Ancient Yet Eternal – 6:49
Verve – 6:25
https://farmhouseodyssey.bandcamp.com/album/fertile-ground
https://store.cdbaby.com/cd/farmhouseoydssey
Farmhouse Odyssey – "Daybreak"