Time Symmetry – Ghosts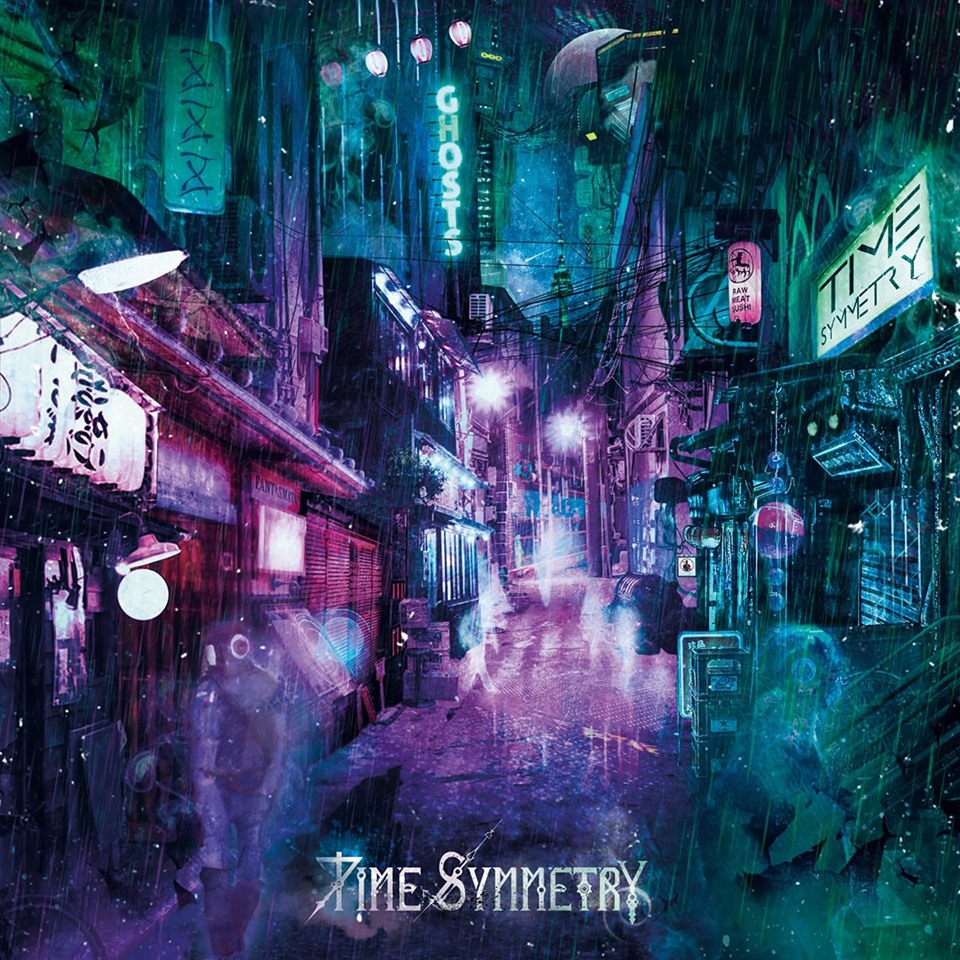 Time Symmetry is a progressive metal band from Madrid, Spain, that began back in 1999. They play music similar to Dream Theater only with a great female lead singer. Elena Aznar, is that female lead; David Rubio, is a founding member, who provides the male vocals and guitars; Jorge Velasco, a schoolmate friend of Rubio's and founding member, plays guitars and sings backing vocals; Alejandro "Ando" Martínez, provides drums; and Carlos Hernandez, plays bass.
Ghosts is the third release from Time Symmetry. They first released a mini LP, self – titled Time Symmetry, in 2003. In 2006, they released their first full-length LP, Fate in Gray, to critical acclaim. And in 2013, Time Symmetry released their second full-length album, Tetraktys. This year, 2019, they return with Ghosts, and the addition of Elena Aznar on vocals and Carlos Hernández on bass provide new lift, talent, and sound for the band.
Hope you're buckled in, because this rocket is about to launch. There is a little narration surrounded by cool spacey keys and effects before things reach take – off speed on the opener, "Winding Road". The grinding guitars, metal bass and smashing drums roar forward as we hear Elena Aznar's first vocals, "Walk with me, walk with me forever!" She sounds almost as gutsy as many male singers in the genre. Yet, her higher pitch is not ear piercing, like many other females in the genre. The launching lead electric solo guitars rocket skyward as Aznar's voice purrs, then belts out screams. The blood is flowing and if you were at a show, I bet you'd be moving with the beat.
"Blue Lights", opens with deep bass and pounding drums, before a drum roll welcomes the firepower of many lead electric guitars to the feast. That persistent bass reminds me of Les Claypool. It sounds that good. Then Aznar returns with powerful vocals, "With the lights and background noise I cut off my dark thoughts". That lead electric guitar is torching the stage with clarity and force. The drums keep perfect pace, rounding out the sound. Another track summoned from Baelo Claudia itself. Amazing.
"The Circle", brings powerful keyboards to its opening. They are followed closely with drums, bass and more great lead grinding electric guitar. Aznar leads on vocals, and David Rubio supports well with his own vocals. The combination is a great double-punch.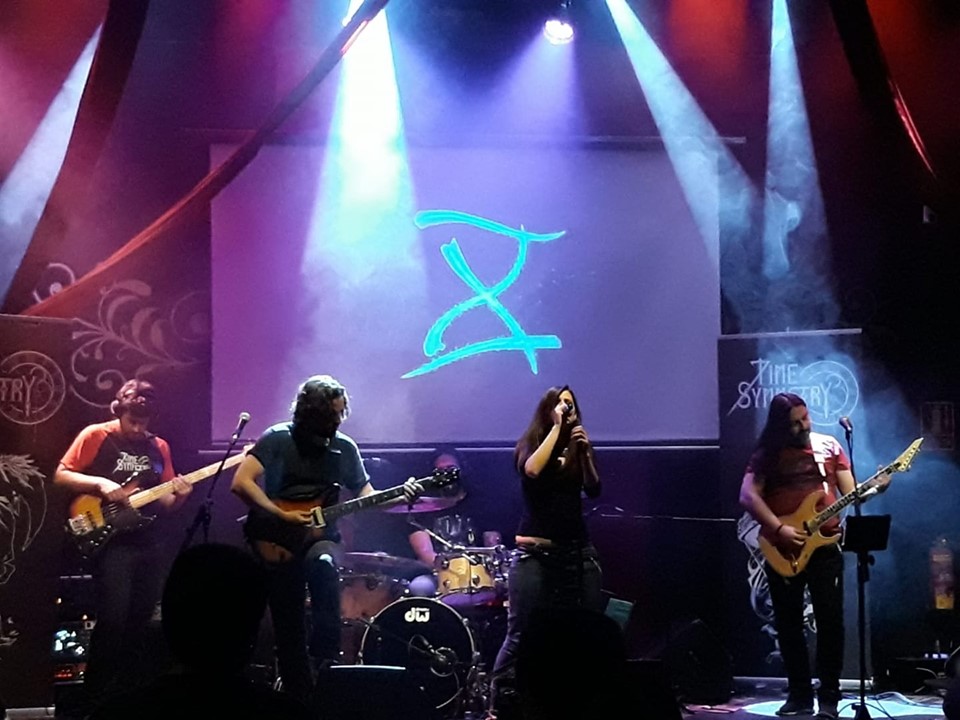 "Reboot System Now", opens with robotic sounding keys and cool synths. The growling lead guitar returns like a lion set free from a cage. The bouncing bass synchronizes well with the pogoing drum kit. Aznar delivers her softest vocals and helps drive the revving train of sound. Then her vocals lift, "To feel this moment and to rise!"
"Entropy", opens with welcomed soft acoustic guitar. Like a Rush or Yes classic. Aznar's vocals are simply beautiful and heartfelt. They absolutely needed a song like this. One of, if not the best on the album. Aznar's "oohs" are warm and wonderful. A nice break from the revving fire they have been creating up until now. Later, the power grinder returns without the revving this time. Building to a complete ballad/theme song.
"Arendt's Sorrow", begins with cool synths and keyboards before the hammer falls and drums, bass and electric lead thunder on their way once again. This time, though, they bring a very cool space circular vibration synth with them. The bass work right after is some of the best on the album. Aznar and Rubio alternate vocals to help add variety to the music. Aznar compliments the track with some spoken word narration set to formidable bass and drums, along with soloing lead electric guitar.
"Fireworks", opens like more of a Foreigner rock-oriented sound. Then, cool keys build as the drums, bass and electric lead guitar buzz the airspace. Aznar sings, "Don't tell me that it's gone. Don't tell me it could be wrong!" Later, motor engines join in on the fun. Cool.
The keys that open "Hunt or Be Hunted", are wonderful. Cool synths too. The drum loops are cool. Aznar sings, "open your eyes…now". The synths, bass and electric guitars are excellent after her vocal.
"Better Days", opens with cool piano, synths and sounds like another softer melody, until the drums, bass and lead electric bring forth their power. Rubio's best vocals yet, "Here was a drop in an endless sea, a man of the many. A beast to unleash". Backing chorus vocals add epic proportions to the mix. It gives the soundscape a more symphonic sound.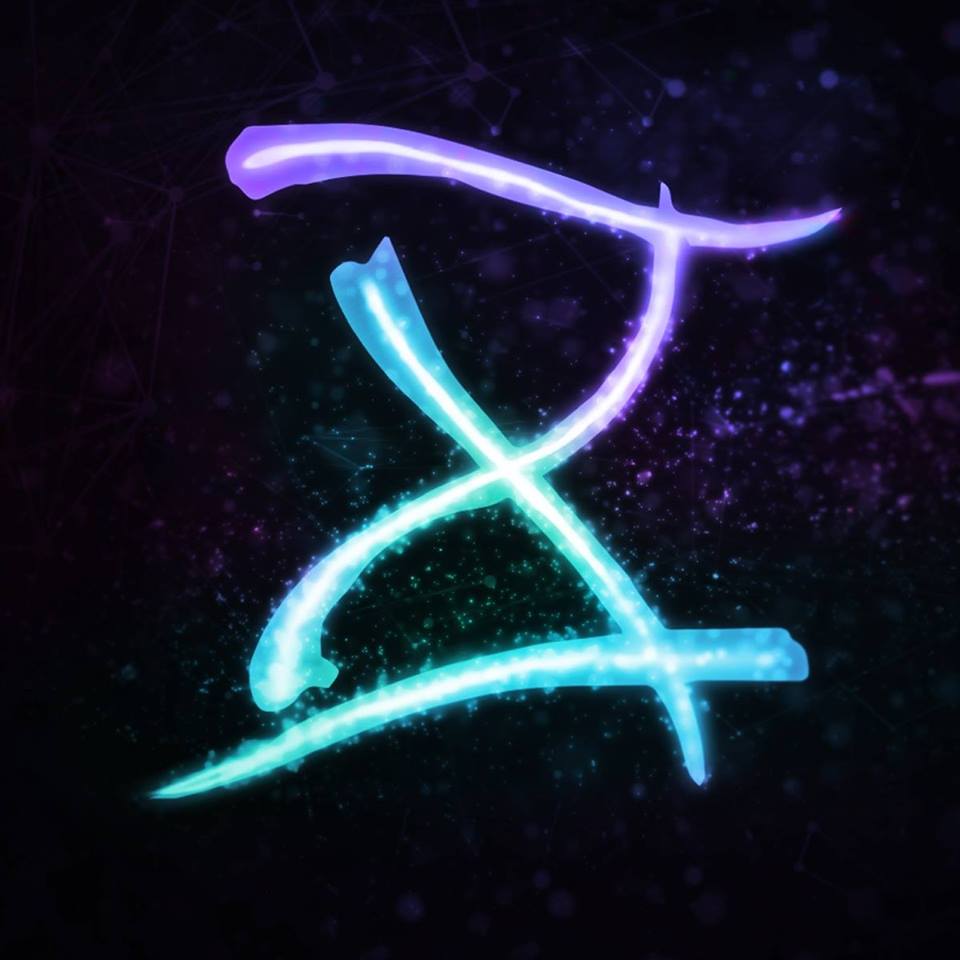 "Ghosts", is a cool instrumental overture from space, with Apollo narration and wonderful keys mixed with slow guitar.
"Race to Nowhere", is just what the title portends, blasting drums, heavy bass and grinding lead electric guitar. Aznar's vocals are at some of their clearest on this track. Aznar sings, "Why cross the stars? This is our time?" This over 11-minute epic closer is worth the price of admission alone. Powerful grinding guitars, crushing bass, and racing pace drums.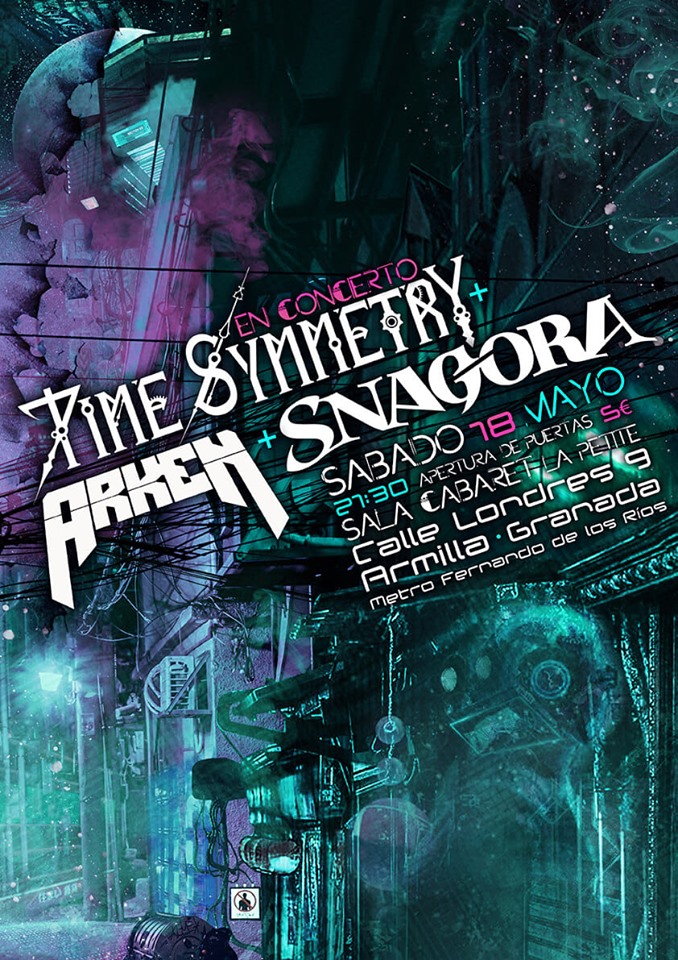 This is a wonderful full – length album of heavier prog metal rock, veering ever closer to the metal side than progressive. But there are still progressive tones to the sound. The lead female singer does not burn your ears. It is a great album and I'm glad I have discovered them and would recommend this album to anyone with similar tastes in music.
The album was produced by Time Symmetry. Ghosts, was recorded at New Life Studios, in Madrid, Spain, and mastered by Ermin Hamidovic in Systematic Productions Studios, (Melbourne).


Track List
1.Winding Road – 4:40
2. Blue Lights – 4:44
3. The Circle – 3:32
4. Reboot System Now – 5:05
5. Entropy – 4:52
6. Arendt's Sorrow – 5.53
7. Fireworks – 5:50
8. Hunt or Be Hunted – 5:25
9. Better Days – 5:12
10. Ghosts – 1:02
11. Race to Nowhere – 11:20


https://www.facebook.com/timesymmetry/
https://store.cdbaby.com/Artist/TimeSymmetry