Darrel Treece-Birch Celestial
After completing the review of Nth Ascension's new album, Stranger Than Fiction, I was invited to Darrel, to listen to keyboard player Darrel Treece-Birch's two solo albums. He noticed in the review that I had mentioned I enjoyed his keyboard playing on Stranger Than Fiction. Of course, I told Darrel, I would not only listen to them, I'd write about them.
Once I first started to listen to Celestial, which wasreleased October 2, 2015, I found the music to be utterly brilliant. A great journey through the solar system and beyond.
Find an easy chair, put on your headphones, close your eyes and prepare to travel in your mind. Celestial is recorded at 432Hz tuning, and yes it does offer a rich warm flavor to the recording. Celestial tells the story of human perception of our universe.
If you are a fan of Vangelis, Larry Fast, ELP, Yes, Kitaro, and Pink Floyd, this is the ticket you were in search of for a trip to the stars, for the price of a CD or download, along with using your own imagination. You might even hear a little of Eddie Jobson's Theme of Secrets here as well.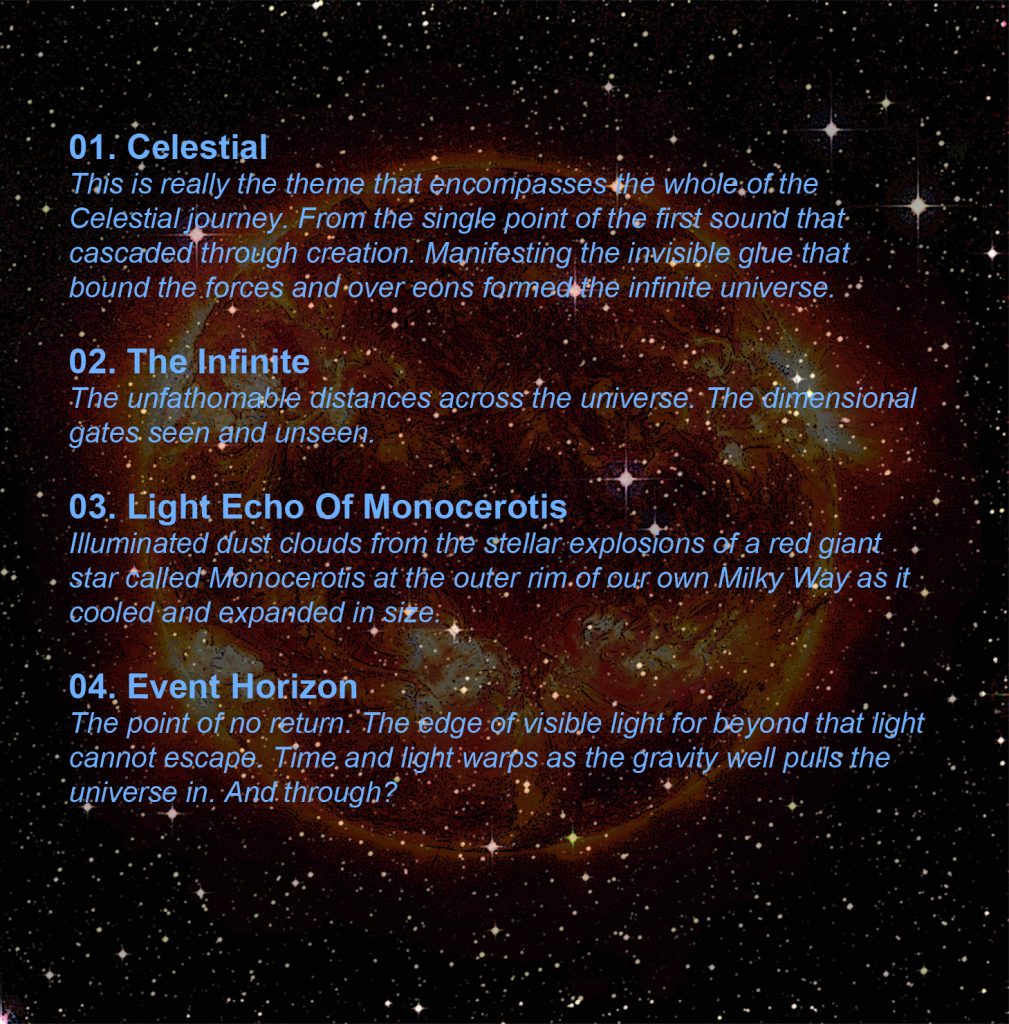 I was thoroughly impressed with Darrel's keyboard and synth work on Nth Ascension's "Sound to Light", off Stranger Than Fiction. I point back to that review to read about my full discussion of that wonderful track.
Celestial is similar to that work, although it is one continuous journey over 16 tracks, filled with brilliant starlight synthesizers and keyboards. Each and every track on the album is its own short, 3 to almost 8-minute journey. All of the tracks are different, with none leaving you wanting.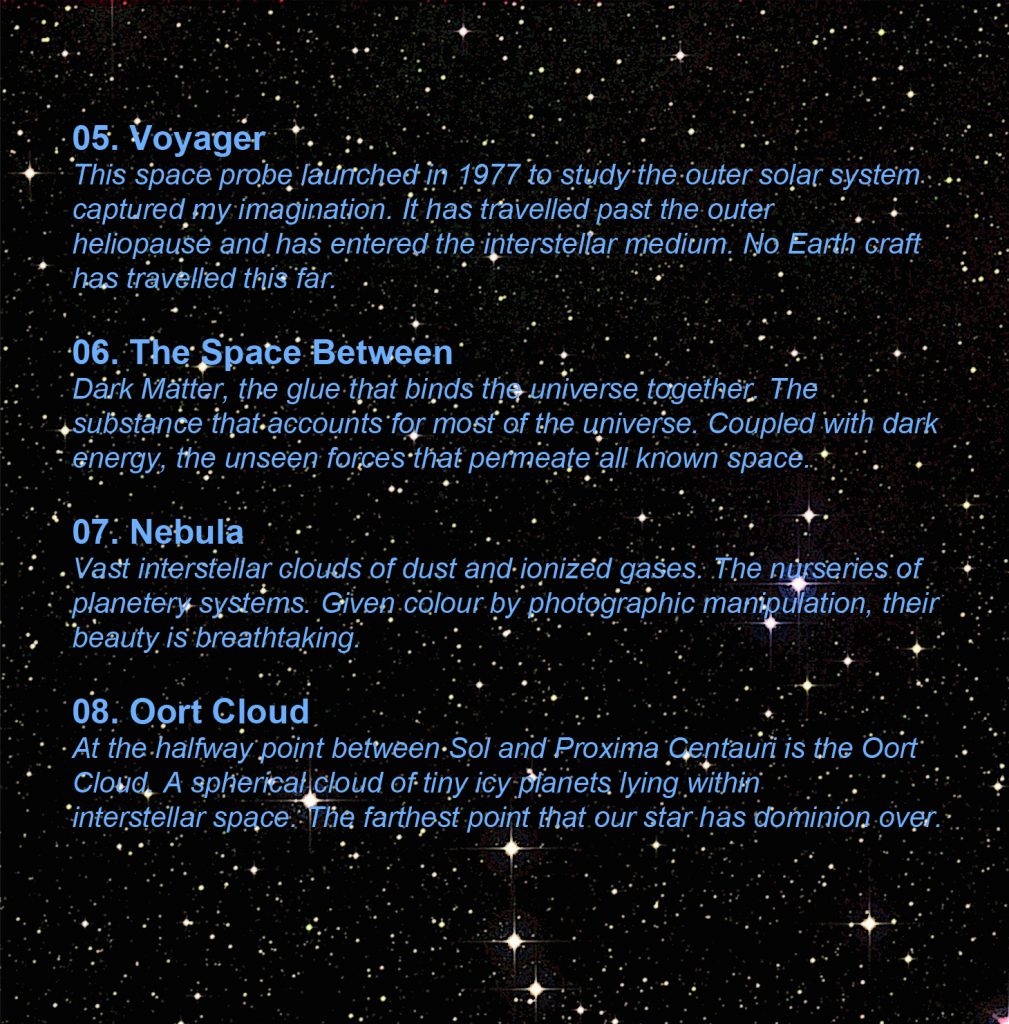 All the music was composed, written and performed on keys and synthesizers by Darrel Treece-Birch.
I thank Darrel Treece-Birch for the opportunity to hear all of this amazing music, which now helps me dream and imagine worlds apart from the Earth each night before sleep. I pass this information on to you. Please give this relaxing album a Close your eyes and use your mind instead of watching TV or allowing a video game to show you its vision of the future. Put this CD on and dream your own future.
Track List
Celestial – 7:45
The Infinite – 4:18
Light Echo of Monocerotis – 5:11
Event Horizon – 3:24
Voyager – 3:37
The Space Between – 6:51
Nebula – 5:45
Oort Cloud – 4:10
The Comet's Wake – 6:04
Asteroid Belt – 4:55
Sol – 4:38
Luna – 4:41
Blue Planet – 4:09
Northern Lights – 3:42
Such Love is This – 5:07
All Things New (Cosmos) – 5:02