Richard Henshall – The Cocoon (The Burning Shed, 2019)
Richard Henshall is one of the best known guitarists in the prog metal field. He is a member of Haken and has also worked with Nov​a Collective and Mike Portnoy's Shattered Fortress. On The Cocoon, Henshall plays his characteristic guitar and also appears as a lead vocalist.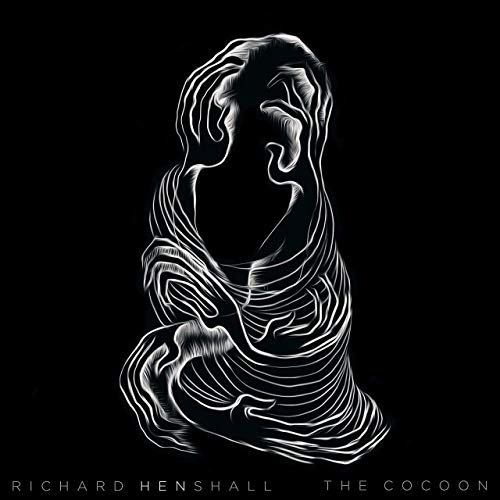 The first track takes the listener into prog metal territory, which is not my cup of tea. Thankfully, the intro is short and Henshall's music gets considerably more interesting, multifaceted and progressive on "Cocoon," a piece where Henshall constructs a complex musical structure with unexpected tempo changes, progressive rock, jazz-rock fusion, modified vocals and excellent guitar soloing. There is some metal riffing, but it's not overwhelming.
The intricate, masterfully-crafted material continues on "Silken Chains," where Henshall combines skillful guitar configurations and altered vocals with electronics and creative bass.
On "Limbo," Henshall adds mesmerizing guitar loops, ambience and transformed vocals along with heavy pounding drums.
The rapping vocals on "Lunar Room" are annoying. This is what is known as the pandering song targeting the hip hop fans.
"Twisted Shadows" is typical prog metal, with heavy metal dominating the entire track. The highlight is Jordan Rudess' keyboard solo.
The album ends with the climactic "Afterglow."
Personnel: Richard Henshall on guitars, keyboards and vocals; Conner Green (Haken) on bass; and Matthew Lynch (Cynic and Nova Collective) on drums.
Guests:  Ross Jennings on vocals; Jordan Rudess on keyboards; Ben Levin on vocals; Jessica Kion on vocals; Marco Sfogli on guitar; David Maxim Micic on guitar; Chris Baum n strings; and  Adam Carrillo on saxophone.
Buy The Cocoon