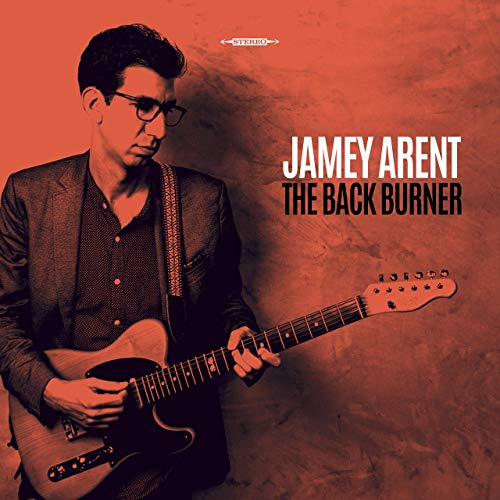 Jamey Arent – The Back Burner (Jamey Arent, 2019)
Guitarist and composer Jamey Arent delivers a tasty mix of funk jazz, blues, neo-soul, rock and laid back smooth jazz on the 6-track EP The Back Burner.
Arent uses a wide range of guitar styles and techniques and succulent solos along with a solid rhythm section, brass and organ that make the album highly enjoyable. Influences include Mark Knopfler, Eric Johnson and Stanley Jordan.
The Back Burner includes Jamey Arent on guitars and vocals; vocalist Raquel Rodriguez, keyboardist Nigel Hall, Charles Jones on keyboards, Nikos Syropoulos on organ; Corbin Jones on bass; Nick Campbell on bass; Christian Euman on drums and percussion;  Sam Brawner on percussion; Tim McKay on saxophone; Erik Hughes on trombone; Marcus Paul on trumpet; and Brandyn Phillips on trumpet.
Jamey Arent was born in Denver. He began his guitar studies at the age of 12. He completed a degree in jazz studies from the Oberlin Conservatory in Ohio and later moved to Los Angeles to get a master's degree in studio and jazz guitar from USC. That's when he started his career as a touring musician.
Buy The Back Burner