Art in America – Cloud Born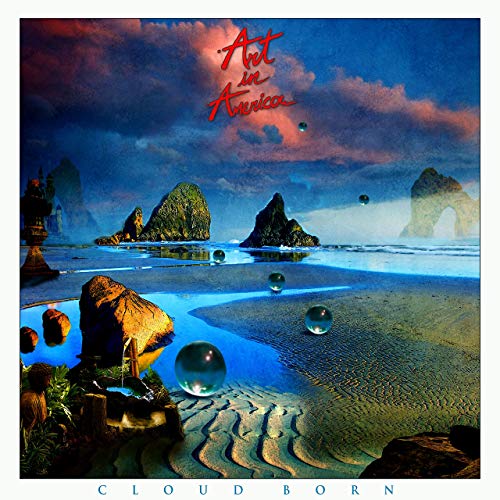 It all started in 1983, on MTV. I first saw Shishonee Flynn play that wonderful golden harp that cascades like a waterfall across the opening and title track for their debut album, Art in America, and I knew I was hooked. I can't imagine how many times I lifted the stylus on the vinyl version and replayed that opening. I still have that vinyl album in storage. But when their album finally came out on CD, I relived the experience all over again.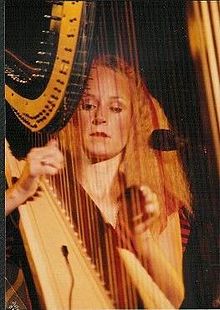 The rest of the title song had that cool Yes' 90125 sound and vibe to it. 90125 came out the same year. Art in America's debut was produced by Yes and Emerson, Lake and Palmer producer Eddy Offord.
Cloud Born, has three different producers. Tracks 1 – 6, were produced by David Hentschel; tracks 7 -1 0 were produced by Chris Flynn; and tracks 10 – 12 were produced by Jim Kuha.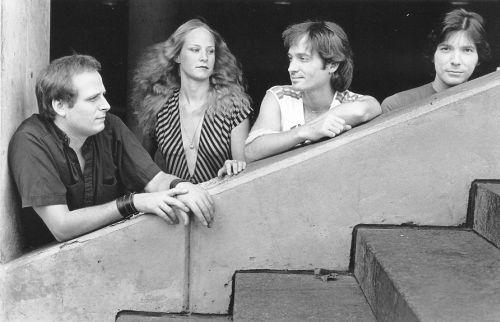 Well, skip forward 36 years later and we finally get to hear the follow up, Cloud Born, and it was well worth the wait. The album is being released through the band's website and is available now.
Cloud Born is a combination of tracks recorded in 1983 at Cloudborn Studios in Dearborn, Michigan. Thus, the title Cloudborn. The new album also includes some tracks produced by one of my favorite producers David Hentschel; who also plays keyboards on tracks 1 through 6; and a piano solo on "Someday".
The album opens with "A Tale of the Unexpected". It is an instrumental that does not open with a beautiful harp, but rather a sharp line from the famous 1957 movie, Witness for the Prosecution. It is followed by percussion, drumming, and wonderful wavy synths and keyboards. That wonderful choir mellotron, permeates the soundscape and takes you back to mid-70s Genesis and others who used it so effectively to create warmth and emotion. Bass and lead guitars join in on the soft running rhythm and make this one of the best opening tracks I've heard this year.
"I Am I", opens with Chris Flynn singing his first lyrics on the album. His voice reminds me a little of Stan Ridgway's, only less sarcastic. The song is an upbeat track full of great bass, lead electric guitar, solid drumming and wonderful keys. The song also features the first harp sounds from Shishonee. Her harp work matched with Tony Levin's bass work, make this song magical.
"Someday", is full of the kind of emotional keyboards and guitar music I remember so well from mid-70s Genesis and David Hentschel's influence. It is my favorite track on the album. They use that choir mellotron sound very affectively on this track. Wonderful lyrics like, "I will arrive someday. Riding the tide someday. Open the sky and shine the dark away. Destiny, Come tomorrow let the dream arrive tonight'. This song is full of dreamy flights of musical instrumentation filled with positive lyrics.
"Drool" opens with electric and acoustic guitar with a little of a country twang. Then Flynn returns singing, "Ripping your head off. Taking out your piece tonight. Taking the edge off". A track full of concern and loathing over the curse of alcoholism.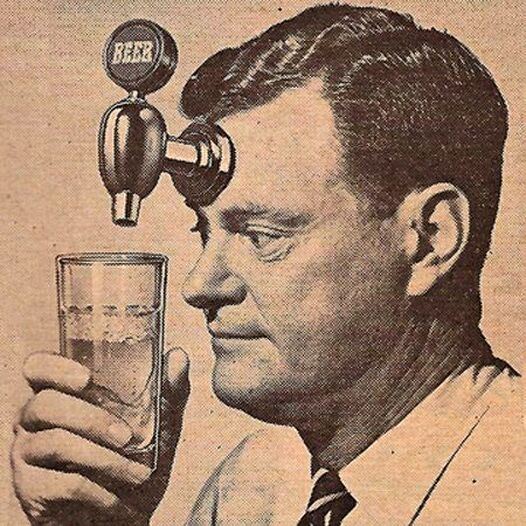 "The New Swami", is another interesting track. Plenty of heavy drumming, bass, and electric lead guitar and yes, what sounds like a little sitar. A commentary on Los Angeles and its residents' desire to embrace Eastern religions and worldly ideas. Amidst all of this, the sound of 70s Genesis keyboards and effects.
"Someone Called My Name", is another good song full of good lyrics and thoughtful music. Flynn sings, "Waking up early morning pouring rain. Just the same as yesterday".
"For Shelly", opens with soft acoustic guitar and builds momentum with Flynn's vocals, "Once I was here bright eyed ever clear. Now I can see what you meant to me. How we could talk about anything, yeah just anything". A thoughtful love song, which is my third favorite song on the album.
"When We Were Young", opens with cool keyboards, then that wonderful harp. With lyrics and music that tug at the heart and your memory. Flynn sings, "Another time – another place". "A piece of time – to while away". "Oh, Tidal Road take me back again". "Make life flow again when we were young and life was so simple". "Life in my town in Ohio". Yes, Chris grew up in Lakewood, Ohio, not far from where I grew up.
"Facelift", is a track that deals with war, especially World War II. The opening guitar riffs remind me of IQ's monumental, "Common Ground". The track is interspersed with the voice of Joan Crawford from Mommie Dearest, which was released in 1981. It is a deeply moving track and my second favorite track on the album. Powerful guitar rhythms with great supporting bass, keys and drum beats. The lyrics are deep and moving, "This war can't be won, and the sorrow wasted everyone. Villages on fire, courtesy of ein satz grupen".
"Don't Look Down", is a strong rock track about searching out that someone you need for comfort on a weekend night at the local bar or pub. Great drumming and electric guitar.
"No Wonder", opens with soft guitar and a rhythm reminiscent of the Genesis song, "Pigeons". Which was a wonderful memory in itself. More harp enters the soft soundscape as keyboards, bass, guitar and drums build momentum.
"Goodbye My Love -Mind's Eye – Peace of Mind", is a powerful closer, full, of harp, keyboards, bass, lead electric guitar and drums. The fourth best track on the album. Those powerful synth and mellotron vibes throughout the song will bring back memories. The instrumental section that takes over halfway through the song will take you back to Mike Oldfield and mid-70s Genesis…and oh what a journey…
Cloud Born is the beginning of a comeback for Art in America. Chris Flynn posted on Facebook that they have up to three additional albums worth of music either recorded, or ready to release. That is good news for all of us fans. Please pick up this wonderful piece of history in the band's evolution and get set for more exotic journeys in the future.
Track List
A Tale of the Unexpected – 3:49
I Am I – 4:17
Someday – 4:44
Drool – 4:20
The New Swami – 3:40
Someone Called My Name – 4:22
For Shelly – 4:08
When We Were Young – 7:40
Facelift – 5:23
Don't Look Down – 5:01
No Wonder – 3:52
Goodbye My Love -Mind's Eye – Peace of Mind – 8:20
Art in America is: Chris Flynn, on guitars, keyboards, and vocals; Shishonee Flynn, on pedal harp, koto, tambura, and vocals; Dan Flynn, on drums; David Hentschel, playing additional keyboards on tracks 1 thru 6, and a piano solo on "Someday"; Tony Levin on bass, for tracks 1- 6; Jim Kuha, on bass, for tracks 11-13; Gary Galloway, on keyboards, for tracks 11 -13; Karyn Ormiston, on keyboards for tracks 11 -13.
The wonderful front and back cover art were created by Ioannis, from the Zografou section of Athens, Greece. He also created the wonderful art on Art in America's debut album.
Inside CD booklet cover art was created by Dan Flynn. Photography: Mark Swidler captured all of the photographic images. The collage and digipak design were created by Levi Gray.
https://www.artinamericamusic.com/cloudborn-lyrics.html
https://www.soundclick.com/bands3/default.cfm?bandID=1439105