Edison's Children – The Disturbance Fields
Wow! What a band. Pete Trewavas from Marillion, Kino and Transatlantic, on bass, lead and rhythm guitars; Rick Armstrong, son of the first man on the Moon, Neil Armstrong, on lead and rhythm guitars, and keyboards; Henry Rogers, from Touchstone and DeeExpus, on drums; Eric Blackwood, on lead and rhythm guitars, bass, and lead and backing vocals; and Lisa Wetton, wife of the late John Wetton of Asia and King Crimson, on drums. An all-star cast for a greatest hits level album.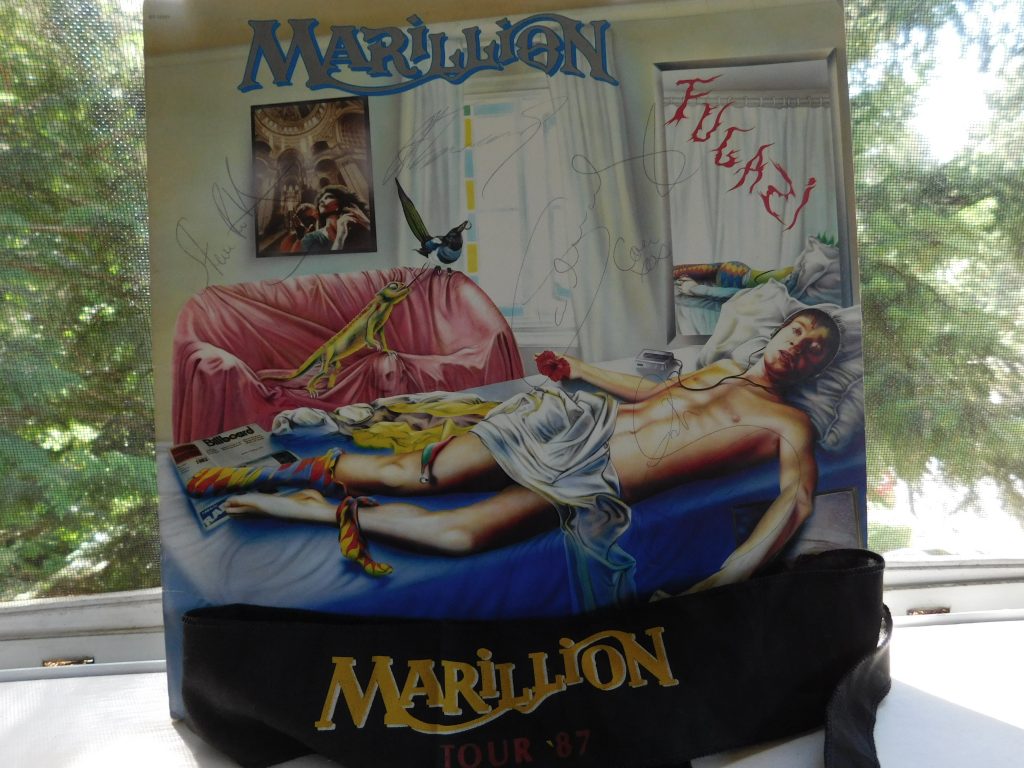 Before we get started on the review…a long overdue thank you to Pete Trewavas. It was years ago in Denver, at a Marillion show. My brother and I wandered backstage after the show, only to be welcomed by Fish and the band. Pete and the rest of the band were so easy to talk and welcomed us in to take pics and get the Fugazi album signed by the entire band. It was a night I will never forget. So, thanks Pete!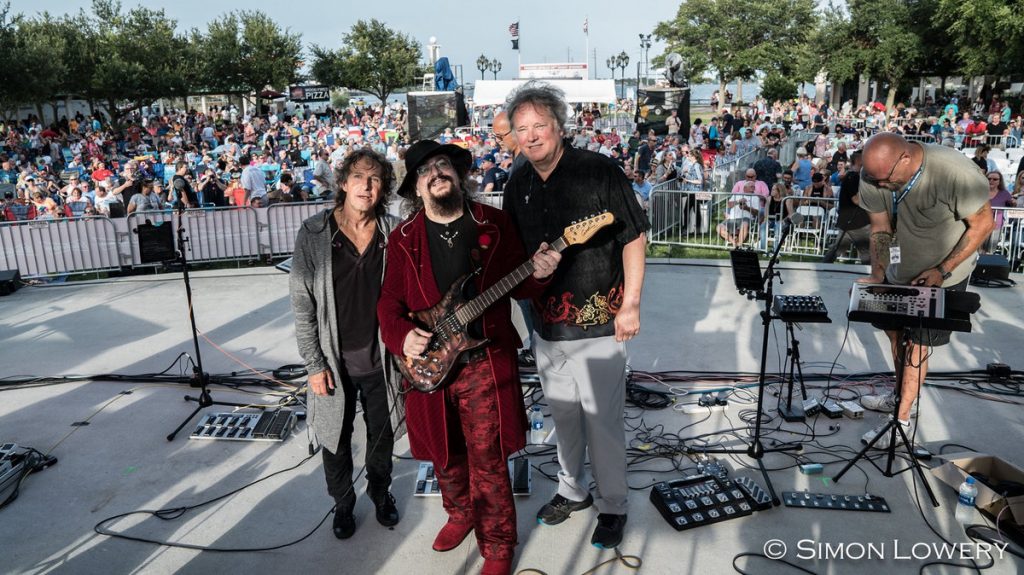 Now on to The Disturbance Fields, Edison's Children's latest album, released July 20, 2019. The band described disturbance fields as, "the physical manifestations that mother nature's fury can take against the human race due to our mistreatment of the oceans, rain forests and over-development of urban landmasses". "The Disturbance Fields features just one song… a 68-minute epic piece of music called "Washed Away" that takes you on a journey of a man fighting all of the forces of Mother Nature's wrath".
By the way, the band had to maintain their focus on recording The Disturbance Fields despite, "being hit by a hurricane, a 6.0 earthquake, a tornado and a massive blizzard which caused a state of emergency".

That being said, this album is my first experience with the band, despite a rather formidable discography. The Disturbance Fields is the band's forth album. All of their albums have received glowing reviews from critics. I have missed them, covering everyone else, including some of the members' other bands, notably, Marillion, Kino, Touchstone, DeeExpus, and Transatlantic. That oversight will soon be corrected.
The band members and storyline should be more than sufficient to require your interest, but the music and lyrics on this album are of the highest level. Rather than do a track by track review of the album, I will say that every song is not only a keeper, but a treasure and would make any other band's greatest hits list.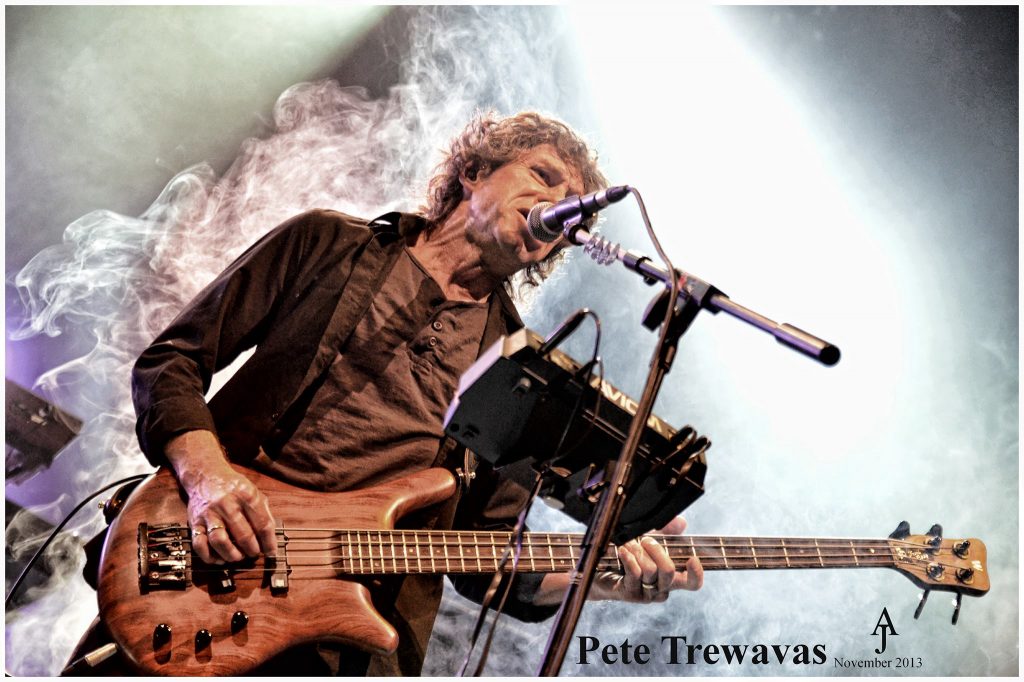 With the talent assembled, you can just imagine the magnitude of the music. My favorite songs on the album were, the opening track, "Captain's Ledger", with its wonderful opening sea sounds and flute like keys and effects. The acoustic melody is wonderful as it drifts into rhythm guitar, like waves rolling together in the sea.
Eric Blackwood's vocals are a great mix between David Bowie, Roger Waters, and of all people…I couldn't place it for a while…but finally did…John Popper from Blues Traveler. In fact, Blackwood looks like he might even be, Popper's long-lost brother…if he had one…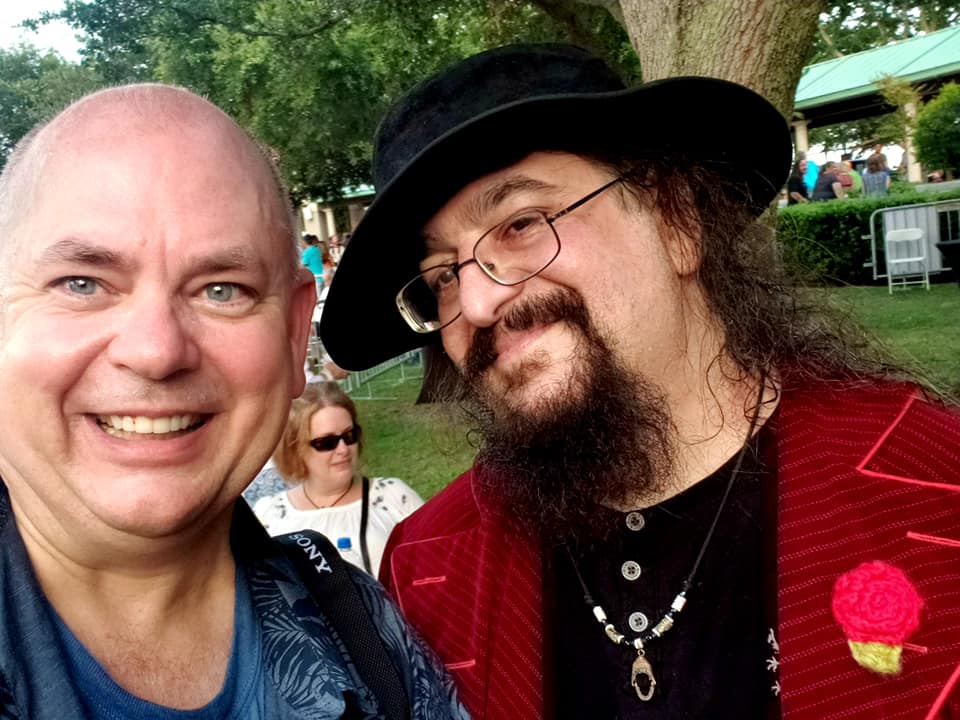 Another stand-out track is "A Random Occurrence", with its peaceful and welcoming keyboard sound, mixed well with guitar and soft drums. The lyrics are foreboding and threatening. Those keys rise high and at times sound like a pipe organ, bringing a smile to my face.
"The Approaching Front", is another album high point. The many forms of lead and rhythm guitar bring back some memories of many a Cure song I love. The deep bass riffs are wonderful.
"Indigenous" has some awesome moments with hard driving lead electric guitar surrounding narration and soft flute in the background.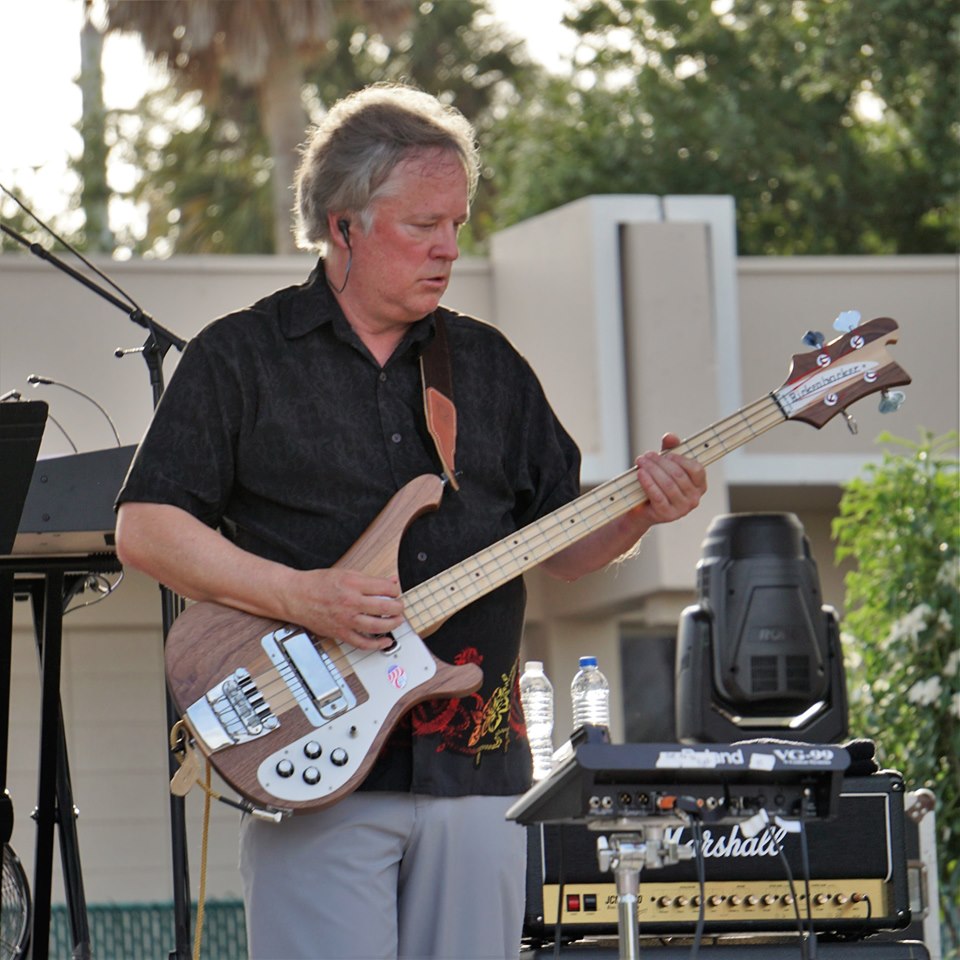 "The Surge", may be best song on the album. It is the album's second longest track and a wonderful opportunity for these musicians to showcase their talents. Blackwood's vocals are front and center, but well supported by lead electric and rhythm guitars. Henry Rogers' drumming is steady and rhythmic.
"Into the Dead Calm" has some wonderful acoustic guitar and some of Blackwood's most heart-felt vocals.
"A Random Disturbance" brings back that welcoming, yet now alarming, keyboard reveille.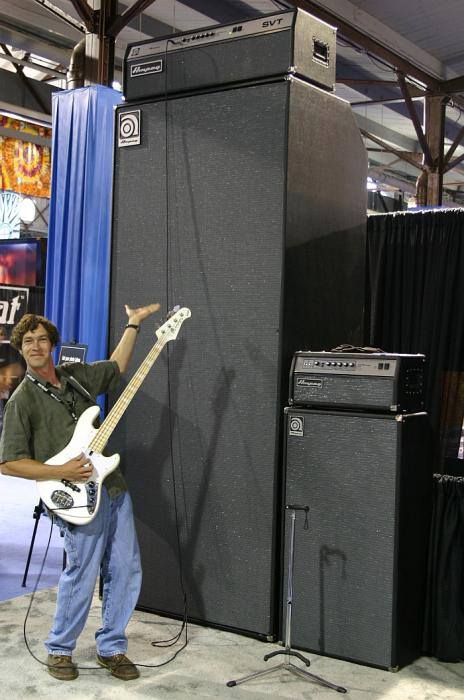 "The Confluence" is the longest and best song on the album, at over 10 minutes. It is full of Blackwood's emotional vocals and some innovative keyboards and guitar. I hear wonderful memories of both Fish era Marillion, and Collins' era Genesis, in both the keys and guitar. But they really bring the power of full drums and grinding electric guitars around the songs' three-minute mark. The story is also deeply moving. The guitar solo, at just passed the seven-and-a-half-minute mark, is the album's best guitar solo.
"Resurgence' also has more of those wonderful guitar and keyboard synergies I remember so well from Marillion's height of reverence, with Fish.
This is an album not to be missed this year. I expect to include it in my top albums of 2019. Please give this a listen. I think you will agree.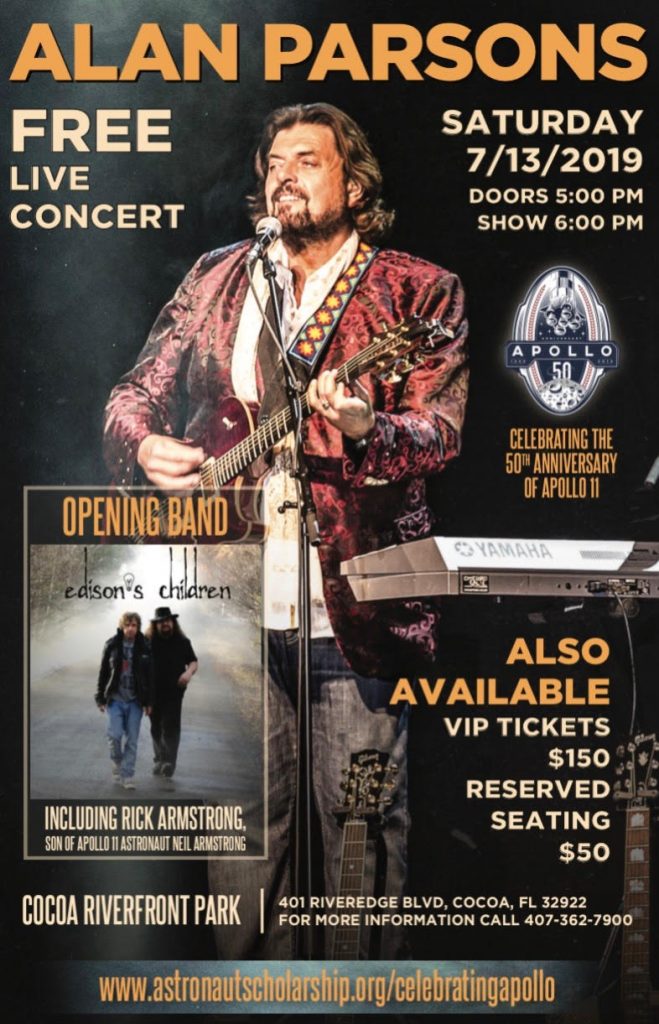 The Disturbance Fields was digitally mixed and mastered by John Mitchell, (Arena/Kino/Frost), and digitally remastered by Rush's re-master engineer, Andy VanDette, (Metallica / Porcupine Tree / Aerosmith).
The album cover art and booklet artwork, graphic design, and photography was created by Wendy Darling.
Track List
Captain's Ledger – 3:06
A Random Occurrence – 5:25
Asphyxiation – 4:45
Captain's Refrain -0:49
The Approaching Front -3:24
Indigenous – 3:46
The Surge – 8:28
A Cold Gray Morning – 5:25
Into the Dead Calm – 4:57
The Tempest – 6:12
A Random Disturbance – 3:32
The Confluence -10:28
Resurgence – 4:07
Epitaph – 3:23
Pete Trewavas Prepared Statement about the Future of Edison's Children
Edison's Children-The Disturbance Fields (2019)-Resurgence
http://www.edisonschildren.com/
https://edisonschildren.bandcamp.com/album/the-disturbance-fields