Lazleitt – Perpetually Under Idle Grounds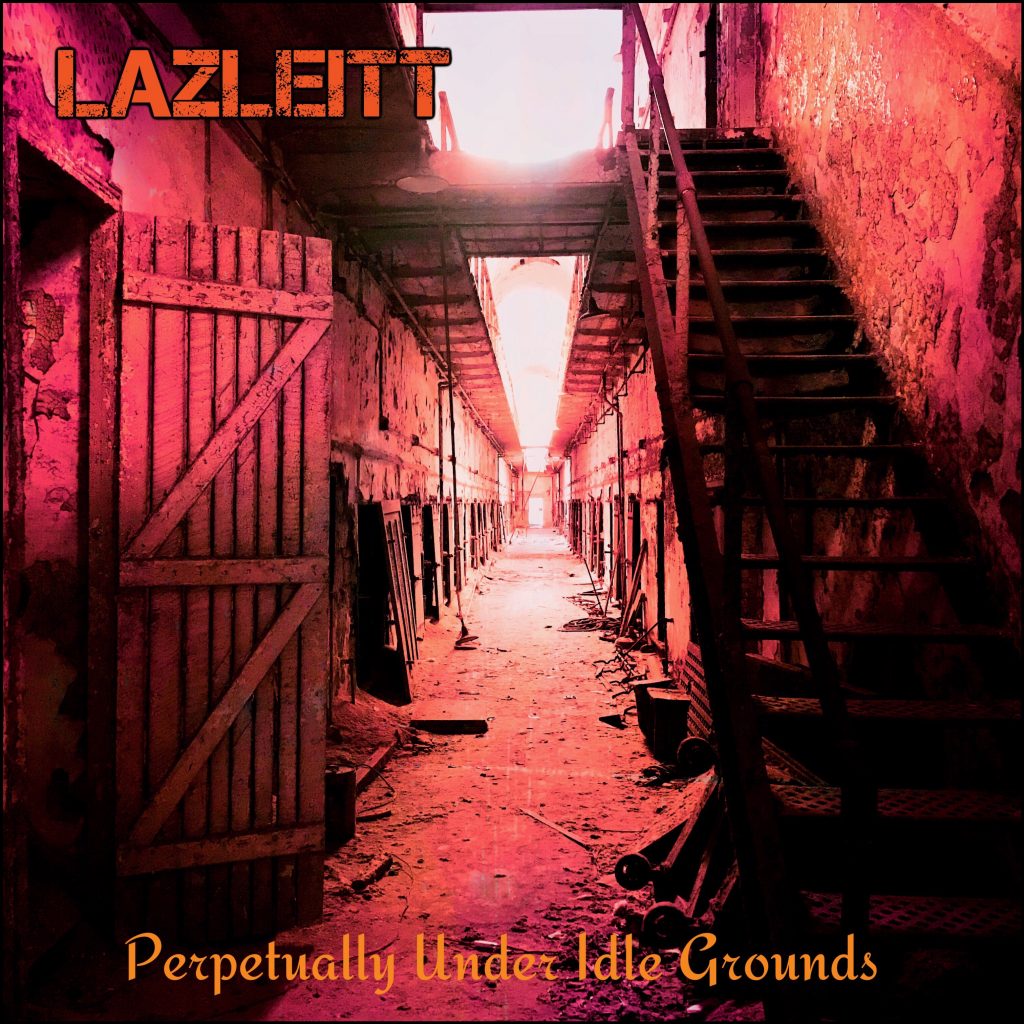 Lazleitt is a progressive rock project conceived by Alex Lazcano; a Washington, DC-based musician, songwriter, and multi-instrumentalist.
I had the pleasure of reviewing Alex Lazcano's debut album from 2018, On the Brink. It was a wonderful album filled with some of the best keyboard work I had heard that year. Now Alex has returned with a much more full-scale album, including many important supporting musicians.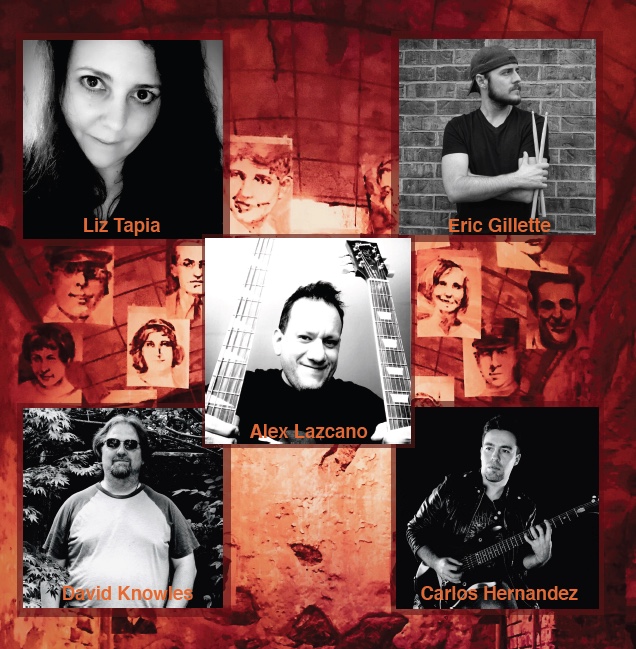 On Perpetually Under Idle Grounds, Alex Lazcano, plays guitars, bass, keyboards, piano, and sings vocals; Eric Gillette, (The Neal Morse Band), plays drums & lead guitar; Liz Tapia, (Dark Beauty), adds lead and supporting vocals; Carlos Hernandez, (Tree Of Life Project), plays lead guitar; and David Knowles, (The Swan Chorus), plays keyboards.
Perpetually Under Idle Grounds, is an incredible step forward for Lazleitt and Alex Lazcano. His first album was a stunner, but this album takes him to a brand-new level of talent exhibition. Each of the tracks beyond the prelude, take you inside an intricate story, which plays out throughout the album. More of Alex's classical music background comes through on this album.
The Prelude is a synthesizer and keyboard extravaganza, of fire and light. It is a beautiful awakening type piece that truly gets this epic album off to a gallant start.
The next track, "Furtive Shelter", mimics the opening track, prelude, only this time using electric guitar. The song is inspired by the works of H. P. Lovecraft, Edgar Allen Poe, and others. "Furtive Shelter" features a keyboard solo by Lazcano. David Knowles provides beautiful high strings and synth arpeggios throughout the piece. Liz Tapia sings soft lead vocals, adding another vocal sound to Lazleitt's repertoire. Carlos Hernandez and Eric Gillette play some innovative alternating electric guitar solos. This is the longest and best track on the album at over 21 minutes.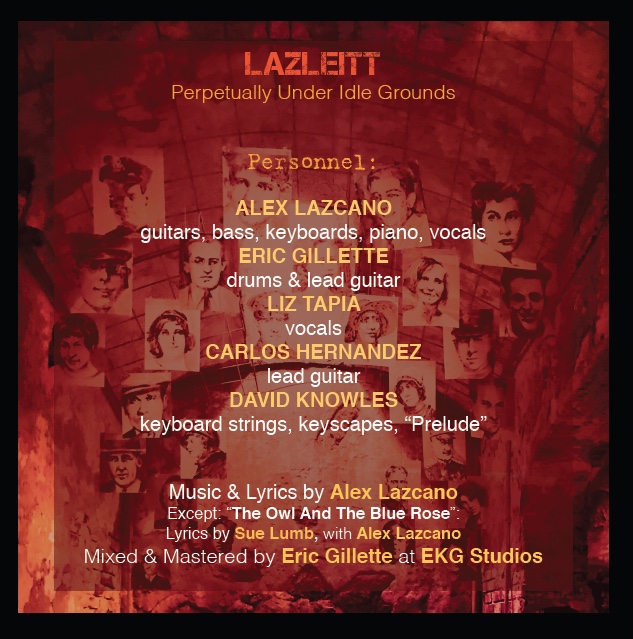 "Gallows Hill: Dossier 1: Grace Sherwood", is a story about a forty-six-year-old Princess Anne County woman named Grace Sherwood, who faced being accused of being a witch back in 1706. She was about to be thrown from a boat into a river as a test to see if she was a witch. Luckily her case passed from the county court to the attorney general of Virginia without any judgment. Musically, the track is full of regal splendor keyboards, electric guitar and bass.


"Gallows Hill: Dossier 2: Bridget Bishop", tells the story of Bridget Bishop, who was one of nineteen people executed for witchcraft in Salem, Massachusetts, in 1692. After Bishop's hanging, eighteen others were executed for the crime of witchcraft. Eric Gillette's drums stand out well amongst the regal music filling the soundscape.
"The Owl and the Blue Rose", is inspired by the David Lynch classic, Twin Peaks. The music follows the shows' "illusory perceptions of the mind awakening to alternate dimensions or multiverses". This song is inspired by the episode which features, "The Giant, who first appears to Agent Cooper after he's been shot and drifts between states of consciousness, and informs Cooper "the owls are not what they seem". "Blue Rose was a top-secret joint task force of the United States military and Federal Bureau of Investigation, formed in the years after the official closure of Project Blue Book in 1970 to investigate cases of a paranormal nature". The piano and keyboards which open this track will take you back to early and mid-70s Genesis, which is a wonderful trip back, every time you get to take it from a different musician's perspective. This is the second-best song on the album.
Perpetually Under Idle Grounds, is a wonderful follow-up to Lazleitt's first album. Get this second part of Lazleitt's discography to build on the collection. Fine progressive music with a classical influence.
Track List
Prelude – 1:13
A Furtive Shelter – 21:13
Gallows Hill Dossier 1: Grace Sherwood – 5:00
Gallows Hill Dossier 2: Bridget Bishop – 6:35
The Owl and the Blue Rose – 8:18
Written, produced, and arranged by Alex Lazcano. Additional production by Eric Gillette. "The Owl and The Blue Rose" – lyrics written by Sue Lumb. Mixed & mastered by Eric Gillette at EKG Studios, www.ericgillettemusic.com. Sleeve design by Alex Lazcano.

Lazleitt: https://www.facebook.com/lazleitt
https://store.cdbaby.com/cd/lazleitt4

Dark Beauty (Liz's band): http://DarkBeautyMusic.com

DBLT Designs (Liz's jewelry line): https://dbltdesigns.com

The Swan Chorus (David's band): http://theswanchorus.bandcamp.com

The Tree of Life (Carlos' project): www.treeoflife-project.com

EKG Productions (Eric's studio): www.ericgillettemusic.com