Dawn Lights – The Illusion of Tension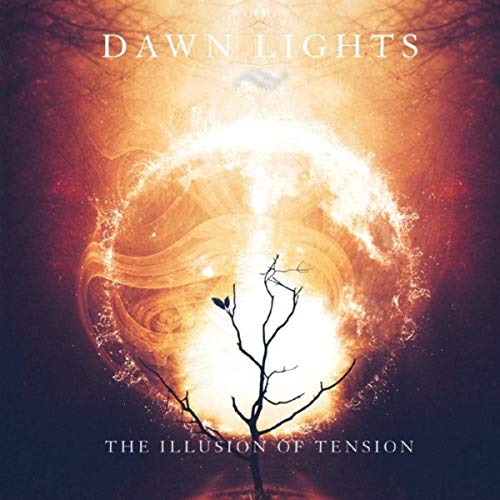 Dawn Lights is an alternative/metal/progressive rock band out of Cleveland, Ohio. Yeah, anyone who knows me, knows Cleveland is my birthplace. So, I had an early interest, because of that fact. Despite that, you have to earn my or anyone else's attention if you want to get written about favorably. And this band definitely has earned my respect with The Illusion of Tension.
However, The Illusion of Tension, is the band's third album. They have built a loyal and critical following beyond the Mid-West. Their first album, My Will Alone was released in 2011. That album was followed up by their sophomore effort, Exaggerate the Distance, in 2013. Both albums are on my wish list for the future.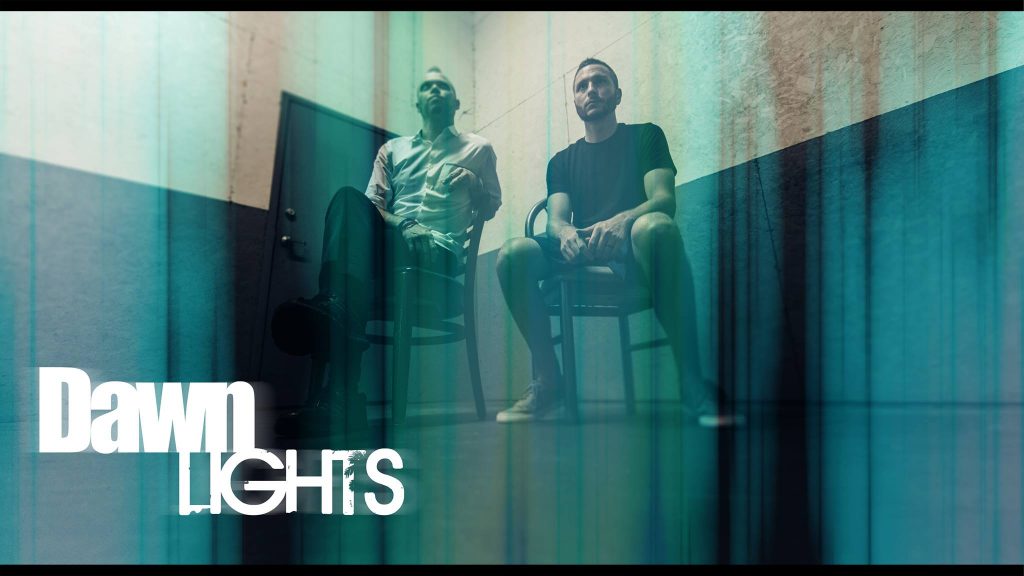 Dawn Lights is made up of two talented musicians Eric Hess, on vocals, and storytelling; and Dean Johnson, who plays most of the music and creates the musical sceneries. Their goal, "A studio project born out of the love of music, for the sake of making it". Now that attitude is rare, but it is more than welcomed.
The album opener, "The Illusion of Tension", will make you a believer, if you had any doubts going in. Like a powerful mix of Dream Theater's early sound mixed well with Karnivool, and the metal power of Metallica or Nine Inch Nails. The grinding guitars and bass that provide the "21-gun salute", along with the drums rocking, give provide a welcoming celebration. Eric Hess' voice sounds a little like Ian Kenny, if he was yelling, or a little like fellow Clevelander, Trent Reznor, from Nine Inch Nails. This opener is one of the best songs on the album.
After a short percussion intro, you get a kind of David Fielding, Chameleons UK' electric guitar opening, mixed well with Andrew Goddard's Karnivool sound on "Everything You Need". Plenty of original and innovative lead electric guitar work supported well by bass and smashing drums. The pace of the music comes at you fast like Karnivool. There is no time to reflect. But you don't need to, when you have this much great music bubbling through your ears.
"Right Now,", slows the pace down a little, but the power of the music is still up to the rest of what you have already heard. Eric Hess' sings, I cannot save you, no matter who you are. What are we supposed to do now?. I will fight for you! We need to live right now!" That sense of urgency permeates this music well, from beginning to end.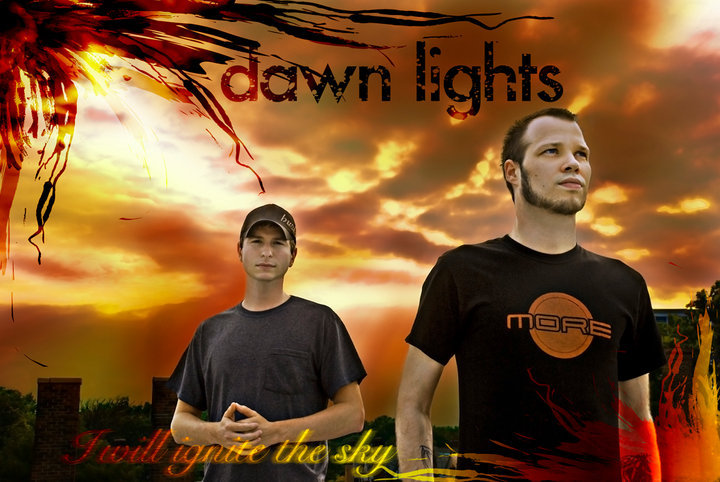 "Moments", opens with cool keys and drums smashing loudly and percussion. Eric Hess' voice sounds more like Trent Reznor on this fast-paced track. The drumming is hypnotic, and so is the wonderful percussion going on. Eric Hess sings, "I need you, you need me…to make this whole", as power lead guitars echo in the background and drumming with mixed percussion, fill the soundscape. The quieter electric guitar solo at the end is worth the wait. Another of the best songs on the album.
"Breakthrough", fills the sound space with powerful lead electric guitar, bass and that wonderful drum rhythm and percussion. Hess' sings, "I can't break through!" Such a cool urgency and blasting frontal attack. Like a great mix between Nine Inch Nails and Karnivool.
"Heroes in Time", is a softer, moody track, where Hess' vocals get a much clearer sound, amidst soft keys, synths, bass and soft drums/percussion. Great song, set to a slower, more reflective pace.
The rest of the album is similar in nature and the story unfolding from the opening gets a powerful and emotional musical soundtrack.
This is an excellent album. A great introduction to Dawn Lights. I am interested enough to want to go back and listen to their earlier other two albums. Please listen and buy this album if you love a heavier edge to your progressive rock, moving at a fast pace, like Karnivool's Sound Awake, with a guitar assault that will make you smile.
Track List
The Illusion of Tension – 3:55
Everything You Need – 4:24
Right Now – 3:56
Moments – 5:03
Breakthrough – 3:45
The Heart of Me – 3:53
Embracing Chaos – 5:58
Heroes in Time – 3:11
The Actor – 3:23
Wide Open – 4:13
The Only One – 4:01
My Connection – 3:16
Wake Up the World – 4:00