Edenbridge – Dynamind
Anyone who knows me, knows I like Edenbridge. I thought they reached their peak with The Bonding. There were so many great stories and lyrics, as well as powerful orchestration on the album. The Great Momentum was a good album; however, it was not up to the caliber of The Bonding. So, it was with hope that I requested and received their new album Dynamind.
Although it does not have the power of the lyrics and orchestration of The Bonding, it does have something that The Great Momentum was missing. Innovative keyboards, mixed well with blazing guitar, and a plethora of some added instruments and sounds.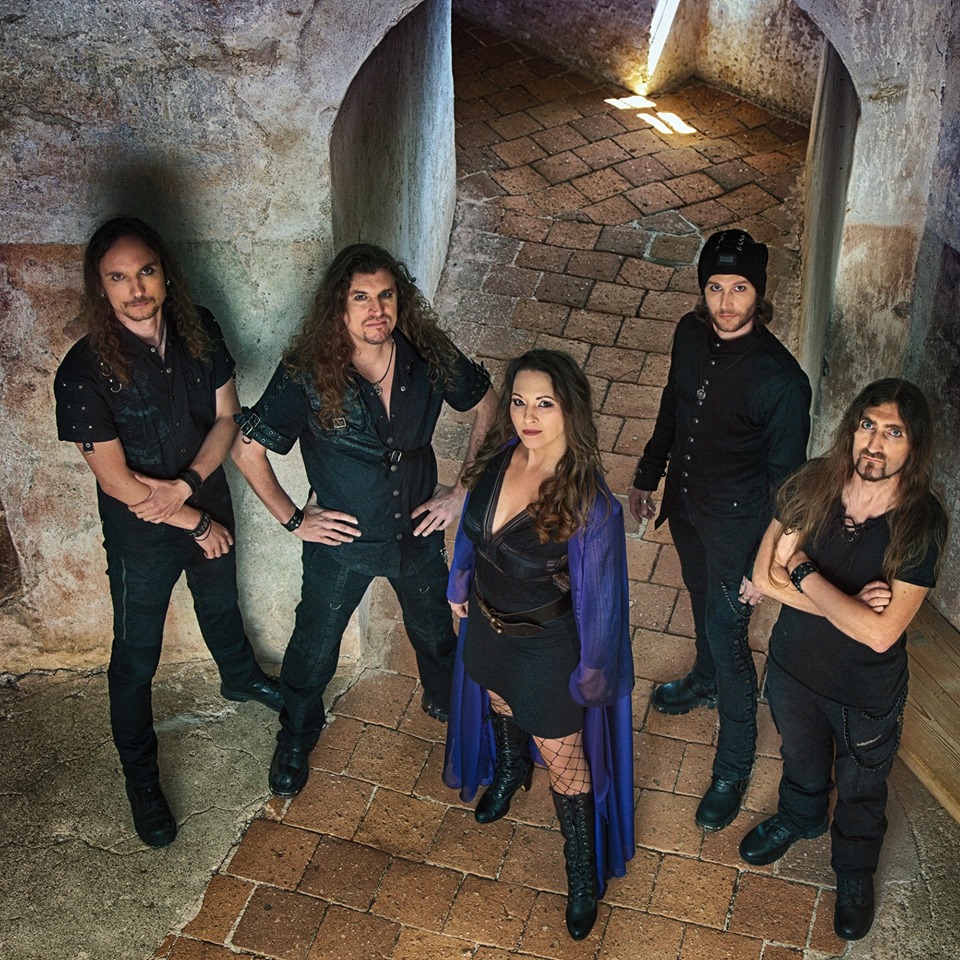 Edenbridge has always reflected the effervescent spirit of their Austrian heritage in their music. That spirit is so well summed up in the classic movie of defiance and love of country, culture, in The Sound of Music.

"The Memory Hunter", opens Dynamind, like many an Edenbridge song. Full of power drums hammering, bass supporting and those two lead electric guitars roaming like wolves on the hunt. Speed rock n roll, set to a heavy beat. Sabine sounds great as she sings, "How will you measure your life? Without a past. A trail of devastation, so dark and vast". "Dreams don't fly no more". Lanvall has a cool mysterious keyboard sound integrated within the guitar roar, like a rolling synthesizer that gives this track some magic.
When I first saw the track titled, "Live and Let Go", I thought this might have an ironic spin on the famous James Bond classic, Live and Let Die. (The band has covered Bond songs in the past). Instead, it is another traditional Edenbridge song. What really makes this band so great for me is Sabine's singing. No other female vocalist quiet compares to her power, mixed well with emotion, and without the screaming that often accompanies female metal singers. And on "Live and Let Go", she shines well above the music. She has a strong opening line, reminding me of The Bonding, "Here I stand", and then she carries it on so well after, singing, "Live and let go. There's a light in the dark to endeavor. Free to fly in a never-ending sky". Full of enthusiasm and drive.

"Where the Oceans Collide", opens like most Edenbridge rockers, full of spark and racing electric guitars, supported well with bass and thundering drums. What makes it different is Lanvall's infusion of some cool keyboard sounds. Edenbridge albums are always full of intricate and innovative guitar sounds, but the keyboard extras he has added on this album stand out to me. Sabine sings some great lyrics, "This is not a dream. This is not a test. Colors clashing like a wave in crest. It's the line of sight, where oceans collide".
"The Other Side", has a wonderful mix of stringed instruments adding to the soundscape that the band creates. This one almost sounds like an Irish/Scottish jig at times; it is a rousing march full of imagination. Hammered Dulcimer and mandolin makes this one of the best and most original tracks on the album. Sabine sings wonderful lyrics, "The eternal quest for the better. Be different than you're meant to be. Every march into a battle has the core inside the men. Your mind will feed the universe. The inner voice shall guide".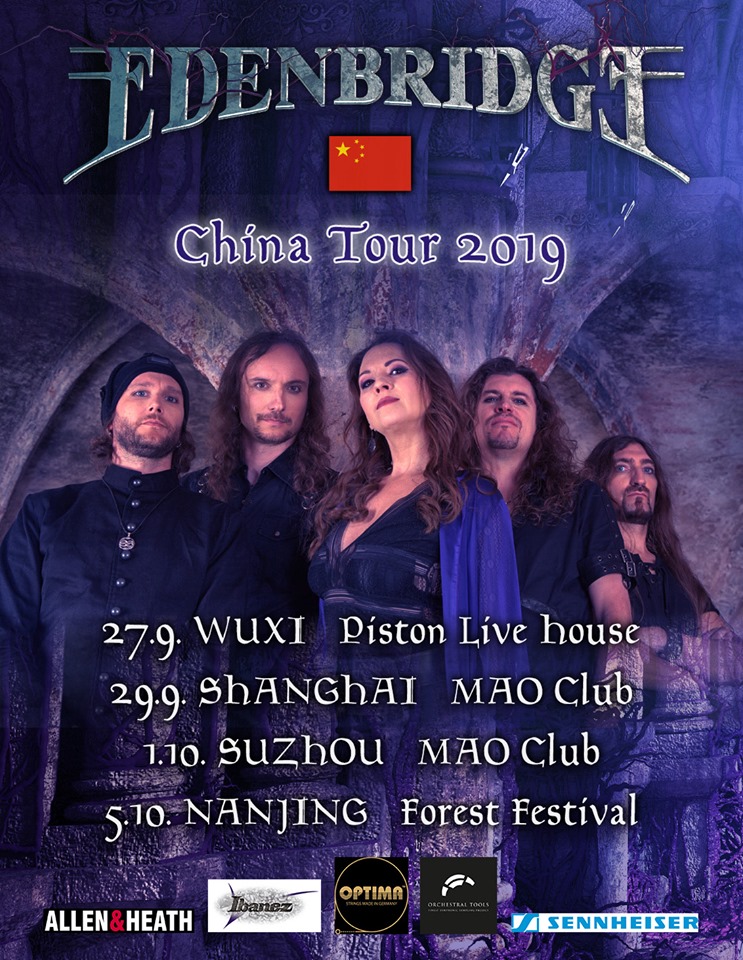 "All Our Yesterdays", is full of all of that orchestration I miss from The Bonding. Sabine sings glorious lyrics with emotion, "The coming of age. Where ever we go. Whatever we will know. The dust of a thousand ways. In all our yesterdays". Another of my favorite tracks.

On "The Edge of Your World", Lanvall has some more of those innovative cool keys and orchestration at the track's opening. Sabine sings, "Where you are, is how you see. The edge of your world is a mystery. All you dare come, by and by the edge of your world is an open sky". The guitar solos on this track are some of the most memorable on the album.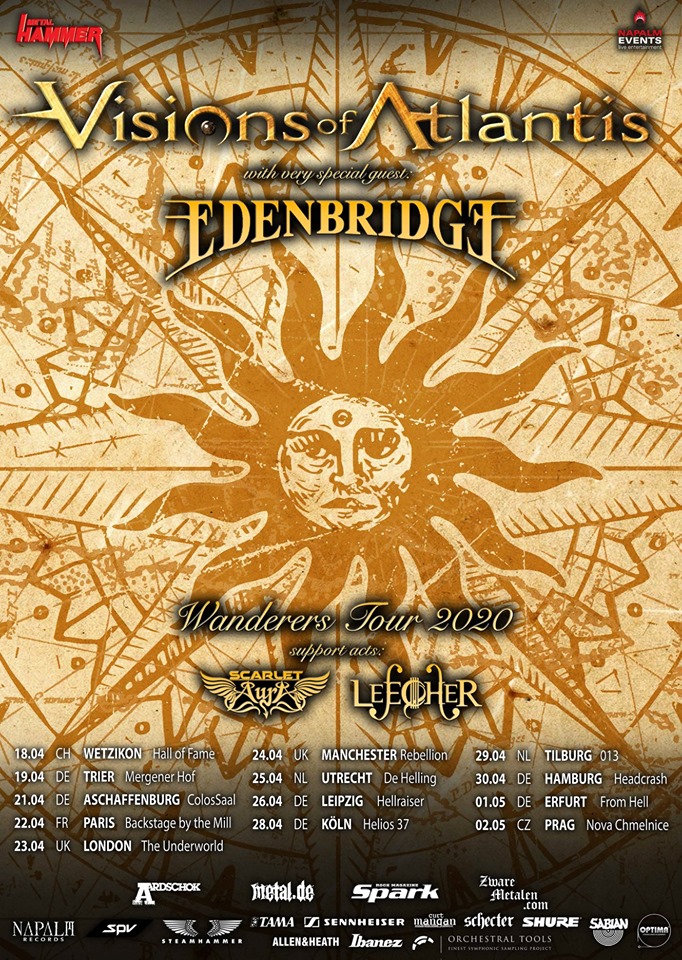 "Tauerngold", is full of wonderful acoustic and rhythm guitar mixed well with keys and the usual heavy electric, bass and pounding drums. Sabine sings, "We were bound for this glaring ideal. The call of nature is our vein of gold. It is the future we hold. It is the scream of the eagle. The Midas touch. It is the eternal raging stream. The merit real. The only ideal. The Holy Seal". The music is always better when this band tells an elegant story of their native history.

Finally, Lanvall unleashes the album's best keyboard/synthesizer intro on the album for the opening of "What Dreams May Come". Yes, that is what I was dreaming of, more cool keys, like Tool's new album. That keyboard was awesome. But the electric guitar pairings on this track are also wonderful. Sabine sings, "Home again. The end is just a new beginning. Those kindred souls. When life is just a heartbeat". The lead electric guitar solos remind me of some of the ones I remember off The Bonding.

"The Last of His Kind", is the longest and most epic track on the album at over 12 minutes. The opening, is worth the price of admission alone, but it gets even better. They finally let Sabine sing with quiet background sounds surrounding. Like they did on The Bonding. That is when her voice is allowed to completely reach its epic proportions, full of all her emotions. She sings, "Did you hear me, did anything change? Time, time and again. Appallingly high. Why, we're holding on? Only to find, he is the last of his kind". The song's middle section with cool percussion, electric and rhythm guitars, soft drums and keys is the most elegant section of the album.
I beg Lanvall and the band to please listen to Tool's new album and hopefully they will hear the cool quiet sections, like this, are just as powerful as all the bombast. Sabine picks back up, "We've forgone the chance moving on in trance. Holier than thou. We want it now. We need it, to feed it". Thunderous guitars and drums as an epic soundscape builds, like the glory of The Bonding returning. Sabine closes the album elegantly with the words, "Oasis of light. A planet of grace. Where powers unite. Shall be our place!"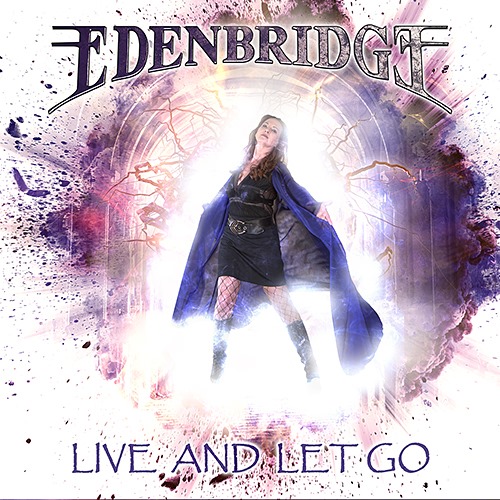 "Dynamind", is a final closing thought set to song, with Sabine singing, "The Holy Grail of inner wealth will lead away. From the demotion and remorse, out of grey. When polarity will balance the world, rising above mankind. It's Dynamind, for all!"
Edenbridge is: Sabine Edelsbacher, on lead vocals; Lanvall, on lead and rhythm guitars, bass, 6 & 12 string acoustic guitars, piano, keyboards, orchestration, Hammered Dulcimer, Kacapi, Bouzouki, and mandolin; Dominik Sebastian, on lead and rhythm guitars; Johannes Jungreithmeier, on drums; and Stefan Gimpl, on bass.
Dynamind will be release October 25th, 2019. It is another great album, by a favorite band. Get this for your collection. But hopefully, the band will return to the music and orchestration of The Bonding, and stay away from the standard grinding metal they are used to creating.
Dynamind will be available in the following formats: DigiPak CD, including bonus CD – 2 colored (blue with black swirls), Gatefold LPs with printed inner sleeves, CD in paper sleeve.
Track listing:
01. The Memory Hunter
02. Live and Let Go
03. Where the Oceans Collide
04. The Other Side
05. All Our Yesterdays
06. The Edge of Your World
07. Tauerngold
08. What Dreams May Come
09. The Last of His Kind
10. Dynamind