Antoine Fafard – Borromean Odyssey (Timeless Momentum, 2019)
Canadian bassist, guitarist and composer Antoine Fafard is back with his sixth album, Borromean Odyssey. Fafard makes some of the finest progressive jazz-rock fusion at the present time. A constant in all his albums is the presence of superb instrumentalists. This time, Fafard invited British musician Gary Husband and American rock and jazz drummer Todd Sucherman.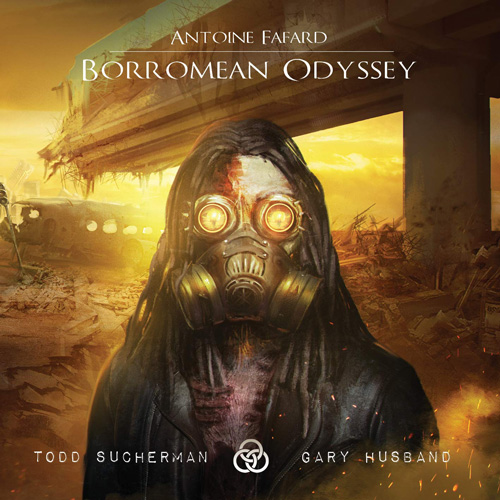 On Borromean Odyssey, Fafard treats the listener to memorable bass solos. The electric guitar work is equally outstanding, inspired by Alan Holdsworth and John McLaughlin as well. Fafard switches from high energy virtuosic fusion to laid back, ambient short passages titled Borromean Odyssey I-V that change the mood and relax the listener, before returning with another outburst of stunning electric energy.
Gary Husband is a multifaceted artist. Sometimes he plays the drums and on other occasions, he appears as a keyboardist. Although Husband released an album recently as a pianist, on Borromean Odyssey he really stands out as a master of the synthesizer and electric piano.  Borromean Odyssey contains a remarkable set of synth solos that demonstrate that Husband is one of the finest electronic keyboard players in the current progressive music field.
Todd Sucherman has played with American melodic pop-rock band Styx for two decades. On Borromean Odyssey, Sucherman delivers a spectacular performance of creative drumming.
Fafard has also released a boxed set titled Hexalogy 2011-2019 that contains six albums and a 100-page booklet.
Buy Borromean Odyssey