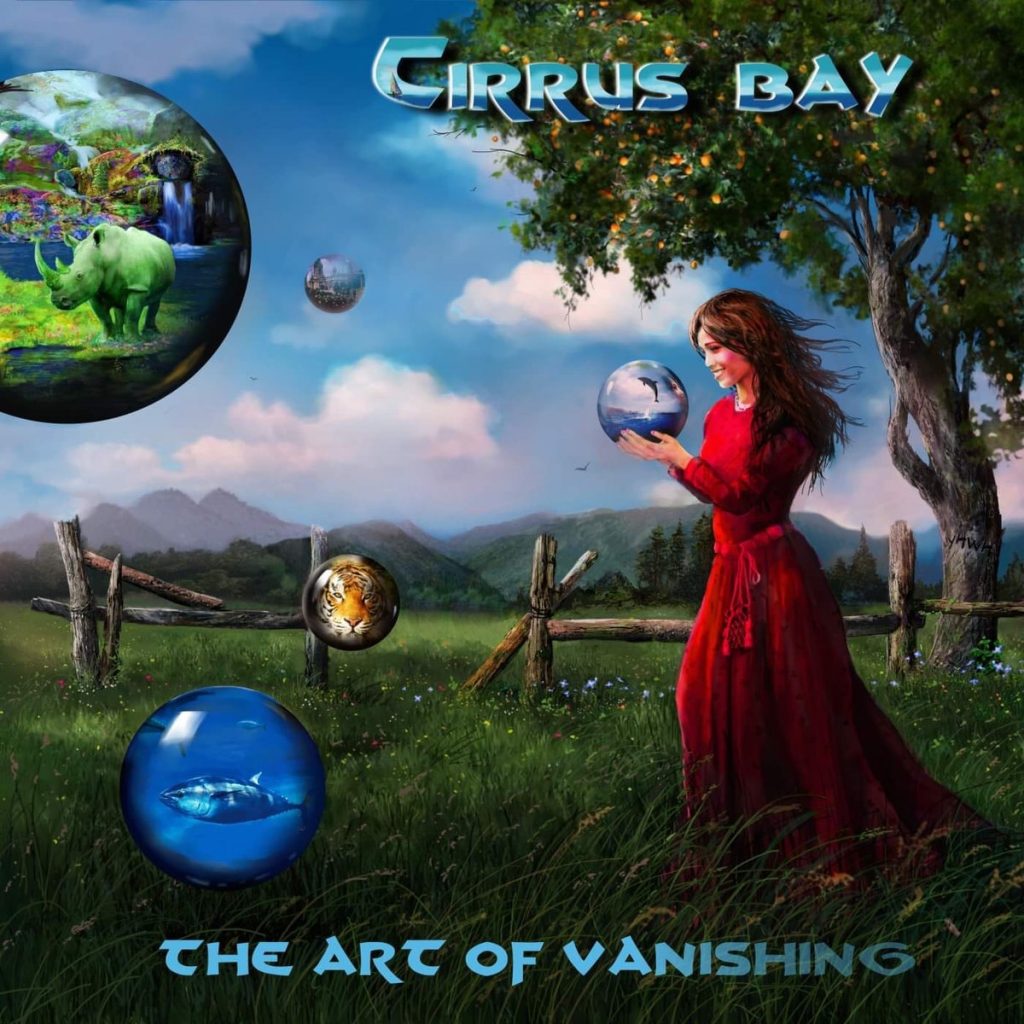 Although it was released at the height of summer, back on June 30;
early fall is still a very good time to appreciate the wonderful calmness of Cirrus Bay's new album The Art of Vanishing. With track titles like: "A Blossom of Hills", "A Garment of Clouds", "Eden", "Falling Leaves", and "The Poetic Sea", a listener knows to expect some wonderful, dreamy, awe inspiring music that will take you away from all of life's worries and commitments. The duration of the album returns your mind to a time when we all had more time to appreciate the wonders of the world, along with beautiful, engaging music.
Cirrus Bay is a Buckley, Washington, based band. Buckley; to provide perspective, is a town in Washington on the outskirts of Washington's largest mountain/volcano; Mount Rainier. In fact, it is only around 22 miles from Mt. Rainier. The perspective, of seeing that enormous mountain from sea level at merely 22 miles away, is an awesome sight, along with its intensity and beauty. It is an inspiring sight during each of the year's seasons.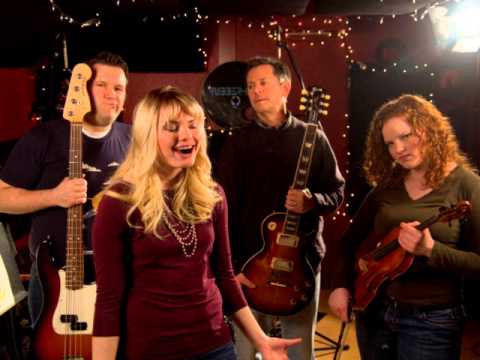 Cirrus Bay is made up of Tai Shan, on lead vocals; Sharra Acle, on vocals; Mark Blasco, on drums, bass, sax, vocals, and guitar; and Bill Gillham, on keyboards, guitars, recorder, banjitar, and vocals.

The Art of Vanishing, recaptures the feelings and emotions I felt back in the mid-70s for early and middle Genesis career, albums and music. That whimsical sound you remember hearing from David Hentschel's influence on Genesis, and the early sounds of the band before the commercialism that took over on We Can't Dance, are all here.
The warm, and whimsical, carefree, feeling is ever-present on the album's first track, "A Blossom of Hills". Beautiful acoustic guitar, original and innovative, but full of the memory of some of Steve Hackett's best riffs; welcomes you to join in on the fun, about to be presented. I even hear some Led Zeppelin III and IV, in those strings. Tai Shan's lead vocals, teamed with Sharra Acle's backing vocal are the charms we have been missing in the music presented by most of today's modern progressive rock.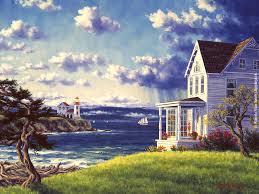 Tai Shan sings, "I ride into the day, as life just fades away…through the rear window". Then, Sharra Acle joins in, as together they sing, "A blossom in the wind, a brush across my skin. And soft the spark that follows. It's a story inside unknown. A creation of sight and sound. Sky and ground. New places beckon, so wild and free".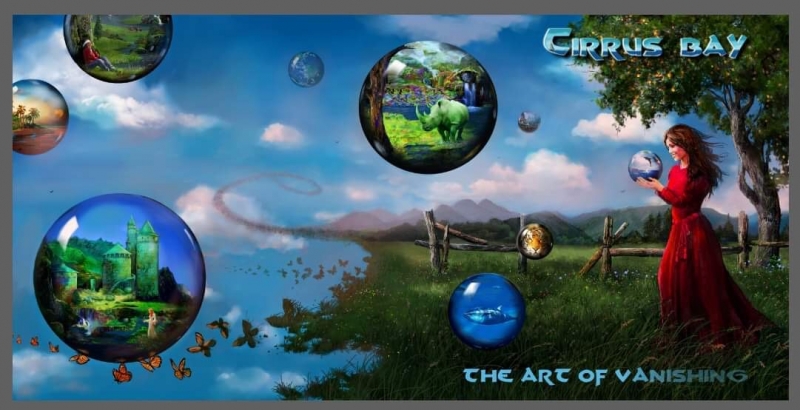 After their wonderful vocals, an almost eerily familiar sound of guitar, like Genesis "Ripples" or "Mad Man Moon", or even "Horizons"; just mystical guitar that brings back so many great musical memories, while creating anew. I even hear some of the wonderful keyboard and guitar sounds I remember from IZZ's height of career, "Deafening Silence".
If that wasn't enough to light up the memories, Shan and Acle return to deliver some of the best lyrics and vocals I have heard this year. The ladies sing, "Into waking hills. Into a sense of freedom. A shout from deep within, escapes into the sunshine. How we need the sunshine. Into green and gold. A world that will accept you. Stand with open arms. The beauty will embrace you. How we need the beauty".
Then enthralling piano, peaking the emotions and driving the sound higher. But we're far from the end of this beauty. The wonderful soft acoustic guitars return, reminiscent of Led Zeppelin's, "That's the Way", and the spirit of "Friends". That acoustic spirit of real and organic, not funneled through electric. Natural, in all its glory. Additionally, the band uses banjitar, which provides yet another rural reference point for this music.
When the ladies return, their voices and the music sounds like the free-flowing fun of the 1960's before all the tragedy. The innocence we felt before the riots and Nixon. That feeling of early CSN and Simon and Garfunkel. If you are old enough…you remember. If not, I think you will appreciate it anyway.
They sing, "Upon my waking eyes and ever-changing skies. Beautiful kingdom. A brush across the hair. To sharing in this land. To build the world and run free!"
This over 10-minute, epic song is definitely on my list of one of the best songs of the year. It has captured a lot of what I remembered and loved from the late sixties and early seventies.
How do you follow up that epic! With a wonderful acoustic guitar song, with the lovely name, "Undiscovered Isle". Innovative guitar along the same lines I referenced in "A Blossom of Hills", only more of it. The reference point and feel of traveling in the nearby San Juan Islands, that dot the Puget Sound, on a warm late spring or summer day.
What could be better than a "Garment of Clouds"? As someone who loves to watch clouds, I definitely understand and feel this song. Acoustic guitar and recorder open before Tai Shan sings, "I run to catch the day that slips away. Hoping to feel one more time. New emotions. Blossoms in the air, comes in a garment of clouds. I remember". Acoustic guitar rambles ahead as we wander amongst the forest or hills, looking up at the ever-changing cloud formations in the sky. An emotional memory full of soundtrack music. Then, Bill Gillham, on keyboards and Mark Blasco on sax create an inspiring closing section to the song.
"The North Country", summons an opening organ-like sound that will take you back to Bank's and early Genesis. The keyboard music from there on in, is original and innovative enough to entertain. This is a very entertaining instrumental with electric guitar added later in the song.
"Sooke Harbour" is an actual place on Vancouver Island, in Canada's British Columbia Province. The recorder teamed with acoustic guitar opens the song like a soft caress. Then keyboards, sax and drums. A wonderful stream of music flows on like the Salish Sea which surrounds it. Another wonderful instrumental for the band to display their talent. How do you write about a place as magical as
"Eden"? How could any song embrace its mystic power? This song truly tries to capture it, with sounds that remind me of some of the Innocence Mission's music. Tai Shan and Sharra Acle return on vocals. They sing, "Wind and sea. Stirrings of the place I long to be. At the edge of the heart of memory. And on these shores remain. Thriving from all that's free from blame. Away from hate and pain". I will not spoil the rest of the lyrics or story, but you really need to hear it for yourself.
With a title like, "Unexpected Wonder", you know to expect something wonderful. Cool keys surrounded by soft sax…just amazing. Electric guitar and bass helping to provide the wonder. Piano and cascading Hackett-like electric guitar. Organ, then running keys, bass, drums and an electric guitar solo. More great instrumental music from Cirrus Bay. The sax solo is warm and wonderful.
"Lost and Profound", opens with soft and wonderful piano, followed by sax. Piano that will take you back to "The Lamb" or Genesis "Ripples". Another emotional instrumental full of passion. "The Dictator", opens full of drive with guitar, bass, piano, and drums. The harmony of Tai Shan and Sharra Acle's voices melding is wonderful. "It's a time of misplaced trust". Yes, we are going through that kind of time right now and this song speaks well to the effects of a dictator's influence.
"Vanishing Place", is full of wonderful, The Lamb Lies Down on Broadway – like piano, at its opening. Then, Tai Shan returns to sing. More innovative keys and synths that seem to build like "Snowbound" off, And Then There Were Three, or "One for the Vine" off Wind and Wuthering. This is the second longest epic on this album, and the album's closer. The sax solo mingles well with the piano before drums, bass, and guitars join in. Tai Shan returns to deliver, "At the edge the sunlight fades. Lives are lost and feelings fade away. So, they say". The band opens a wonderful instrumental section reminiscent of Genesis. Just sit back and enjoy the ride. Since I was fortunate enough to have bene given the expended version of the album, I will also review the two extra tracks provided.
"Falling Leaves", is another acoustic guitar gem at its opening. Bill Gillham sings lead vocals on this song. He sings, "You slipped into my world so unexpectedly. I did not think someone could have this hold on me. I tried to hide. This twisting inside". A thoughtful and reflective song of feelings of love as the seasons turn.  
"The Poetic Sea", is a poetic piano concerto. Every minute is one you do not want to pass. Thank you for this addition. At over 12 minutes, it is the album's longest song. A portrait of all that is great about the piano. Buy the album for this track alone!
This album is perfect in every way. It lives up to the craftsmanship and love these musicians have for their art. Every song has its, (sorry…I couldn't avoid it), own special way. Please make this album part of your required listening for the year. Get this album and explore Cirrus Bay's wonderful back catalog. It is full of whimsical and wonderful music like The Art of Vanishing.
Track List
A Blossom of Hills – 10:28
Undiscovered Isle – 2:53
A Garment of Clouds – 5:03
The North Country – 5:17
Sooke Harbour – 3:07
Eden – 3:42
Unexpected Wonder – 6:55
Lost and Profound – 3:03
The Dictator – 4:08
Vanishing Place – 10:08
Falling Leaves – 3:38
The Poetic Sea – 12:10
All tracks were written by Bill Gillham. The album was engineered and mastered by Mark Blasco. The Art of Vanishing was produced by Bill Gillham and Mark Blasco. The cover art was created by Lee Gaskins, who is famous for his otherworld album covers and art for Cirrus Bay. Photos for individual tracks were taken by Bill Gillham.
https://www.youtube.com/watch?v=muqbhnfZChM
https://cirrusbay.bandcamp.com/album/the-art-of-vanishing https://store.cdbaby.com/cd/cirrusbay6