Last Watch of the Nightingale, is Odd Logic's eighth album. Their last album, Effigy, back in 2017, was my introduction to the band. I reviewed that dynamic album and learned of the power and extended influence of this band.
Odd Logic is a Washington state progressive metal band. The members of the band also play live in a local cover band, that plays primarily Dream Theater, (Forsaken Fortress).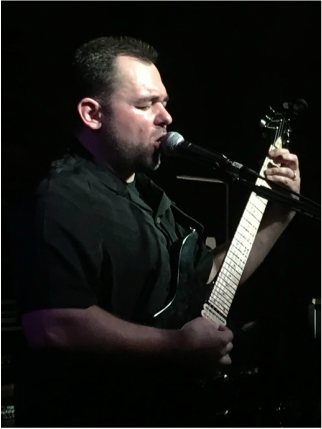 For Last Watch of the Nightingale, the band members include: Sean Thompson, on guitar, bass, keyboards, and vocals; and Pete Hanson, on drums and guttural vocals. The album will be released on September 28, 2019.
Odd Logic began writing and recording the music for Last Watch of the Nightingale, back in 2017, just after the release of their killer album Effigy. In fact, almost 80% of the album was completed in early 2018. The final track was cut on September 1, 2019, meaning the band had spent at least 190 days creating this epic.

The Last Watch of the Nightingale, is another great concept album for Odd Logic. In summary, the story involves, "a long-time ship captain of trade, Jengu, who departs from his wife for one last journey on his faithful ship the Nightingale. Each song brings he and his crew deeper into an unusual storm, eventually bringing the captain to a state of anxiety and comatose dreaming. At the point of the ship's submersion, he uses his last energy to release his caged nightingale, (bird), that his wife, Anlia gave him for protection on his long sea voyages. The bird arrives home, and because it has reappeared, Anlia knows the fate of her husband". By the way, the band notes: "More than one nightingale is not a flock, it is a "watch".
The CD artwork includes "journals and shipping records that were recovered for both husband and wife. They are key to filling in the rest of the story".
The album opens with, "Last Watch", an over 6-minute epic instrumental, featuring innovative electric guitar, bass, and power drumming, after the opening orchestration and effects. The opening piano and strings are wonderful. The pace builds until, the full gamut is unleashed. Power hammer drums, grinding guitars, and overwhelming bass create a blistering anthem-like drum and guitar attack that few bands have accomplished this year. Every once in while they give you keys and orchestration, but they continually return to that torrent of merciless seas of guitar and drilling drums. A very serious opening track to start this epic album. The only thing that I can remember that is remotely close is Dream Theater's "Caught in a Web" or "The Mirror/Lie", but this song is heavier! I think those tracks might have been the inspiration to drive harder. That diving bell at the end is epic!
"Garden of Thorns", comes at you full pace. Electric guitar, bass, and in your face drumming, with keyboards flowing behind. Then Sean Thompson's first vocals, "All this time away at sea. Torn between the loves of my life. Point me south when my journey's done. Imagine me close to home, will you. But navigate until then. We must sail on". A rugged captain willing to sail on. Soft keys rain down as he sings. More of the power of "Caught in a Web" or "The Mirror/Lie", emerges, only this time set to a story of navigating a stormy sea. Later, Thompson sings, "Oh, midnight on a sea so still. The world has never been so real". Another power driver of a song filled with storied lyrics and emotion.
"Absence", opens with a drum salute, then Thompson sings, "I'm sitting on a tall ship thinking of you. Would you notice that I've got a clean pair of shoes? If I could say anything, just look at the stars. It's a perilous journey but I've come this far". Later he sings, "Riding the ocean, I feel alive and well". Grinding guitars and great vocal harmonies teamed with expert counterpunch drumming, bass and supporting keyboards.
On "Chance of Gods", Thompson sings, "What does it mean if I see no stars. Help me to breath if I labor to sound the call. Sun fall and dreams, fog and mist, it's day 5. In deep thought below, sail and deck, tonight". Rain and stormy conditions increase, as do the melancholic piano sounds, deep bass and low guitars. One of the most dramatic moments on the album occurs as Thompson unleashes and epic scream, "How will this night end?" Then, "Now I know, and I know very well. That my soul belongs to the chance of Gods". Power music follows. The band eclipses the power of Awake, as Sean's vocals and the relentless torrent of guitars and drums outlast Dream Theater.
"Dreaming in Color", opens with beautiful piano, before Thompson sings, "I know my eyes are not certain. Blinded by scenery. Corridors of water lead my way.
Shout your name to get me through this night. It is the first time dreaming in color". The dream sequence music is quite unique and otherworldly.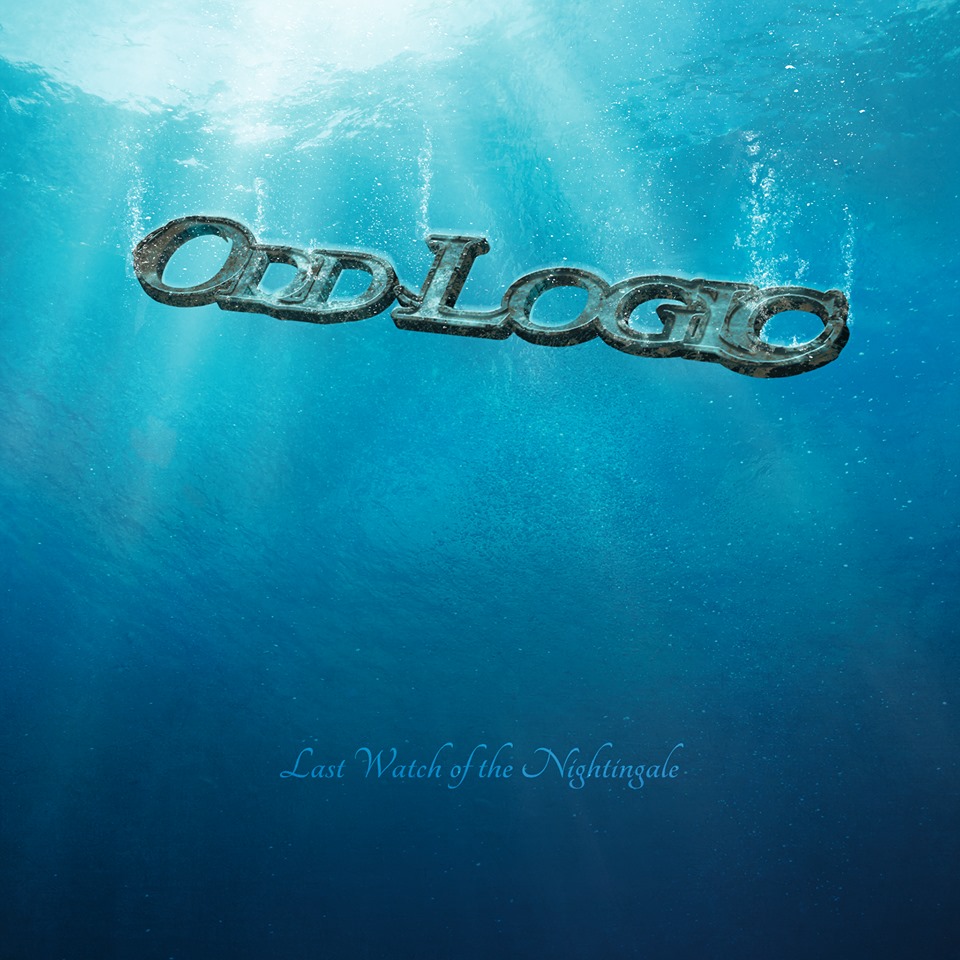 "Of the Nightingale", is full of cool drumming, more keyboards, with unique signatures. Then, the grinding guitars begins to roar. And so, does Pete Hanson, with those guttural vocals. Then Thompson sings, "Some things refuse to change. Some things are lost in the world. Some things return the same. Like circles". Then he sings, with quiet piano pounding out the cadence, "Faith, repent, please, exception forgive, regret, these may be my last words". This keyboard driven song is wonderful.
"Sorrow", is an enormously emotional instrumental song full of passionate music following the sad storyline.
"Boundary Division" is a 23-minute epic closer, the likes of which I have not heard so far this year. It opens with what sounds like a gong. Then crushing drums, riveting electric guitars and bass. A thunderstorm of musical sound. Thompson sings, "Full go into the storm, it is now or never. I know the longer we go we will reach the moonlight shining. Embrace the quickening pace, we will use its power.
We face the eternal race to sail right through the eye". Then, quietly he sings,
"Hello, my hands, we know the meaning of our life. Breathe in, breathe out, we'll find the boundary division". The music in between the story lyrics is full of passion and power. I refuse to divulge the full storyline. Sean closes the song with a wonderful closing paragraph, "Hello, to all who know the meaning of their life.
To those who dare to find the boundary division. You know we never know the fate of every night. So, go on and… Welcome home!"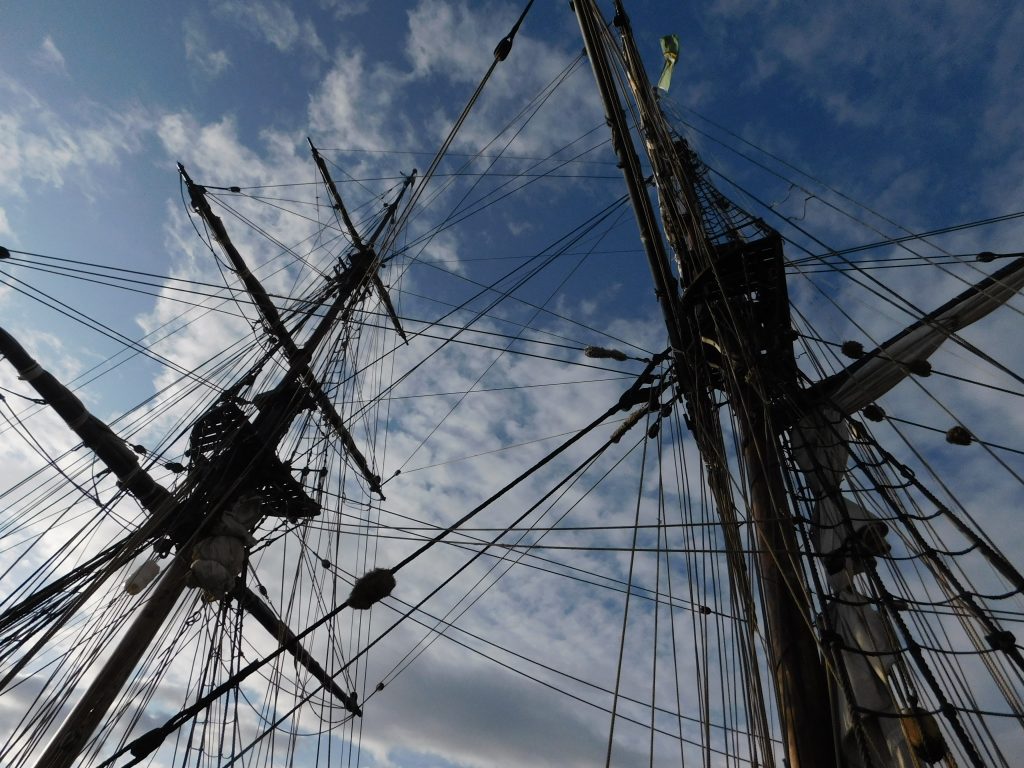 Last Watch of the Nightingale is testament to the ever-growing musical ability of Odd Logic. If this album gets the right exposure globally, they should be drawing crowds the size of Dream Theater. I am a Dream Theater fan, and Odd Logic's music is much more engaging than Dream Theater's latest. They just don't have a major label supporting them, like DT. Sean Thompson's voice is comparable to James LeBrie's. The musical ability that fills this album should be heard by a wider audience. I hope those in the music industry that have the power to help bands grow, will take heed of this call and pick up this album, and appreciate it in its completeness. Please listen to this on CDBaby or the band's Bandcamp site and then go get it, and experience it in full surround sound. It is one of the best albums I have heard this year.
Track List
Last Watch – 6:17
Garden of Thorns – 6:17
Absence – 5:31
Chance of Gods – 6:27
Dreaming in Color – 8:03
Of the Nightingale – 8:16
Sorrow – 4:09
Boundary Division – 23:00
Thomas Ewerhard, created the artwork, design and layout. Kevin Hunter, prepared the preliminary/conceptual consultation, and Ben "Jammindude" Straley, provided additional consultation.
The album was mixed, mastered and produced by Sean Thompson at Offseason Studios.


https://oddlogicrock.bandcamp.com/album/last-watch-of-the-nightingale
https://store.cdbaby.com/cd/oddlogic8