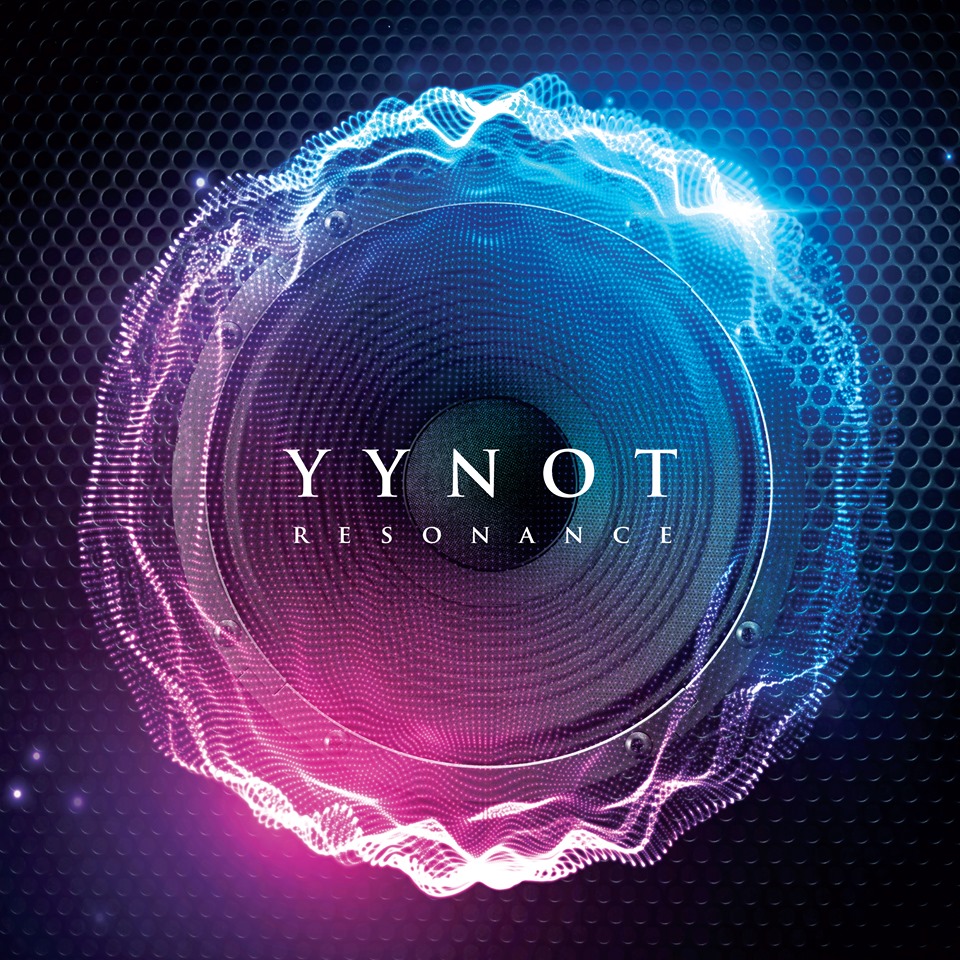 I found YYNOT's debut album, released in June of 2018, late in 2018, and reviewed it for another webzine. I was completely surprised, like I bet most fans, when I first heard their live cover of Rush's "2112 Overture". I was overwhelmed by the playing which sounded so authentic and close to the sound of one of my favorite bands. However, I was absolutely blown away when I heard the voice of 19-year-old Rocky Kuner, sing Rush's lyrics almost as well as Geddy himself.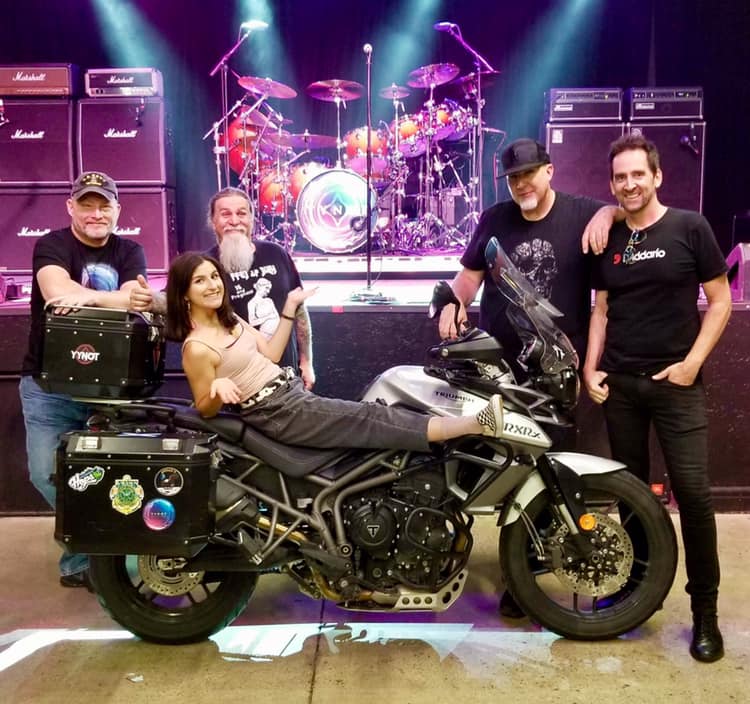 So, to make a long story short, I became a fan and when I heard their new album, Resonance, was already in the works and coming out in 2019, I wanted to be early to the party this time. Resonance, YYNOT'ssophomore release, made it to online stores on September 19, 2019.
In case you are new to the band, like I was last year, YYNOT is made up of Billy Alexander, the band leader, lead guitar player, keyboards player, and backing vocalist; Tim Starace, on bass;
Joel Stevenett, on drums and percussion; Rocky Kuner, on lead vocals; and Tony Morra, on drums, and percussion.
YYNOT, opens the album with a signature instrumental called, "Synergos". The slow plucked lead guitar at the opening is a nice intro, before Starace's flowing bass takes the stage.
Joel Stevenett's drums and rhythm build, and your memories of all those early Rush concerts come back into focus. But there is some wonderful unique chords being played and most importantly indicating that this album will be much different than their debut. This is a more mature band, full of amazing energy.
They follow an intense opener with their first hit song, and probably one that will draw a lot of new fans, "Wildest Dreams". This song allows Rocky to paint the soundscape with her beautiful voice and fill your ears with her dreams. The video that supports the song is a good look at a band on top of their game. Rocky sings, "So much to do and be counted upon. Sharing all of your heart can never be wrong. But unfolding too much all at once can slip through your hands". Yes, indeed. "Imagine yourself living your wildest dreams". Yes, I think she and the band are enjoying that moment…for sure.
"Bully", can be interpreted many ways. I see some inference pointing back to the king on the cover of "A Farewell to Kings", as well as the current state of political and social affairs around the country and globe. Any bully shades their fear and doubts by attacking or projecting the same fears or doubts on others. Rocky sings, "Words can also strike a blow like a chisel chipping away. A mean streak to feel the need for power over the weak". Fast moving and accelerating, like early 80s Rush. One of the album's best. They do intertwine some Rush chords towards the end, but it is a welcomed addition to the mix.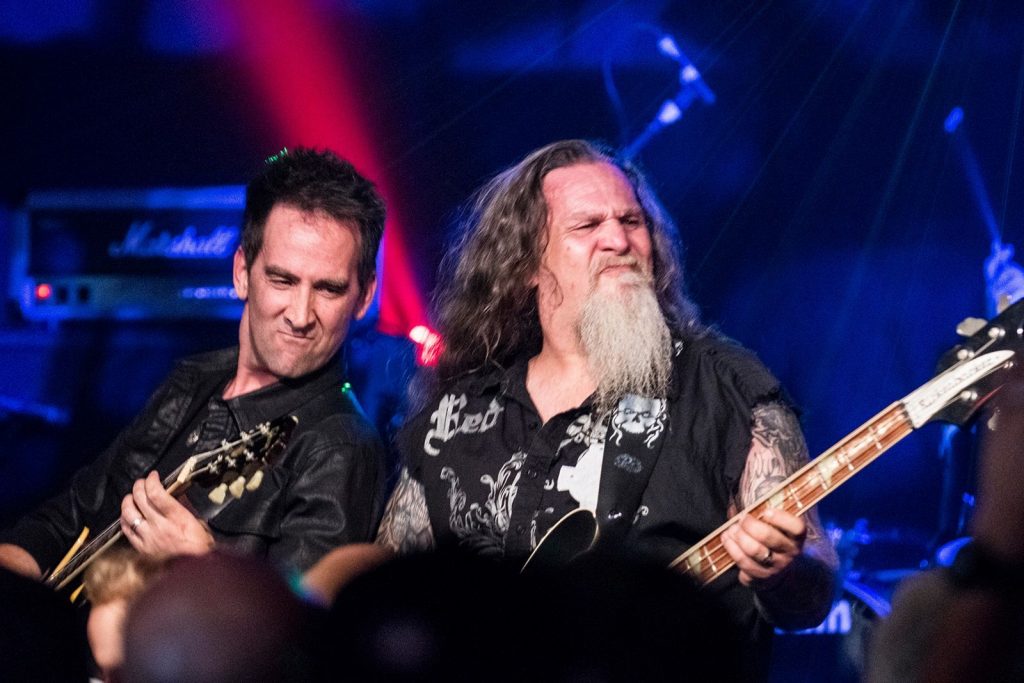 "Future Unknown" is amazing! This will be a live show favorite request…for sure. The lead electric guitar solo at the beginning, along with the sounds of the wind; paint a picture of a desert, or an amazing Montana 'Big Sky' afternoon, or maybe, even lazing around in a cornfield in Iowa in the morning. A perfect mood set for Rocky to provide the best lyrics and vocals on the album, "I wish there was something to touch, that could light all of my dreams. If I could trust. Not chained to fears and doubts but set my mind free. How good that would be". This is her song, their song, and it is as real and authentic as YYNOT this time. The best song on the album for me. For me this, is the song that sets the band apart from being a cover band to hopefully rocketing them into the starshine.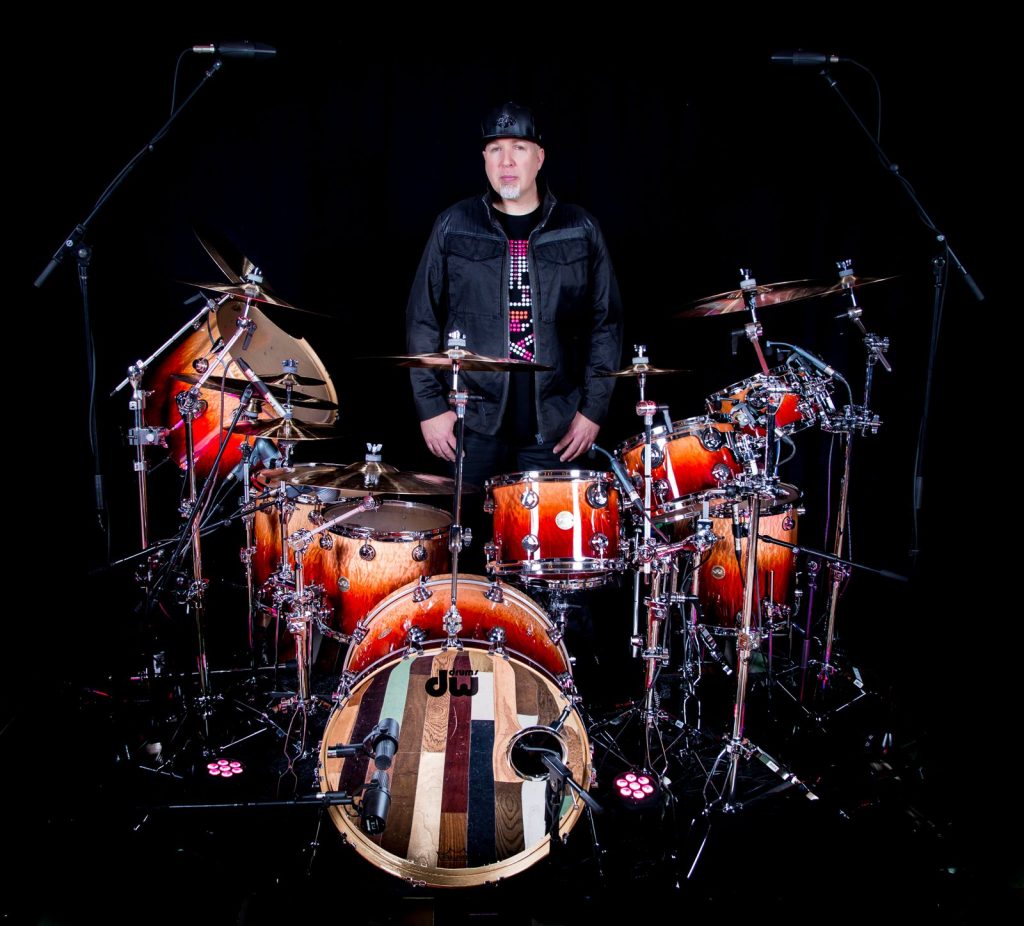 "Open Book", is the second hit off Resonance and it is a great one. Rocky sings, "Always gonna say how I feel. Never gonna break on a deal. Never fake. Always real". Yes, if we could all live our lives that way. Good song with a powerful lyric.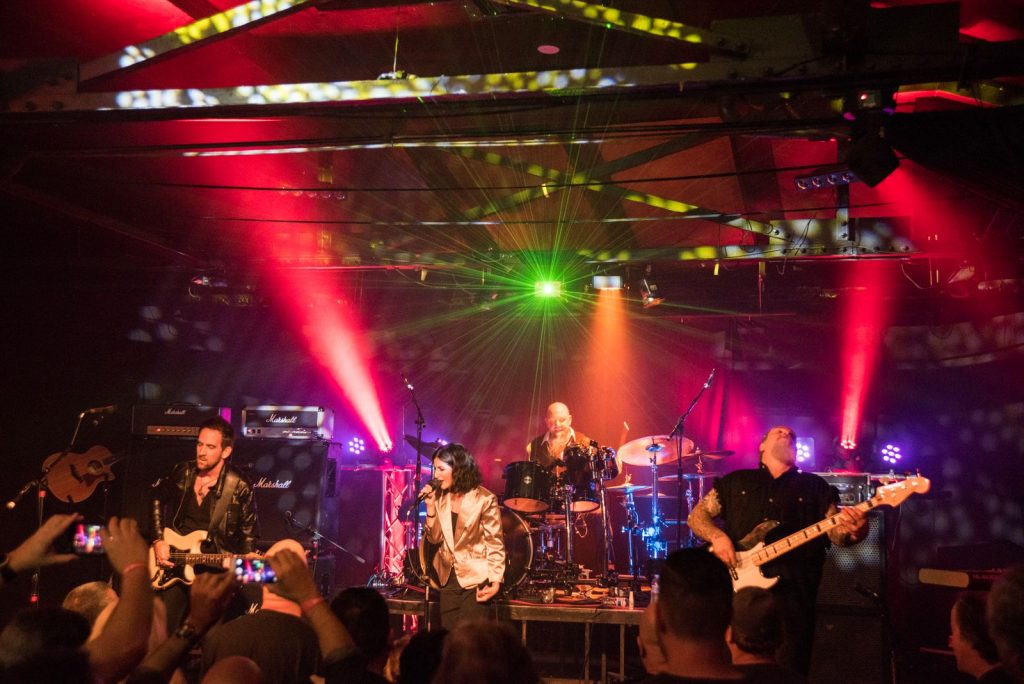 "Chemical Burn", opens with one of those cool Rush-like, electric lead guitar, sword shows. Then powerful bass and drums bounce in for another blistering instrumental. Count this in as another live show favorite.
"She Said I Love the Rain", is another powerful showcase for Rocky's vocal. Her feminine influence with this band helps separate YYNOT from all of the other Rush copies, and other rock bands dominating the stage. She balances out the band's sound perfectly. The band brings the power chords, bass and drums, but Rocky adds the top layer of the cake with her vocals and attitude.
"Heart and Soul", comes at you full tilt with grinding guitars and drums. Then it settles back as Rocky sings, "Give me a chance to prove my love. All I ever want is to be the one you're dreaming of". A good, hard rocker.
"Blind Luck", opens like most YYNOT songs. But this song has a wonderful surprise, a nice guest violin by Macie Slick. Yes, it will bring back memories of Rush's "Losing It", but this is an original composition full of YYNOT's heart and soul. A powerful moment of glory for this band.
"Precious Time", has a wonderful wandering electric lead guitar opening with bass added like sprinkled salt or pepper. Just enough to add flavor. Then, Rocky sings, "Such a fine line between drive and ambition. Driving so fast you don't know what you're missing. Like a bird in the sky. Or a gentle kiss goodnight". A great love ballad and solid closer.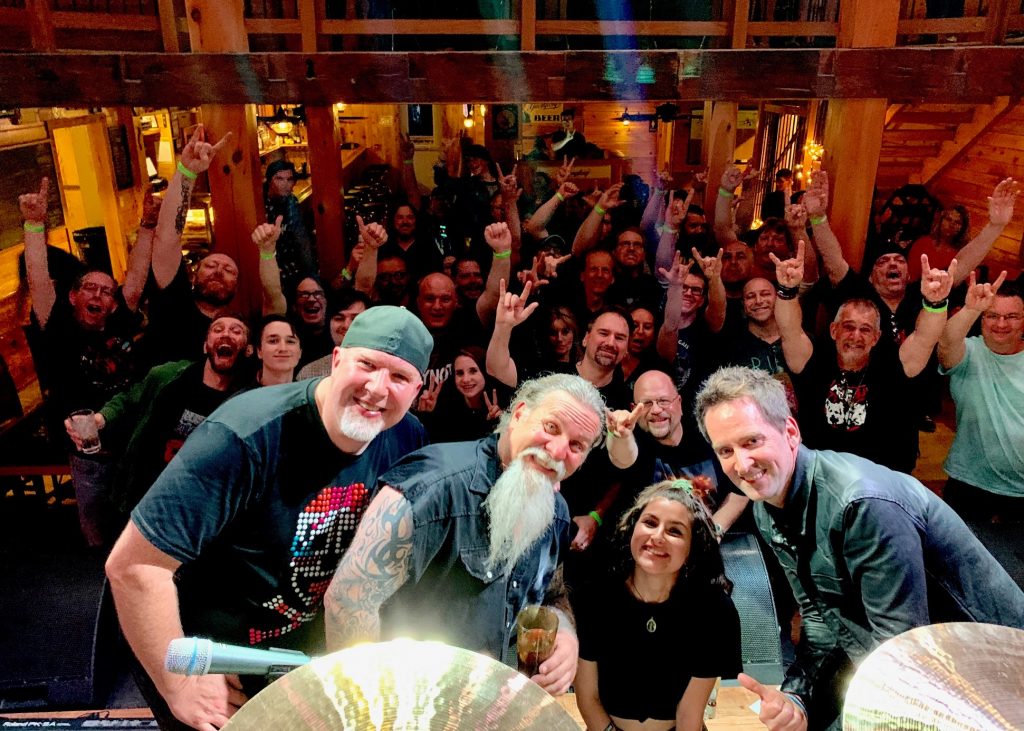 Rocky is incredible…but Resonance is excellent! Better than the debut album. The Rush influence is still there, but you can hear more of their own sound on every track. More powerful, tighter playing and excellent songwriting. The musicianship is up to their usual high standards. But with songs like "Future Unknown", "Open Book", "Wildest Dreams", and "She Said I Love the Rain", the band is building its own catalog of memorable reasons to come to its shows.
My gut feeling, is that with the debut album, everyone came to the shows to watch and listen to their favorite Rush covers. I bet more fans will show up wanting to hear Resonance songs. Please give this album a spin and I think you will agree.
T rack List
Synergos – 3:10
Wildest Dreams – 4:13
Bully – 4:35
Future Unknown – 3:36
Open Book – 5:01
Chemical Burn – 5:13
She Said I Love the Rain – 4:17
Heart and Soul – 4:02
Blind Luck – 4:48
Precious Time – 5:01
https://yynot.bandcamp.com/album/yynot-debut-album
https://www.youtube.com/channel/UCpF9KnCcZM9KWovxn3TtZ9Q
http://rushcon.org/tribute/yynot/yynot.html
The video that started it all for me: