Shining Pyramid – Children of the Stones (SEQ Records, 2019)
Shining Pyramid play a delightful form of instrumental progressive rock using guitars and keyboards (spacey synthesizers and gorgeous mellotron). What makes the duo especially attractive is it mix of classic 1970s progressive rock influences, space rock and Berlin-style electronic music.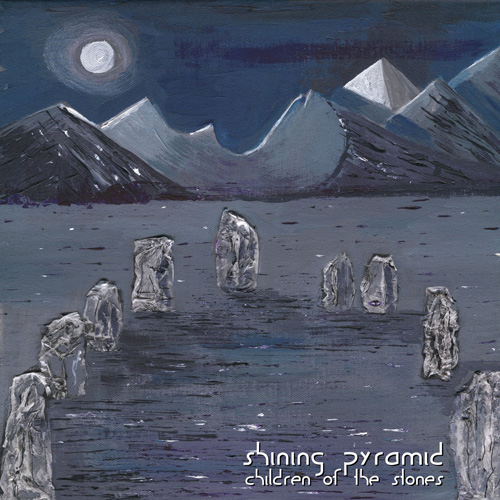 The two London-based musicians create layers of guitars and keyboards delivering a mesmerizing set of finely-constructed pieces. Shining Pyramid consists of Nick Adams on guitars and Peter Jeal on synthesizers.