Well, tonight, I have another wonderful sounding band and album to offer for exploration. Heofon is the name of this British Columbia, Canadian band. They have released their debut album, 5th Key, this year, in the same year as Tool's long-awaited magnum opus, Fear Inoculum. Why that is important, will become crystal clear…soon.
Heofon is made up of multi-instrumentalists: Simon Haiduk, on bass, cello, synth, guitar, drum programming, mixing, and mastering: Chris Niebergall, on electric and acoustic guitars, Didgeridoos, synth, and mixing; and Tim Niebergall, on drums. The band has been playing together since 2008. Unlike Tool, they have been working on 5th Key, since 2016. The album was recorded in 432Hz tuning, and it was released June 21, 2019. Three months before Fear Inoculum.
The cover art was created by Simon Haiduk. Song iterations were created by Chris Niebergall and Tim Niebergall.


Heofon describes their music as 'Mystic-Prog'. Heofon means, the home of God, or heaven. Their influences include Tool, King Crimson, and Pink Floyd, among others.
On "Embers", it sounds as though Heofon had been in the studio, listening to Tool shape and mold Fear Inoculum. The deep bass as lead electric guitar, playing amongst the synths and keyboards sounds a lot like Tool's opening title track. Only 5th Key was released three months before Fear Inoculum. That deep, pounding bass with drums is just perfect. Primal like Tool, yet with enough imagination and originality of its own. A strong opener and killer symphony of metal. The only thing missing here is a lead singer like Maynard James Keenan. But this symphony is good enough without words.
"Blue Ripple", opens with cool synths and buzzes. Silent and slow-moving synths and bells welcome you to track two. More of that powerful bass and drumming as the rhythm builds. The lead electric guitar on this track is one of the best on the album. But that bouncing bass is irresistible.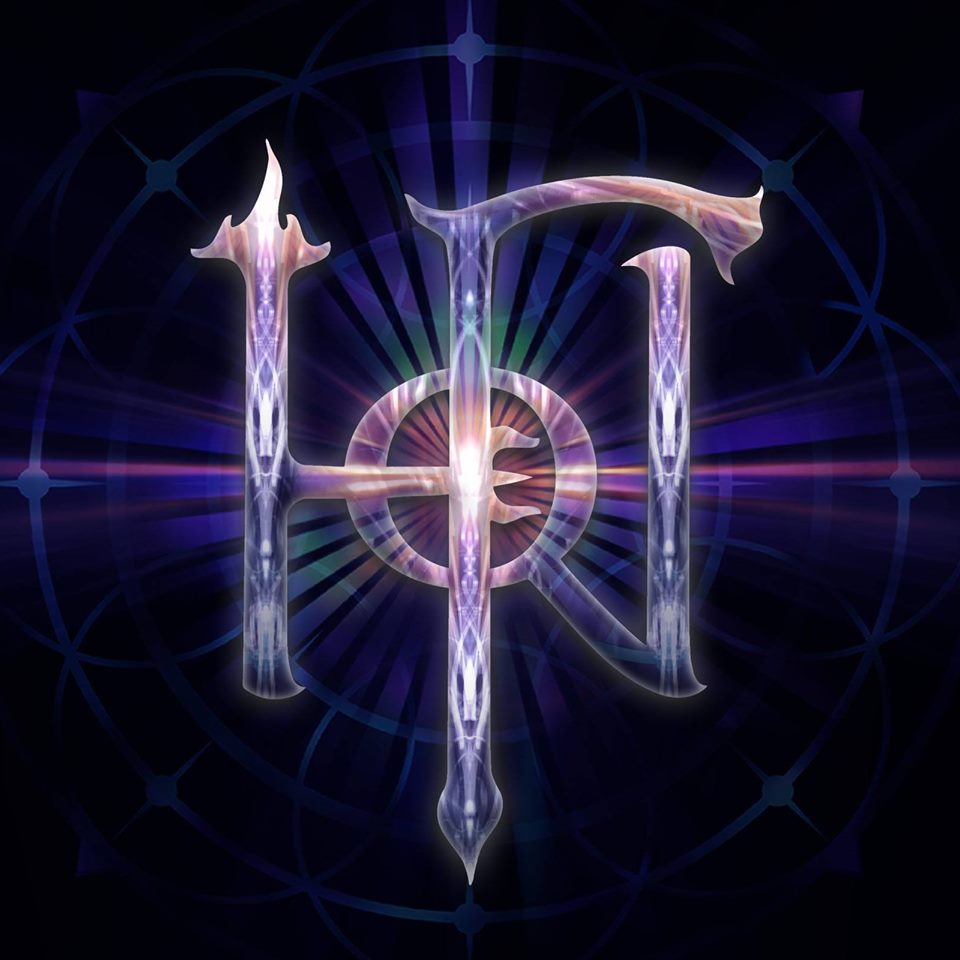 "5th Key", is the title track and it opens with cool bell chimes and syths, along with that menacing bass. Those guttural drums and bass are joined by the backing of Didgeridoos and some wonderful keys. When the lead electric guitars fire up, the entire soundscape moves like a force charging ahead to victory.
With a title like, "Nusku Talks", meaning the spoken word of the 'god of fire and light in ancient Babylonian, Girru', you know this track is gonna rumble with power. And so, it does. Those deep bass chords hit the floor and drop below. The banging drums only help them sound heavier.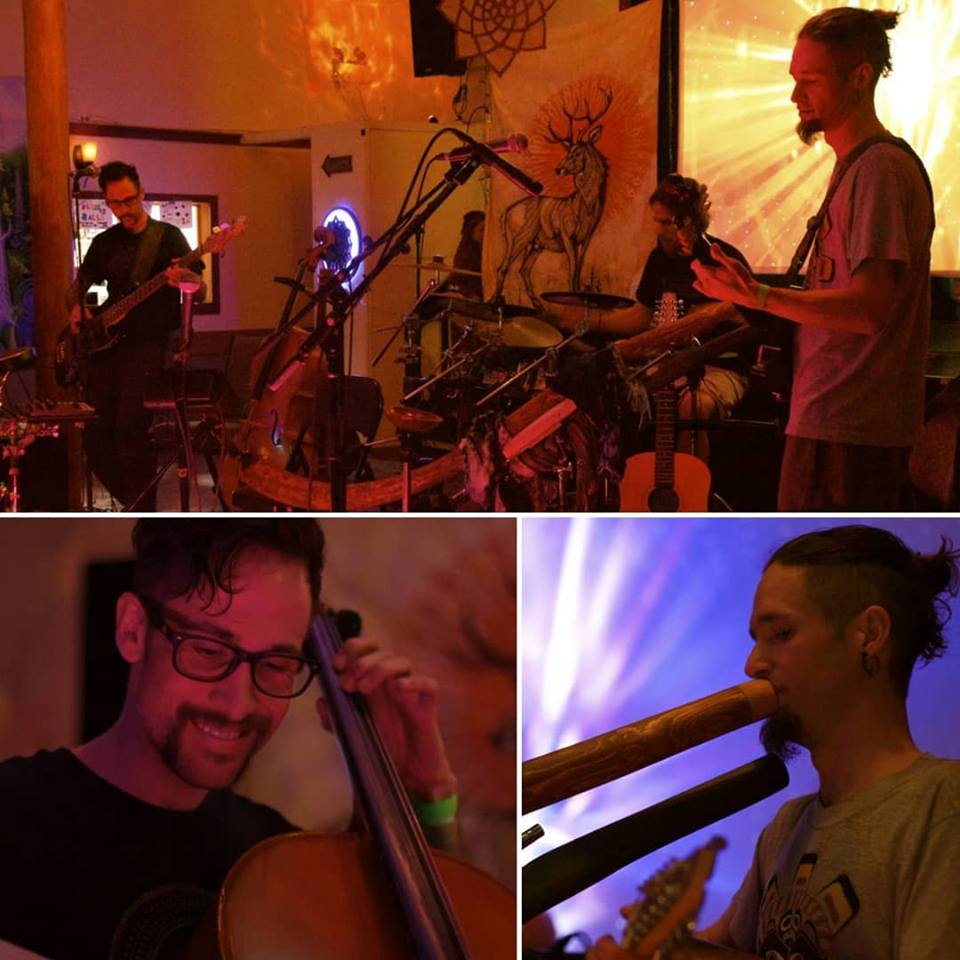 "3rd Key", is an alternative to the title track. This track is lighter, and airier. Keys and symbols, percussion, and yes that bass thud. The keyboards are soft and light.
"Ambrosia", surprises you at the opening with brilliant light rays of keyboard sunshine, before warm electric lead guitar chords fill the air. The deep bass is still present, but cool Dave Fielding/Reeves Gabrels/Robert Smith guitar sounds fill the air. One of the best songs on the album.
"Vortexed", is just what it sounds like it would be. Full of cool keyboard and syth effects at its opening. It builds a little like the Smashing Pumpkins' "Quasar", however, they do not unleash the raw power of the guitars, like the Pumpkins. Instead, this song grinds slowly, with punctuated bass.
"Omniscience", is full of stars and wonders keyboards and synth effects. Deep space sounds a plenty. One of my favorite tracks.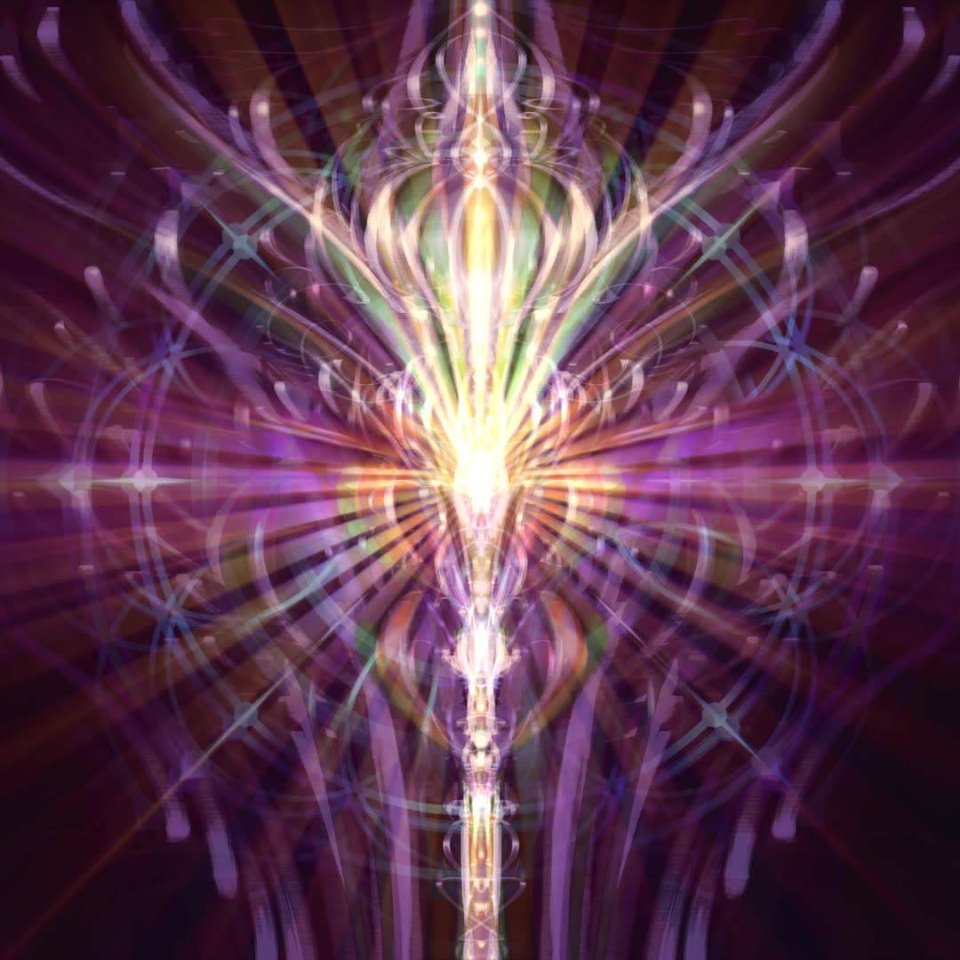 "Hero's Journey", is a deep, standing bass concerto, before the strings, keys, and drums enter the soundscape. More bass and deep sounds than I have heard in one song this year. An over 9:40 epic journey of sitting bass, cello, Didgeridoos and synths. The best and longest song on the album.
"Amenti", is full of beautiful space keys and what sounds like electric waves of ocean. Pulsating space sounds fill the soundscape and bring to close, one of the best instrumental albums I have heard all year.
No, Heofon is not Tool. And that is a good thing. I hear many similarities between the two bands, only with the use of the standing bass and the cellos, this album may be even deeper sounding than Fear Inoculum. Get this album and let it take you away like it did me. The journey is worth the price of admission.
Track List
Embers – 8:45
Blue Ripple – 5:36
5th Key – 9:10
Nusku Talks – 6:55
3rd Key – 6:51
Ambrosia – 7:00
Vortexed – 9:14
Omniscience – 2:37
Hero's Journey – 9:43
Amenti – 1:56
https://heofon.bandcamp.com/album/5th-key
https://music.apple.com/us/album/5th-key/1474427747?app=music&ign-mpt=uo%3D4